You just can't keep a bad bear down on the farm (or woods).
Winnie the Pooh: Blood and Honey–the decidedly unsettling horror take on the children's classic by A.A. Milne–is scheduled to hit the big screen in a couple of months, and this week it was revealed that it will also slash its way into select international theaters as well.
While the world–especially those theaters in The Netherlands, Belgium, Luxembourg and the Dutch Antilles–holds its collective breath for the film's debut Feb. 15, 2023, check out the movie's new gory poster on this page.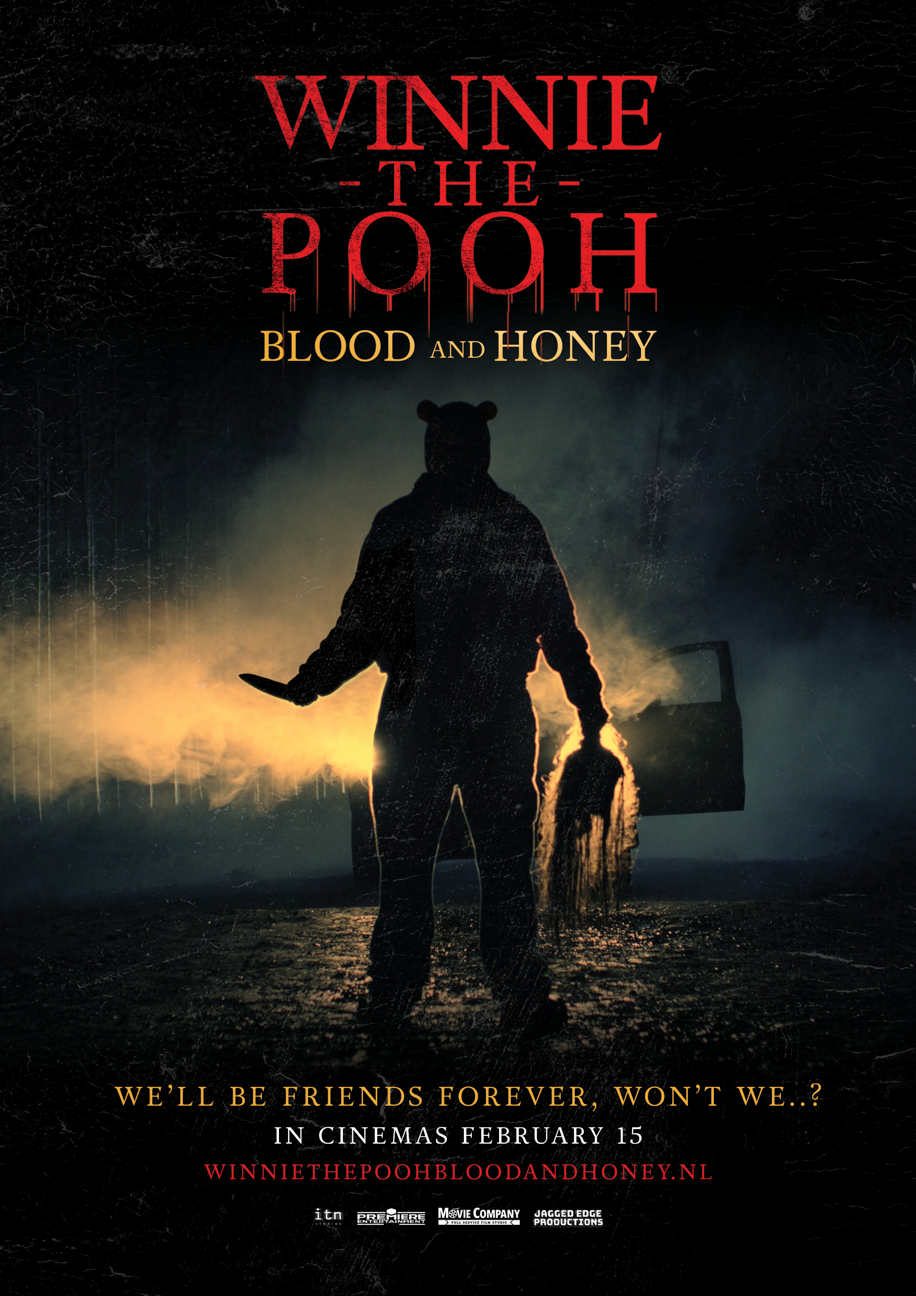 The Jagged Edge Productions film–described as "a horror retelling of the famous legend of Winnie the Pooh"–is written and directed by Rhys Frake-Waterfield.
The pic stars Craig David Dowsett as Pooh Bear, Chris Cordell as Piglet and Nikolai Leo as Christopher Robin–alongside Natasha Tosini, Amber Doig-Thorne, Maria Taylor, Jase Rivers, Simon Ellis, May Kelly, Natasha Rose Mills and Richard D. Myers.
In this bizarre retelling, Pooh and Piglet are the "main villains who go on a rampage"after being abandoned by a college-bound Christopher Robin. The once-docile characters "become feral," Frake-Waterfield explained, "and have gone back to their animal roots. They're a vicious bear and pig who are looking for prey."
Keep reading Horror News Network for any further updates on Winnie the Pooh: Blood and Honey.