True classics never die.
Skybound Entertainment will start rolling out new limited comic book series based on the iconic Universal Monsters, starting with a four-issue run spotlighting the Lord of Vampires. Check out the covers set for Universal Monsters: Dracula No. 1–courtesy of comicbook.com–on this page.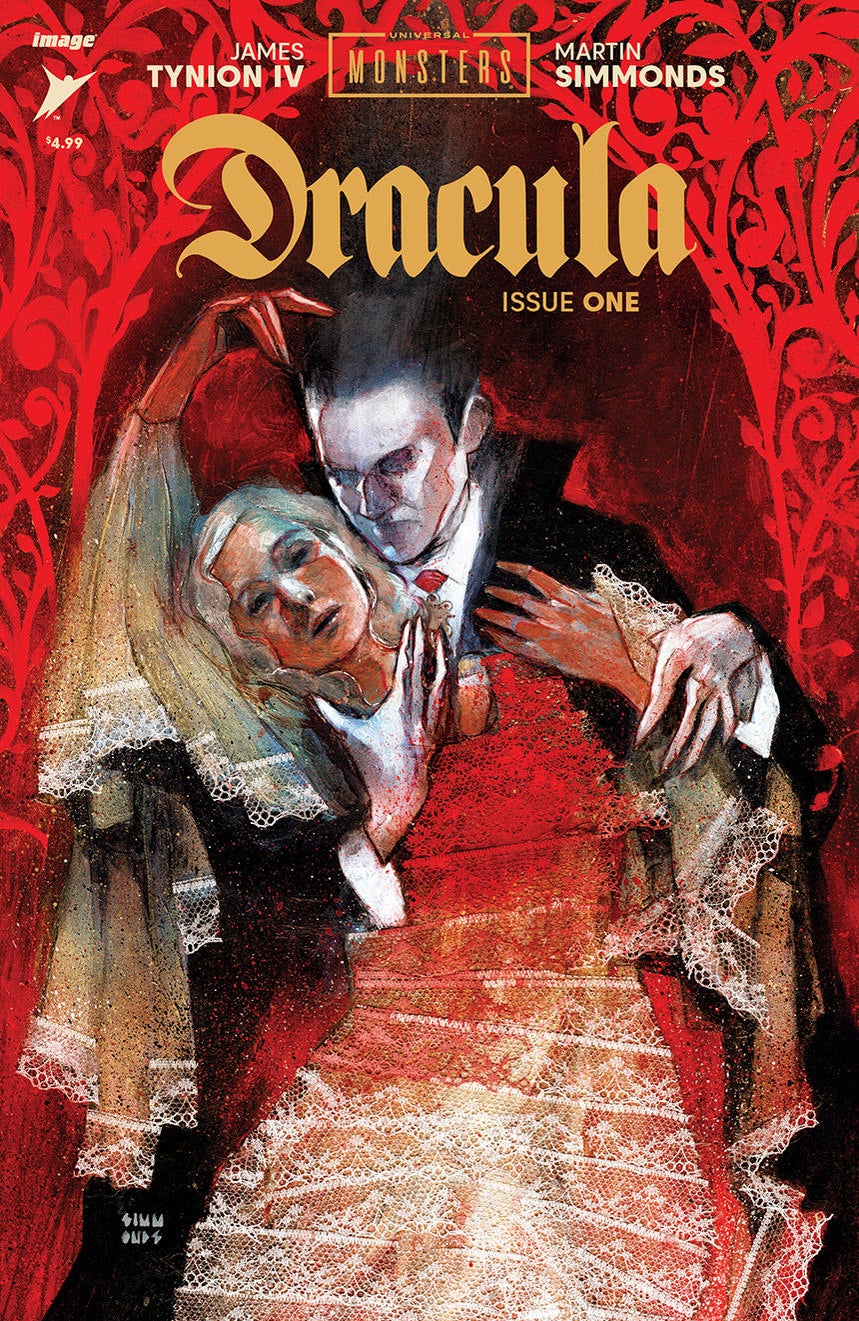 This mini-series–hitting comic book shops Oct. 25–comes from the fan-favorite team of writer James Tynion IV and artist Martin Simmonds. Following the Dracula series, Skybound will debut other comics based on the Universal line of monsters.
Main and variant covers will be rendered by Joshua Middleton, Francis Manapul, Julian Totino-Tedesco and Jenny Frison.
The four-issue Dracula series will follow Dr. John Seward "after he admits a seemingly delusional new patient into his asylum," according to the synopsis. "Recounting chilling tales of a demonic entity living next door, Seward tries to rationalize the unexplainable, but his adopted daughter Lucy soon succumbs to the influence of the enigmatic Count Dracula."
In discussing his interest in this comic, Tynion said "there's something singular about Dracula that made this opportunity too good to pass up. The challenge is to take this classic and find a bold new way to bring the character to life."
Simmonds agreed, saying, "Dracula has always been a horror favorite of mine, so to get the chance to work on this new interpretation was one I couldn't pass up."
Keep reading Horror News Network for updates on future Universal Monster comic book series from Skybound.