Leave it to Ghostface to ruin the Christmas moment.
With the new Scream set to hit theaters in less than three weeks, the hype machine is cranking out juicy tidbits at an alarming rate. Just a few days ago, several revealing photos of the cast were released, and now, two retro-type posters show a different side of the upcoming slasher. Check out the eerie artwork, courtesy of screenrant.com, on this page.
One poster depicts Ghostface gazing at Mindy (Jasmin Savoy Brown) as she naps on the couch, reminding us this is "the season to be screaming." The other poster shows a familiar bloody knife "slashing through the snow" next to a comfy sleigh. What all this means will be unveiled Jan. 14, 2022 at the film's premiere.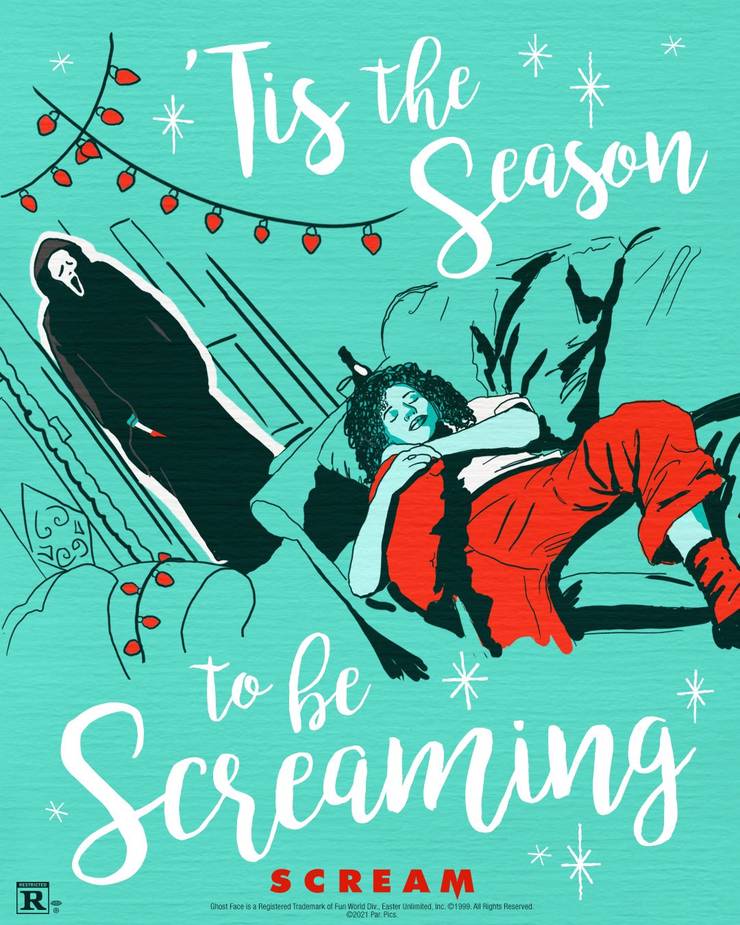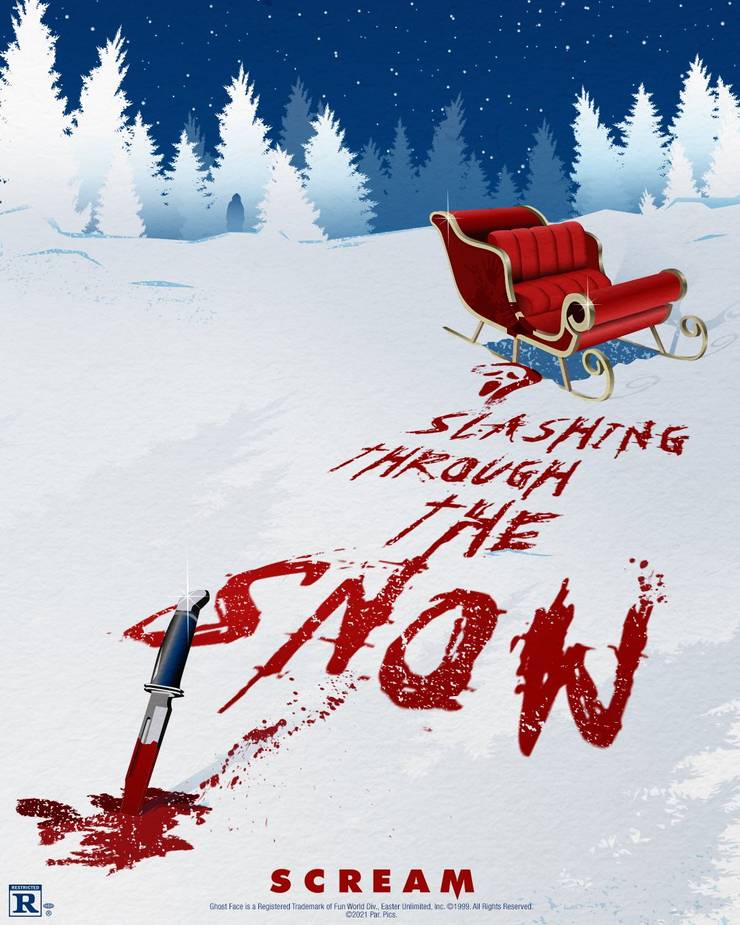 Scream–from directors Matt Bettinelli-Olpin and Tyler Gillett and screenwriters James Vanderbilt and Guy Busick–takes place 25 years after those first horrifying murders shocked Woodsboro. Now, a new killer is wearing the Ghostface mask, and is "targeting a group of teenagers to resurrect secrets from the town's deadly past."
In addition to Brown, the R-rated horror flick stars Neve Campbell as Sidney Prescott, Courteney Cox as Gale Weathers, David Arquette as Dewey Riley and Marley Shelton as Judy Hicks–as well as newcomers Jenna Ortega, Mason Gooding, Mikey Madison, Kyle Gallner and Sonia Ammar.
The original 1996 Scream–directed by Wes Craven from a screenplay by Kevin Williamson–follows high school student Prescott as she is stalked by the frightening Ghostface. This film earned an impressive $173 million on a $15-million budget and started the iconic franchise on its way to a global take of more than $600 million.
Keep reading Horror News Network for any additional updates on Scream.