Can the milkman deliver?
Twisted Metal--a small-screen adaptation of the popular vehicular combat video game–will kick off on Peacock next month, and a new clip and additional images from the show dropped this week. Check out the collection on this page.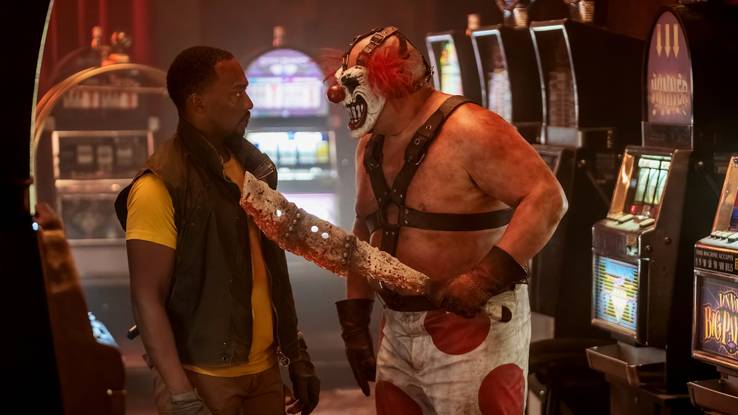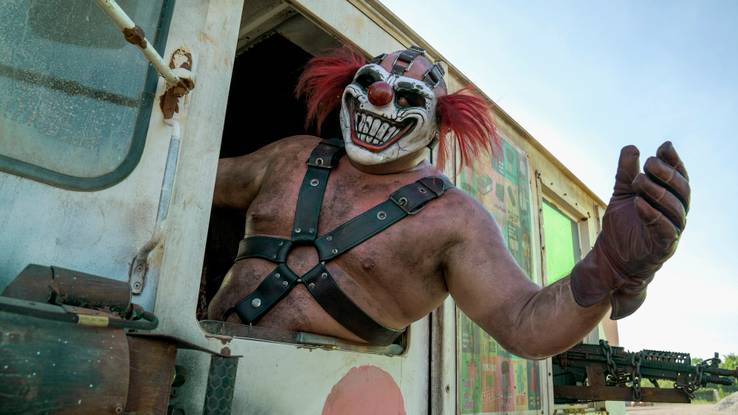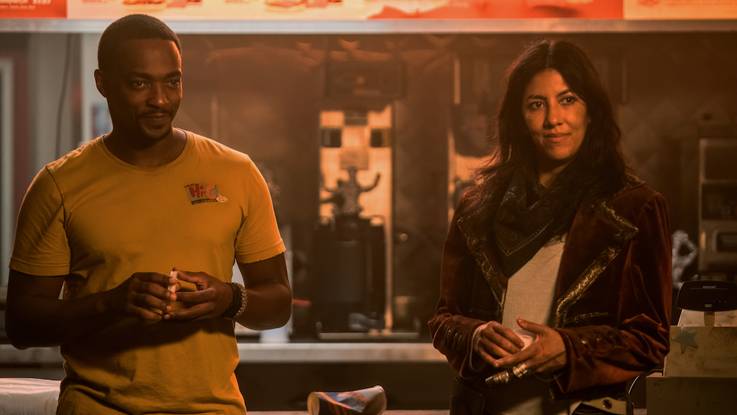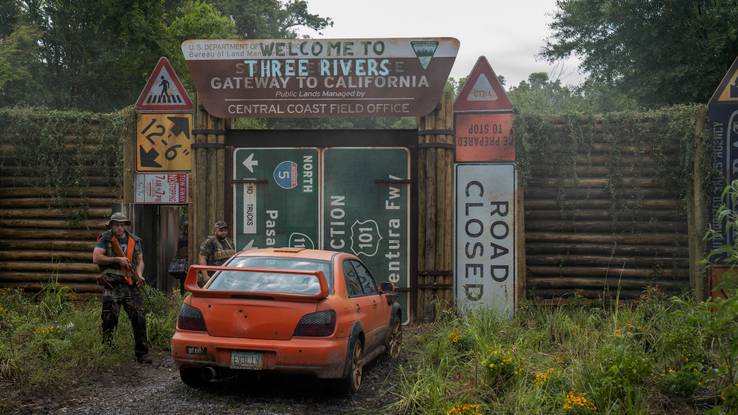 The half-hour horror-comedy series–slated to debut July 27–is led by showrunner Michael Jonathan Smith. The cast includes Anthony Mackie, Stephanie Beatriz, Thomas Haden Church, Neve Campbell, Mike Mitchell, Tahj Vaughans and Lou Beatty Jr.–with Will Arnett voicing Sweet Tooth and pro wrestler Samoa Joe playing the live-action character.
The show will follow John Doe (Mackie), "a milkman with amnesia who's offered a chance at a better life–but only if he can deliver a mysterious package across a post-apocalyptic wasteland," according to the logline.
With the help of a car thief (Beatriz), John Doe "faces marauders driving vehicles of destruction and other dangers–including a deranged clown who drives an all-too-familiar ice cream truck."
The Twisted Metal game series–published by Sony Computer Entertainment–has been developed by several companies, starting with SingleTrac back in 1995.
Keep reading Horror News Network for any further updates on Twisted Metal on Peacock.