Slashing through the snow–ho, ho, ho.
The Mean One–a truly bizarre take on the Christmas classic How the Grinch Stole Christmas–will drop into theaters in plenty of time for some yuletide bloodletting.
XYZ Films reported this week that the slasher will hit theaters Dec. 9, and a poster was dropped to show the green meanie in all his glory. Check out the poster–courtesy of Collider–on this page.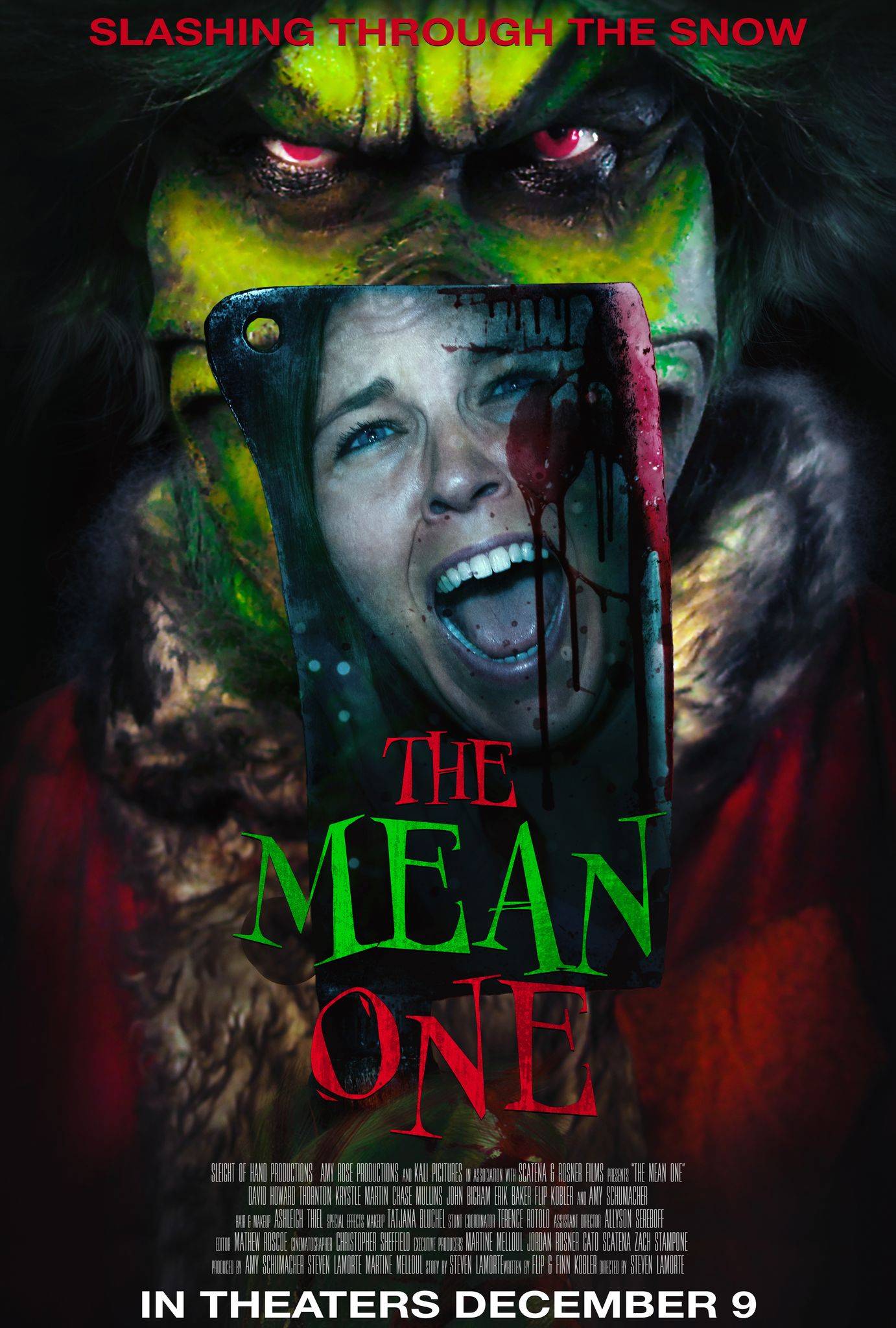 In this violent parody from director Steven LaMorte and screenwriters Flip and Finn Kobler, David Howard Thornton (Art the Clown from the Terrifier franchise) plays the "hairy, green-skinned grump in a Santa suit, living on a mountain high above the town of Frazier Park–despising the holiday season," according to the synopsis.
Down in the village, young Cindy You-Know-Who (Krystie Martin), "whose parents were butchered by The Mean One 20 Christmases earlier, is returning to the town to seek closure." Boy, is she gonna be sorry.
The rest of the ensemble cast includes Chase Mullins, John Bigham, Erik Baker and Amy Schumacher.
Keep reading Horror News Network for any further updates on The Mean One.