A new way to look at the shambling man-monster.
The 1982 horror film Swamp Thing has become something of a cult classic through the years, and now it's getting restored and remastered in 4K Ultra HD and Blu-ray releases.
The new versions–available July 25–will include the film's original PG-rated theatrical cut and the unrated international cut.
The 4K release will feature audio commentary from writer/director Wes Craven, a commentary track from makeup effects artist William Munns, a mini-poster and a limited edition slipcover.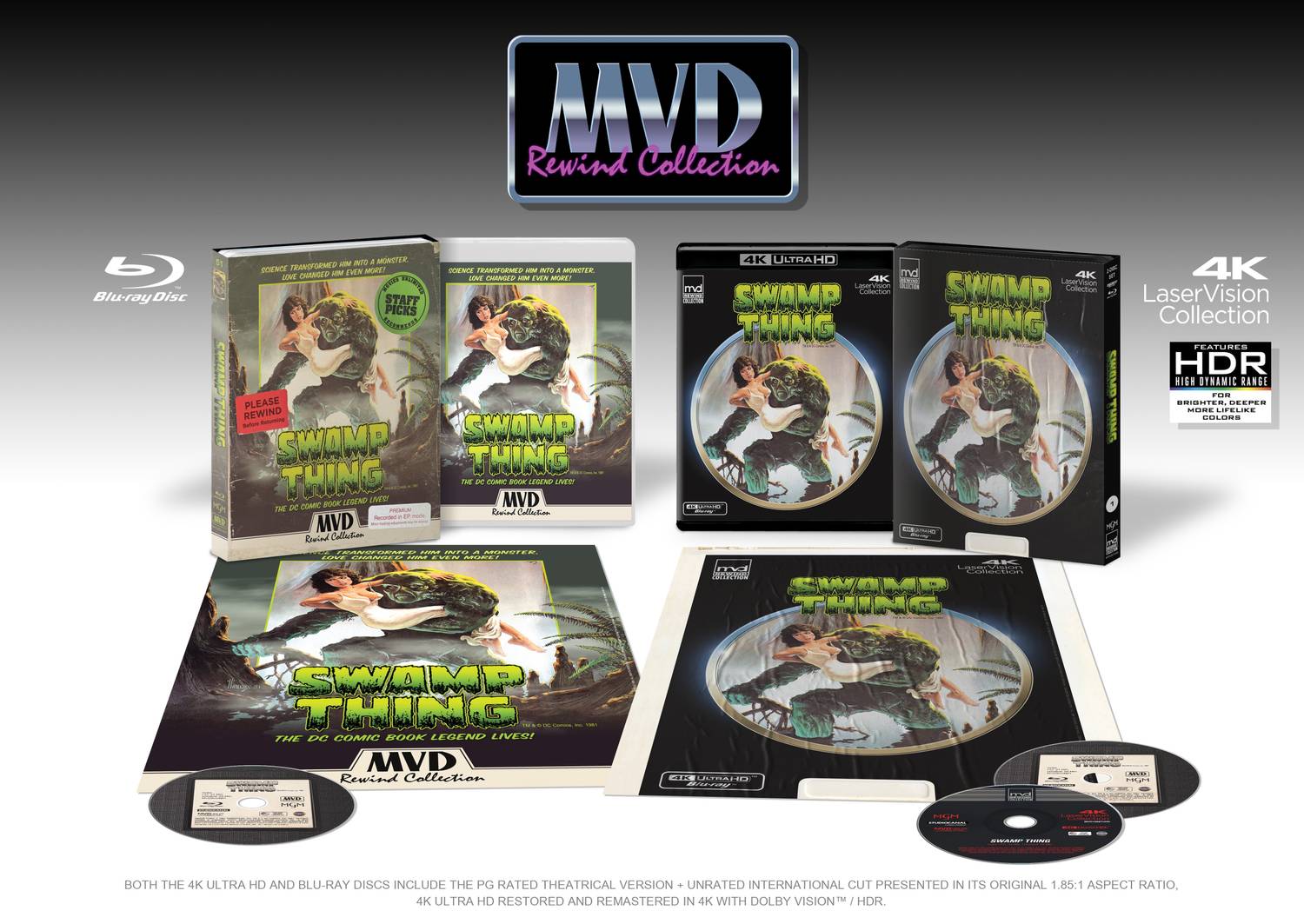 Craven's Swamp Thing--based on the DC Comics character created by Len Wein and Bernie Wrightson–tells the story of scientist Alec Holland (Ray Wise), who is transformed into the monstrous Swamp Thing (Dick Durock) through laboratory sabotage orchestrated by Anton Arcane (Louis Jordan). And, of course, he later meets the unforgettable Alice Cable (Adrienne Barbeau).
As of two months ago, James Mangold–the filmmaker behind Logan and the latest Indiana Jones entry–announced he was writing the screenplay for another big-screen version of Swamp Thing, so keep reading Horror News Network for any updates on that film.