Halloween horror in outer space
Star Trek: Holo-Ween--a new and frightening look at the well-known and beloved characters of the Star Trek: The Next Generation TV series–will land in comic book shops smack dab in the middle of the scary season. Check out covers for the series on this page.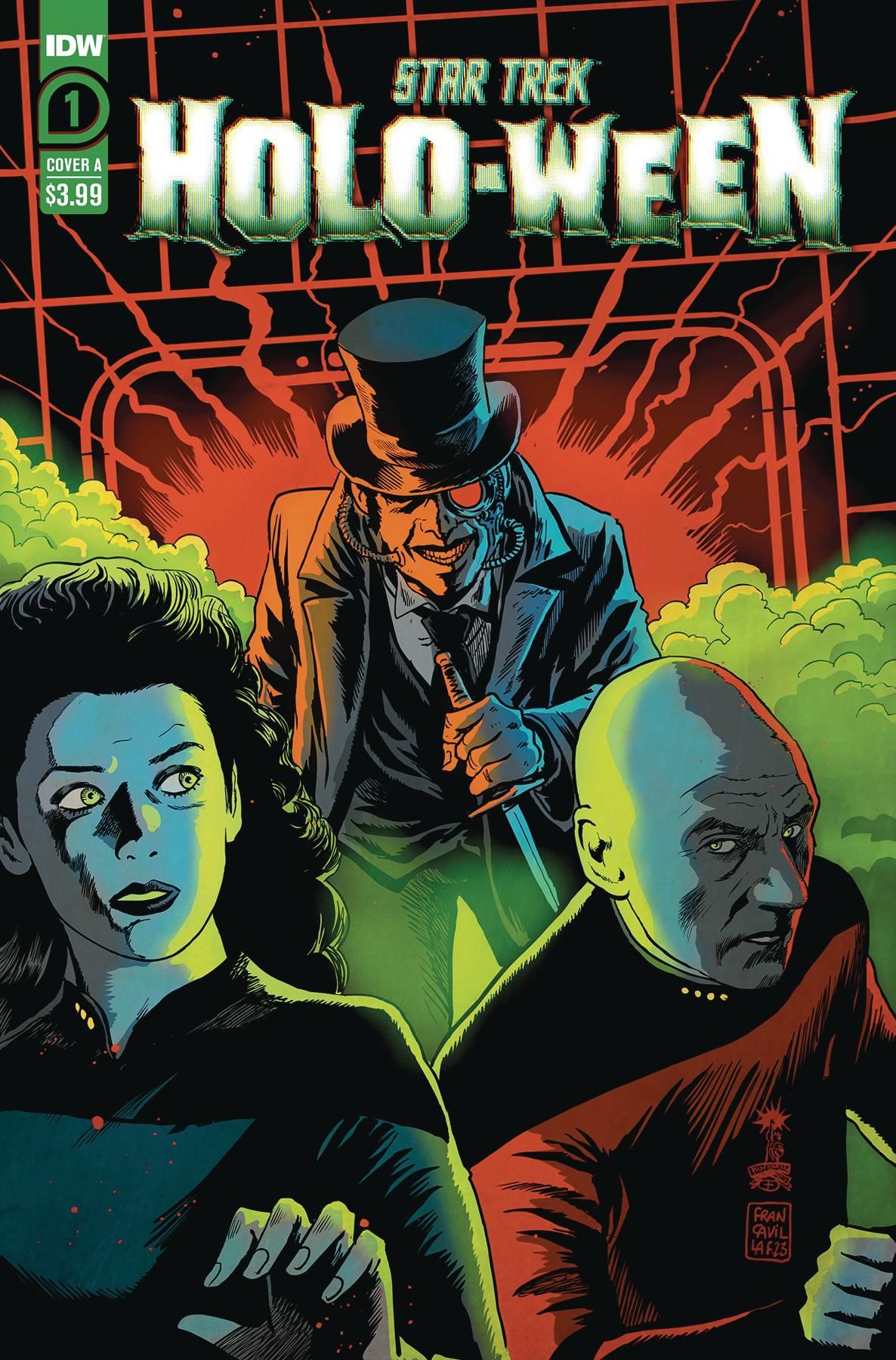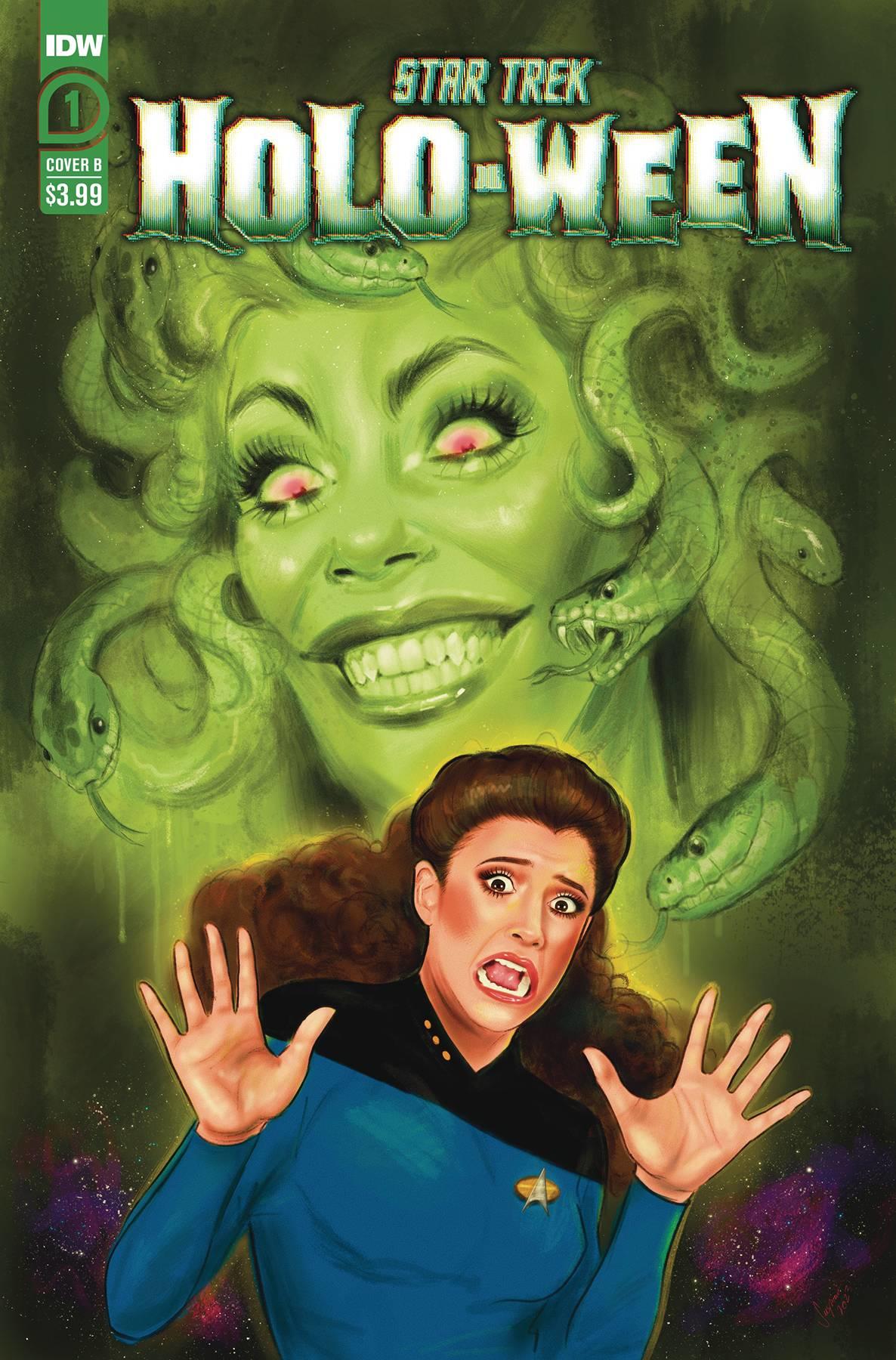 The four-issue miniseries from IDW Publishing–created by writer Chris Sequeira and artist Joe Eisma–hits stands Oct. 4. The striking covers are rendered by Francesco Francavilla and Eisma.
In the comic, Captain Jean Luc Picard and the crew of the Enterprise celebrate Halloween on the holo-deck after "an anxiety-ridden passage through a solar storm," according to the description. But, they soon learn that "fear is in season–when crew members begin to go missing one by one."
Keep reading Horror News Network for any further updates on Star Trek: Holo-Ween.