The screams will echo in the concrete canyons.
Scream VI--the latest much-hyped and highly anticipated entry in the iconic horror franchise–will knife its way across big screens everywhere in a month, and a brand-new, striking Dolby Cinema poster teases the bloody adventures on the way. Check it out in all its crimson glory below.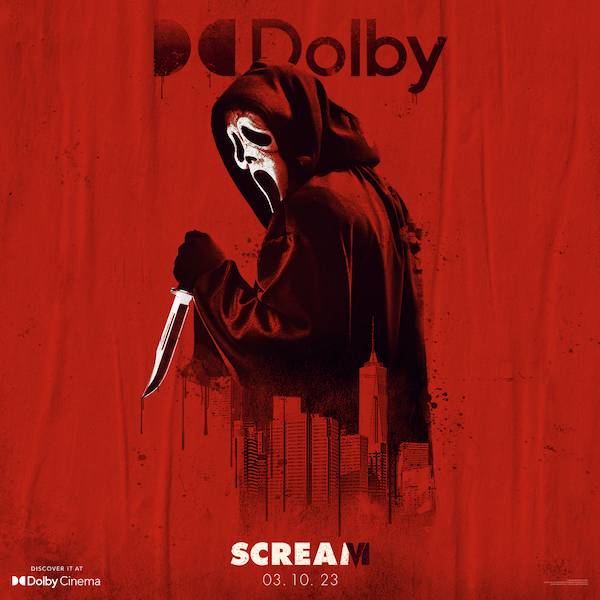 The slasher–directed by Matt Bettinelli-Olpin and Tyler Gillett from a screenplay by James Vanderbilt and Guy Busick–lands in theaters March 10.
In the thick of things again will be Courteney Cox, Hayden Panettiere, Melissa Barrera, Jenna Ortega, Jasmin Savoy Brown and Mason Gooding–who will join forces with newcomers Samara Weaving, Dermot Mulroney, Jack Champion, Liana Liberato, Devyn Nekoda, Josh Segarra and Henry Czerny.
This Scream installment follows the survivors of the last Ghostface slaughters as they trek to Manhattan, only to have Tara suffer through psychological breakdowns–while seeing ghosts of past killers, according to the synopsis.
Meanwhile, Tara's sister Sam tries to manipulate her by pretending to be Ghostface. But that plan takes a turn for the worse when "three masked killers appear on the scene–posing the question of who will survive and who will be the final victim."
Keep reading Horror News Network for the latest on Scream VI.