"What an excellent day for an exorcism."
To celebrate the 50th anniversary of the 1973 horror classic The Exorcist, Iron Studios will roll out a Possessed Regan MacNeil Deluxe Statue late next year, capturing the central figure in one of the pivotal scenes in the film. Check out the photos of the collectible on this page.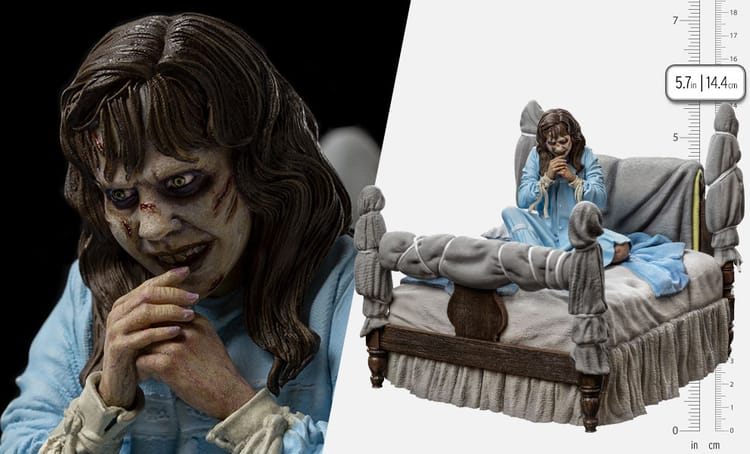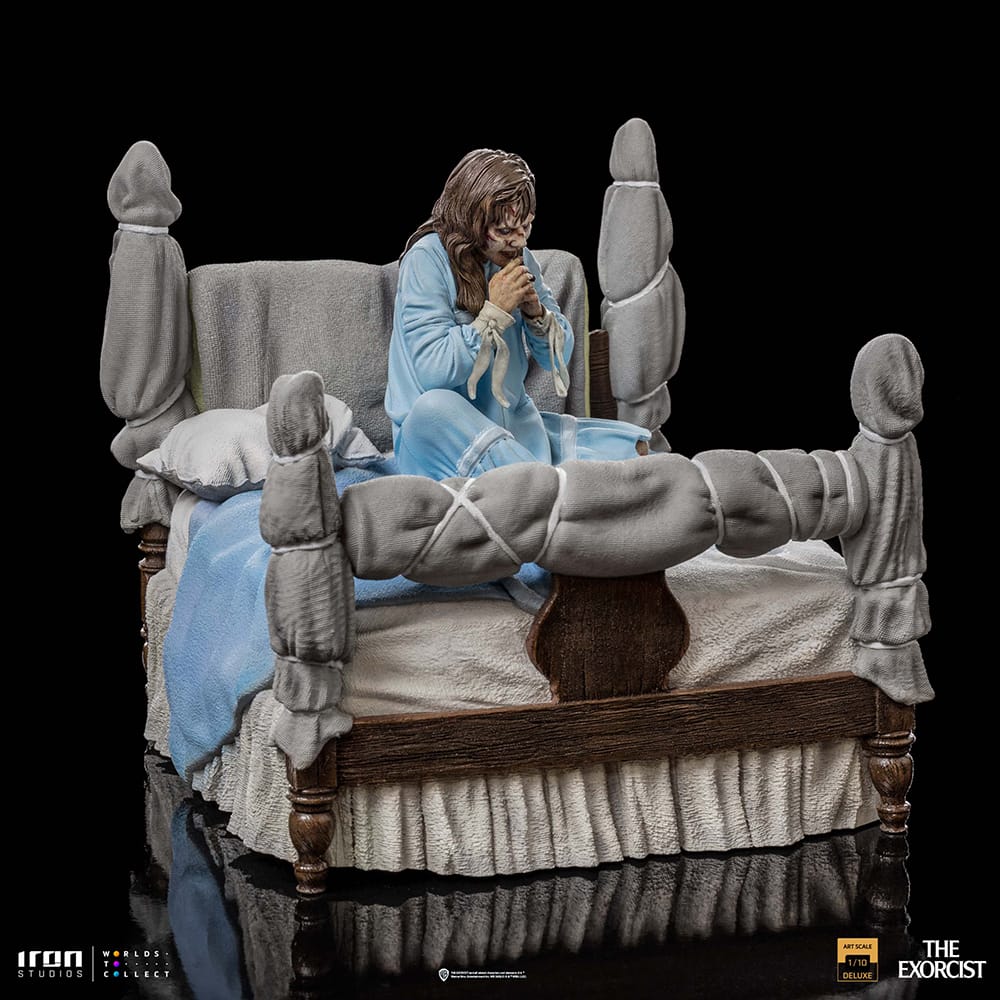 The 1:10 scale hand-painted polystone figure is approximately six inches tall and nine inches wide and sits on a detailed diorama base of Regan's bed. The tormented girl's gruesome, disfigured face is screen-authentic. The statue–priced at $210–will ship between October and December of 2023.
The Exorcist–directed by William Friedkin from a screenplay by William Peter Blatty (and based on his 1971 novel)–stars Linda Blair as Regan, along with Ellen Burstyn, Max von Sydow, Lee J. Cobb and Jason Miller.
The film–the first horror movie nominated for a Best Picture Academy Award–follows the demonic possession of Regan and her mother's attempt to rescue her through an exorcism performed by two Catholic priests.
Keep reading Horror News Network for the latest in horror collectibles.