Do you dare open this cabinet?
Guillermo Del Toro's Cabinet of Curiosities–a new horror anthology offering from Netflix–debuts Oct. 25, and a new (and bizarre) poster has dropped to tease the wonders on the horizon. Check out the poster–courtesy of Collider–on this page.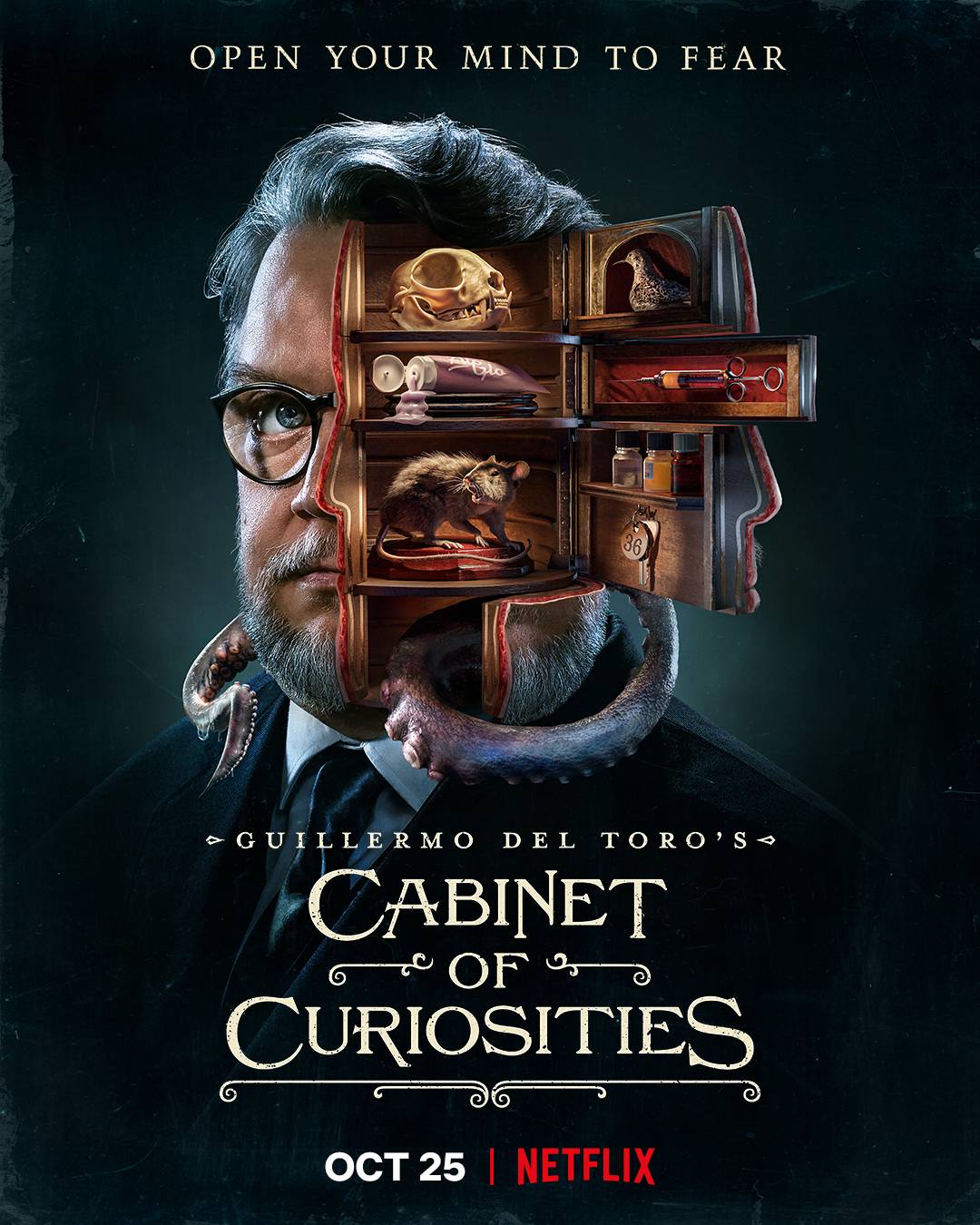 The poster may give some clues as to the tales in the offing for Halloween, as fans gets a peek at the images in del Toro's mind–including paint and brushes, a syringe, a rat, a room key, a bird, a skull and vials filled with an unknown liquid.
This spooky series will be available to horror fans two episodes a day from Oct. 25-28, leading right up to Halloween.
The directors include Jennifer Kent (The Babadook), who also wrote her episode; Ana Lily Amirpour (A Girl Walks Home Alone at Night); David Prior (The Empty Man); and Keith Thomas (Firestarter). The writing team includes Panos Cosmatos and Aaron Stewart Ahn–who wrote the wraparound for each episode–as well as Regina Corrado and David S. Goyer.
Screenplays spring from stories from del Toro, of course, but also draw on works from H.P. Lovecraft, Emily Carroll and Michael Shea.
The anthology format will feature different cast members for each episode–including Tim Blake Nelson, Martin Starr, Kate Micucci, F. Murray Abraham, Rupert Grint, Ben Barnes, Ismael Enrique Crux Cordova, Eric Andre, Sofia Boutella and D.J. Qualls.
Keep reading Horror News Network for any last-minute updates on Guillermo Del Toro's Cabinet of Curiosities on Netflix.