Hellboy wants to add some excitement to your bedroom walls.
Two dramatic posters will be available at the end of this week to celebrate the 14th anniversary of Hellboy II: The Golden Army. Check out the two versions of the poster–courtesy of collider.com–on this page.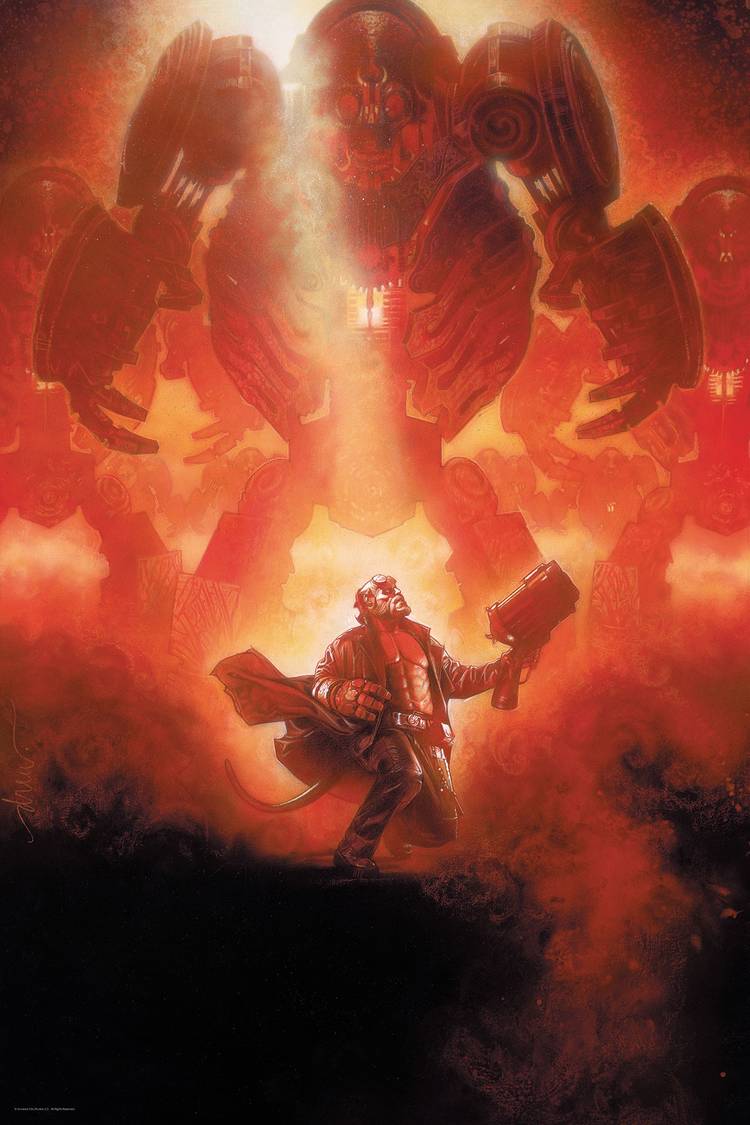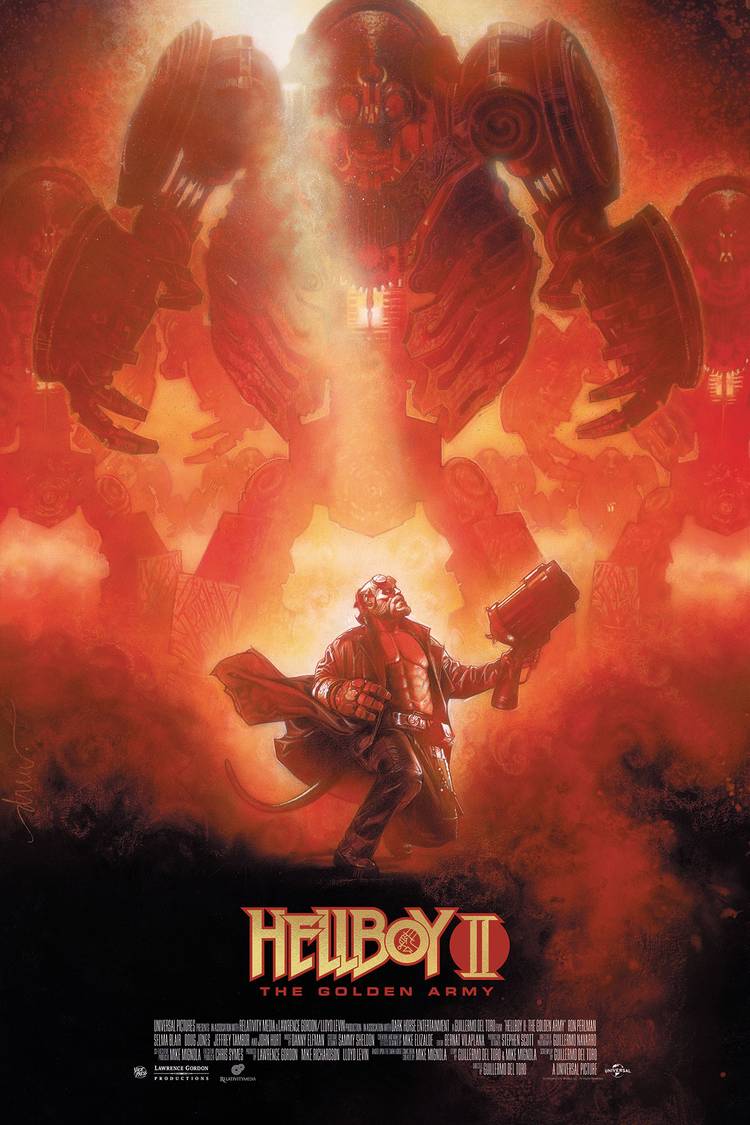 The limited-edition posters–beautifully illustrated by Drew Struzan–are being made available by Vice Press (vice-press.com) this Thursday, March 31, with shipping options available worldwide.
Both 24×36 posters show Hellboy wielding his iconic weapon–the Good Samaritan–against the hordes of the Golden Army's clockwork soldiers. One version is a standard movie poster with logo and credits; the other is a variant art print with no text.
Hellboy II: The Golden Army–written and directed by Guillermo del Toro (from a story he wrote with Hellboy creator Mike Mignola)–is the sequel to 2004's Hellboy. Ron Perlman reprises his titular role, alongside Selma Blair, Doug Jones, Jeffrey Tambor and John Hurt.
The sequel–which finds Hellboy fighting against an uprising against mankind by the magical underworld–earned praise for its fantasy atmosphere and standout performances and received an Oscar nomination for Best Makeup.
Keep reading Horror News Network for any updates on the possibility of a third Hellboy feature.