This one's gonna be an eyeful. Saw X–the next chapter in the horror-filled film franchise–hits the big screen Sept. 29 and, one week after the first image of Tobin Bell as John Kramer dropped, the official poster has arrived. Check out the creepy (and painful-looking) poster on this page.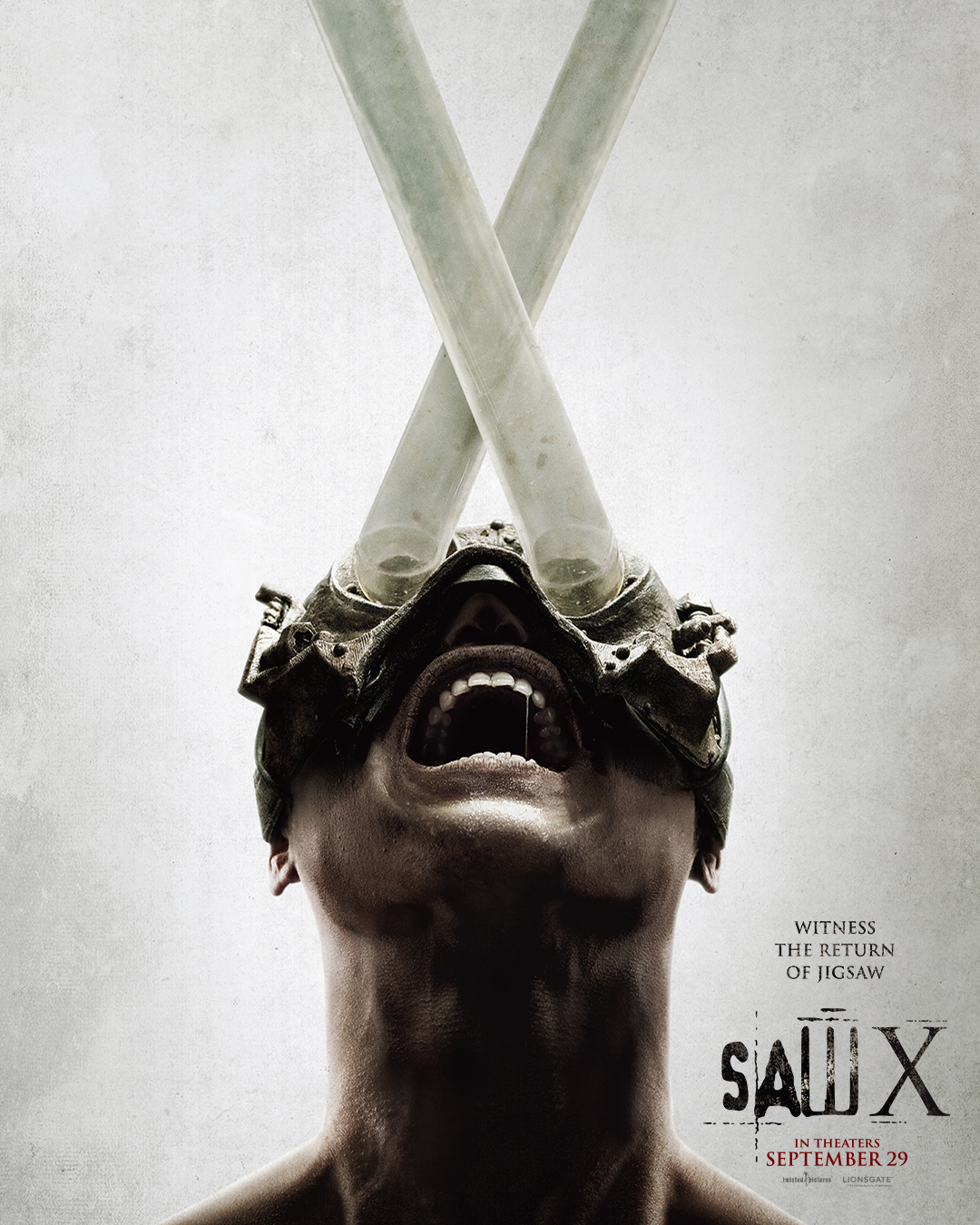 The Twisted Pictures entry–directed by Kevin Greutert from a screenplay by Josh Stolberg and Pete Goldfinger–will be told "from Kramer's point of view," Greutert said, "as opposed to the trap victims."
The film–described as "the untold chapter of Jigsaw's final games"–is set between Saw and Saw II and follows Kramer as he travels to Mexico "for a risky and experimental procedure that may be a miracle cure for his cancer–only to discover the operation is a scam."
So, the infamous serial killer goes about "turning the tables on the con artists–using devious, deranged and ingenious traps."
Rounding out the cast are Shawnee Smith (as Amanda Young)–along with Renata Vaca, Paulette Hernandez, Joshua Okamoto, Octavio Hinojosa, Synnove Macody Lund, Steven Brand and Michael Beach.
The original 2004 Saw–directed by James Wan from a screenplay by Leigh Whannell–stars Cary Elwes, Danny Glover, Monica Potter and Bell. The movie introduces the mystery of the Jigsaw Killer, who tests his victims' wills to survive by subjecting them to horrible, deadly games.
Keep reading Horror News Network for the latest on Saw X.