Can zombies roll dice?
Skybound Entertainment and Mantic Games have teamed up to develop a dice-and-card tabletop game based on the AMC hit zombie series The Walking Dead. Check out a preview of what the game will look like on this page.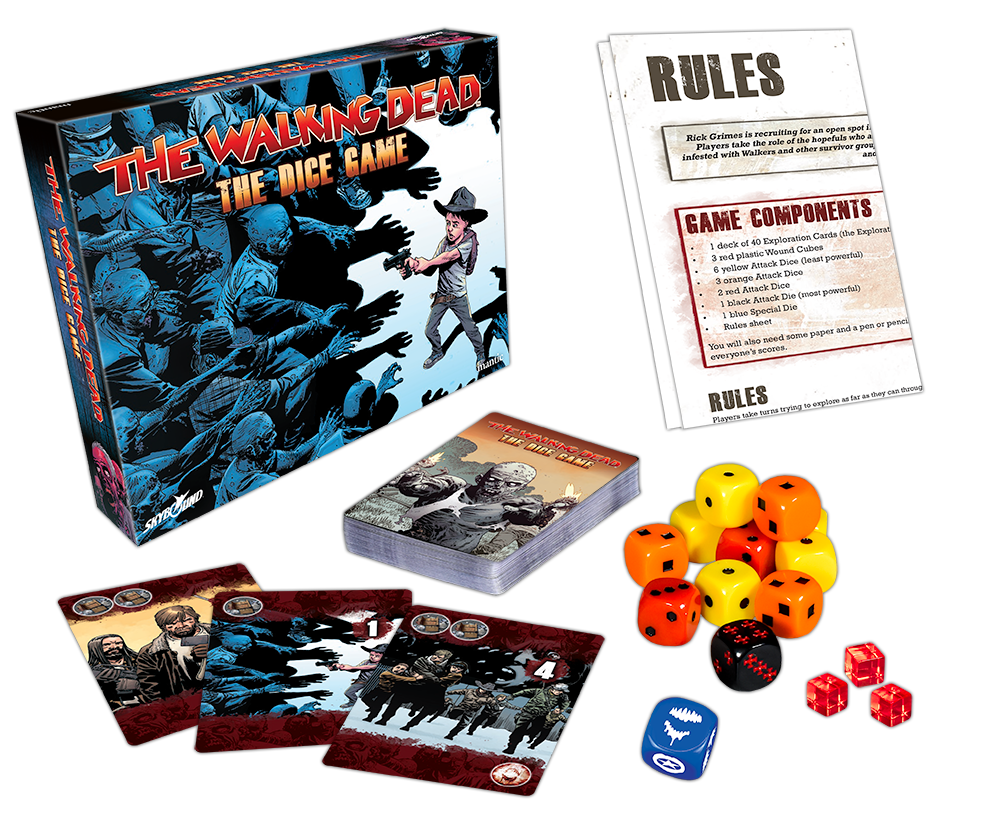 The game–slated for release during the fourth quarter of this year–celebrates the 20th anniversary of the show. Few details of the game have been revealed, but it's described as using "push-your-luck" game play, using pools of custom cards and dice.
The Walking Dead series–which debuted on AMC in October 2010 and concluded its 11-year run last November–is based on the comic book series by Robert Kirkman, Tony Moore and Charlie Adlard. The show follows a band of survivors of a zombie apocalypse who are under constant attack from Walkers.
Keep reading Horror News Network for any further updates on The Walking Dead tabletop game.