Welcome to the slaughterhouse.
Funko Games this week announced The Texas Chainsaw Massacre Slaughterhouse tabletop game, described as a "one vs. all game" that will release ahead of the franchise's 50th anniversary. Get a preview of what the new game looks like on this page.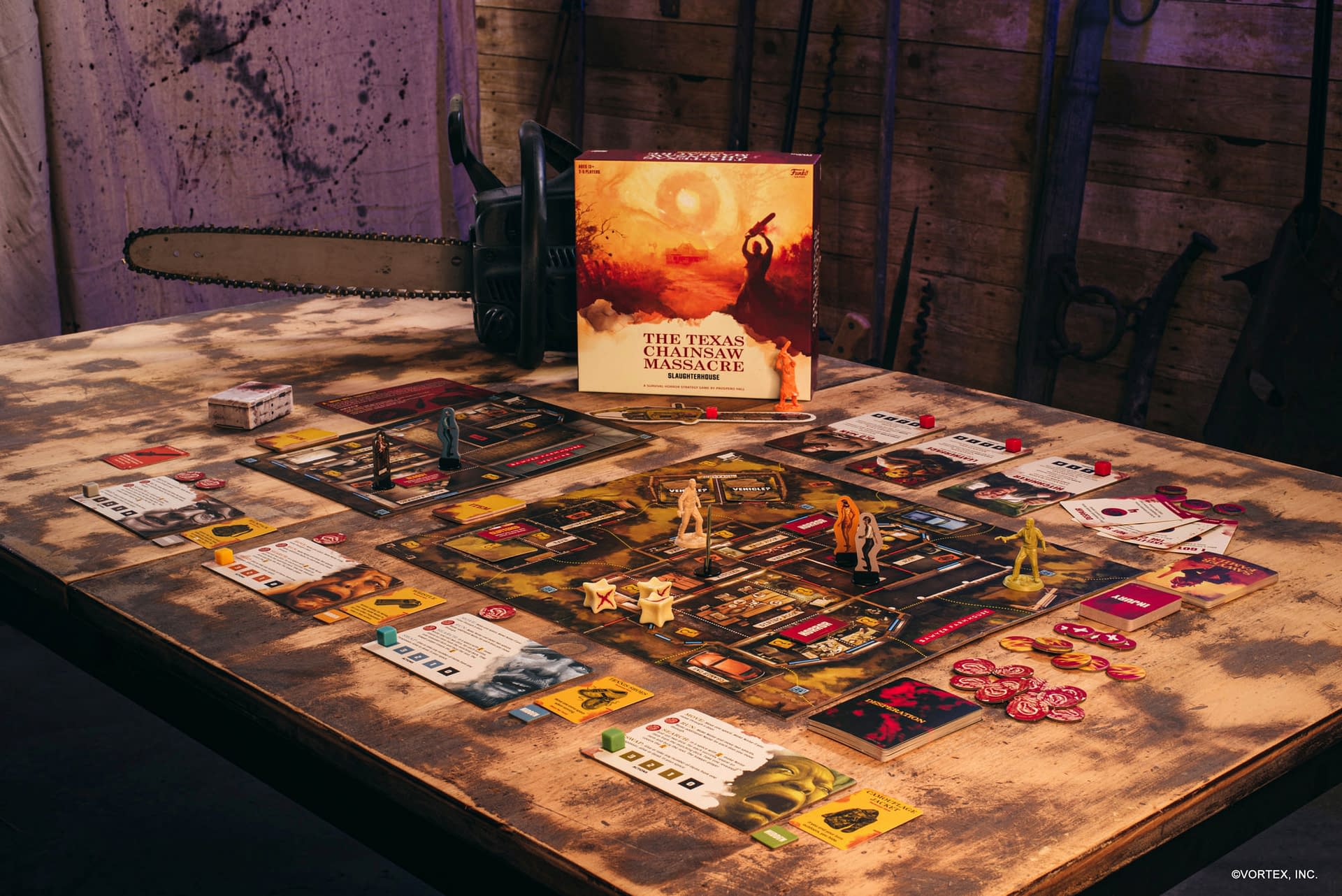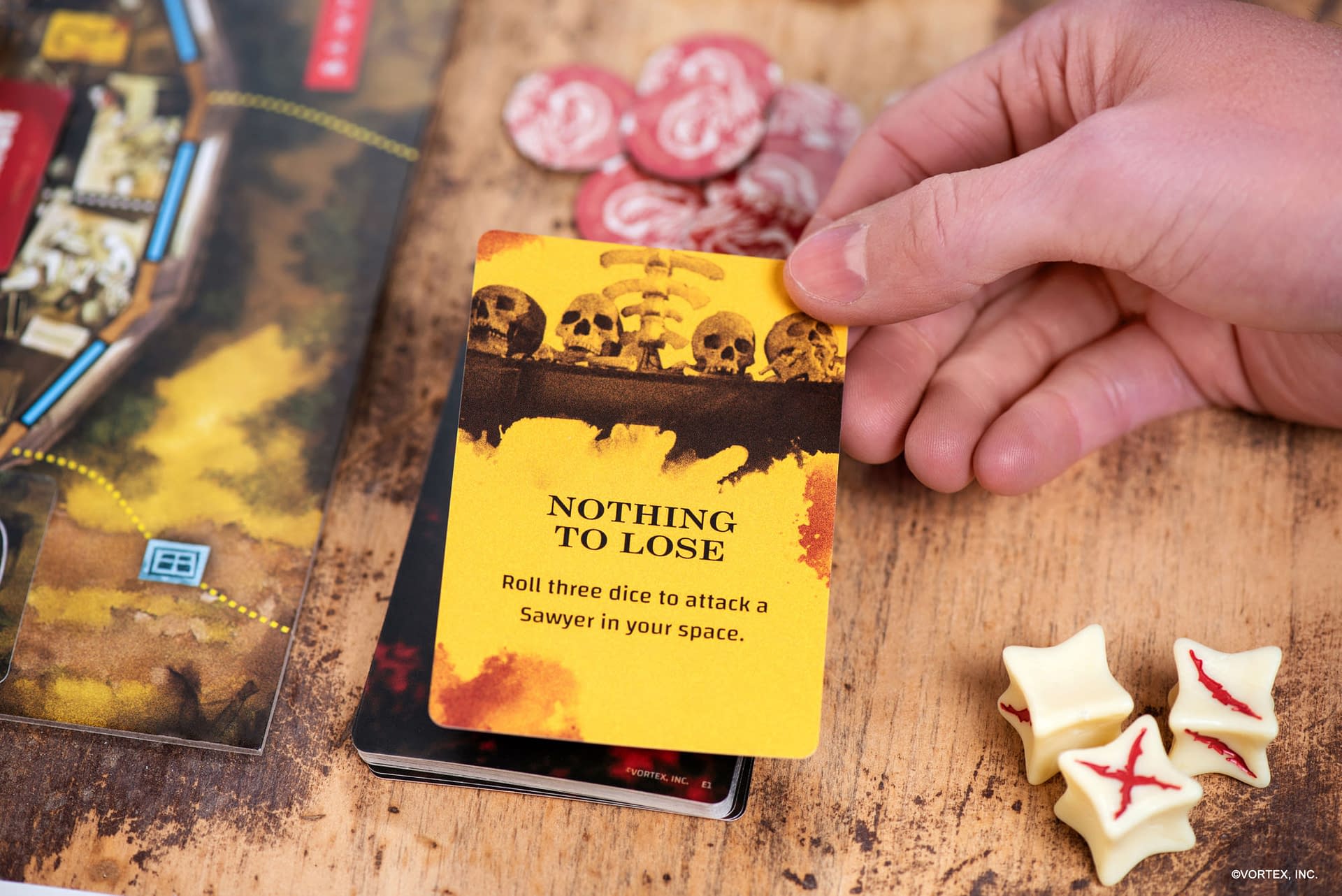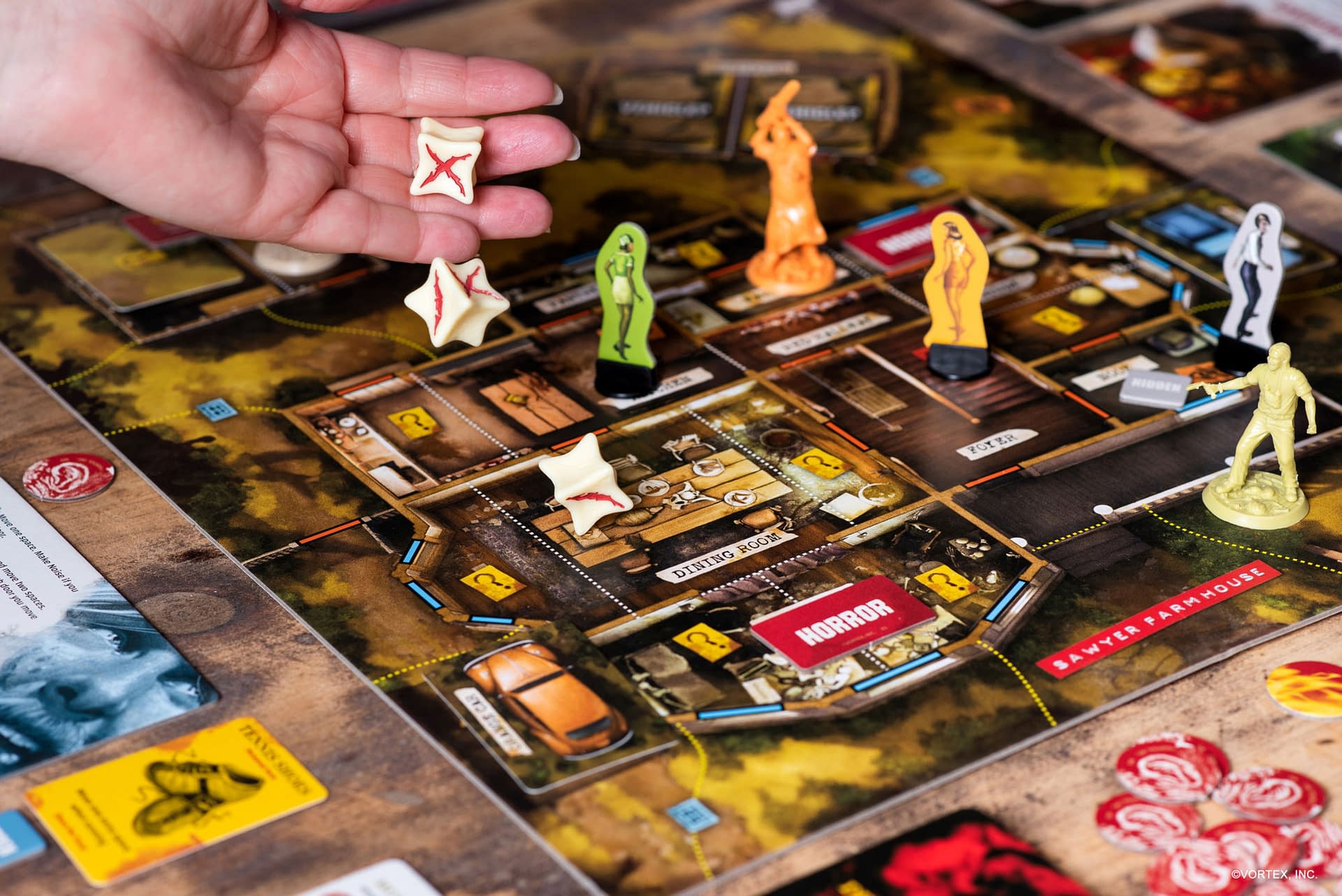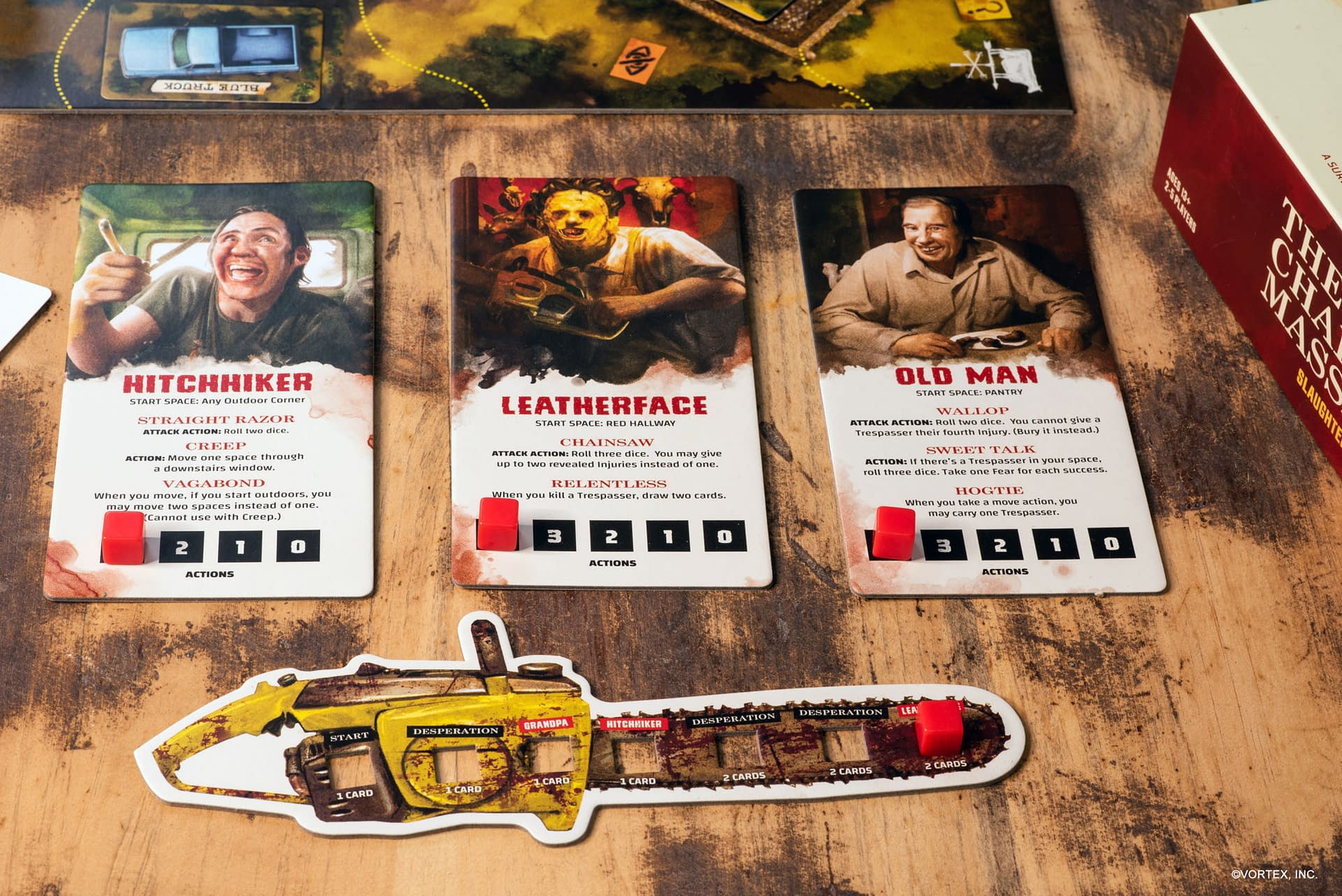 In the game, as explained, one player will control the Sawyer family, while the other players will be "unfortunate travelers trying to avoid being the next victim." The game is for two to five players.
The game–receiving a wide release in September–has a price tag of $29.99, and includes custom-sculpted figures, dice and an achievement system that allows players to unlock special cards that carry over to future games.
The original 1974 The Texas Chain Saw Massacre–directed by Tobe Hooper from a screenplay he wrote with Kim Henkel–stars Marilyn Burns, Paul A. Partain, Edwin Neal and Gunnar Hansen as Leatherface. The classic film follows a group of friends who fall victim to a family of cannibals while on their way to an old homestead.
Keep reading Horror News Network for any updates on The Texas Chainsaw Massacre franchise.