Has New York City met its match?
Hot on the heels of the first official trailer for Scream VI, a brand-new, dramatic poster has dropped to promote the next entry in the classic slasher franchise. Check out the poster that depicts a larger-than-life Ghostface threatening his potential Manhattan-based victims.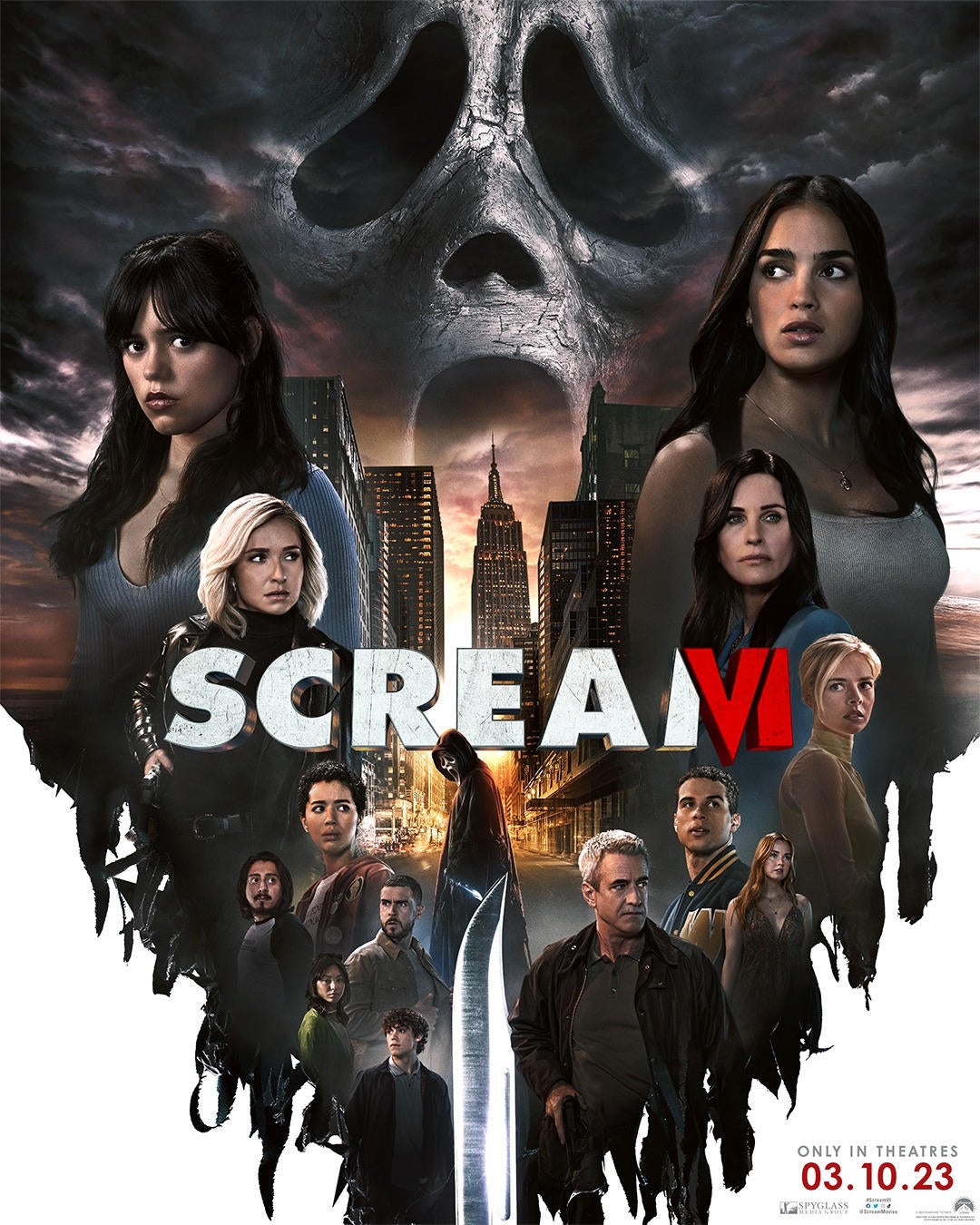 Scream VI–which arrives on the big screen March 10–is led by the returning directorial team of Matt Bettinelli-Olpin and Tyler Gillett, working from a screenplay by James Vanderbilt and Guy Busick.
All that is known about the storyline is that the survivors of the last Ghostface killings leave the small-town atmosphere of Woodsboro behind for the bright lights and dangerous streets of New York City. And, make no mistake about it, Ghostface is close behind.
On hand for all the urban terror are franchise veterans Courteney Cox, Hayden Panettiere, Melissa Barrera, Jenna Ortega, Jasmin Savoy Brown and Mason Gooding–along with newcomers Dermot Mulroney, Jack Champion, Liana Liberato, Devyn Nekoda, Josh Segarra and Henry Czerny.
Keep reading Horror News Network for further updates on Scream VI.