The zombies are comin' to town!
Zombie Town–the big-screen adaptation of the 2012 R.L. Stine novel–his theaters this Friday, Sept. 1, and the official poster is finally here. Check out the stunning artwork on this page.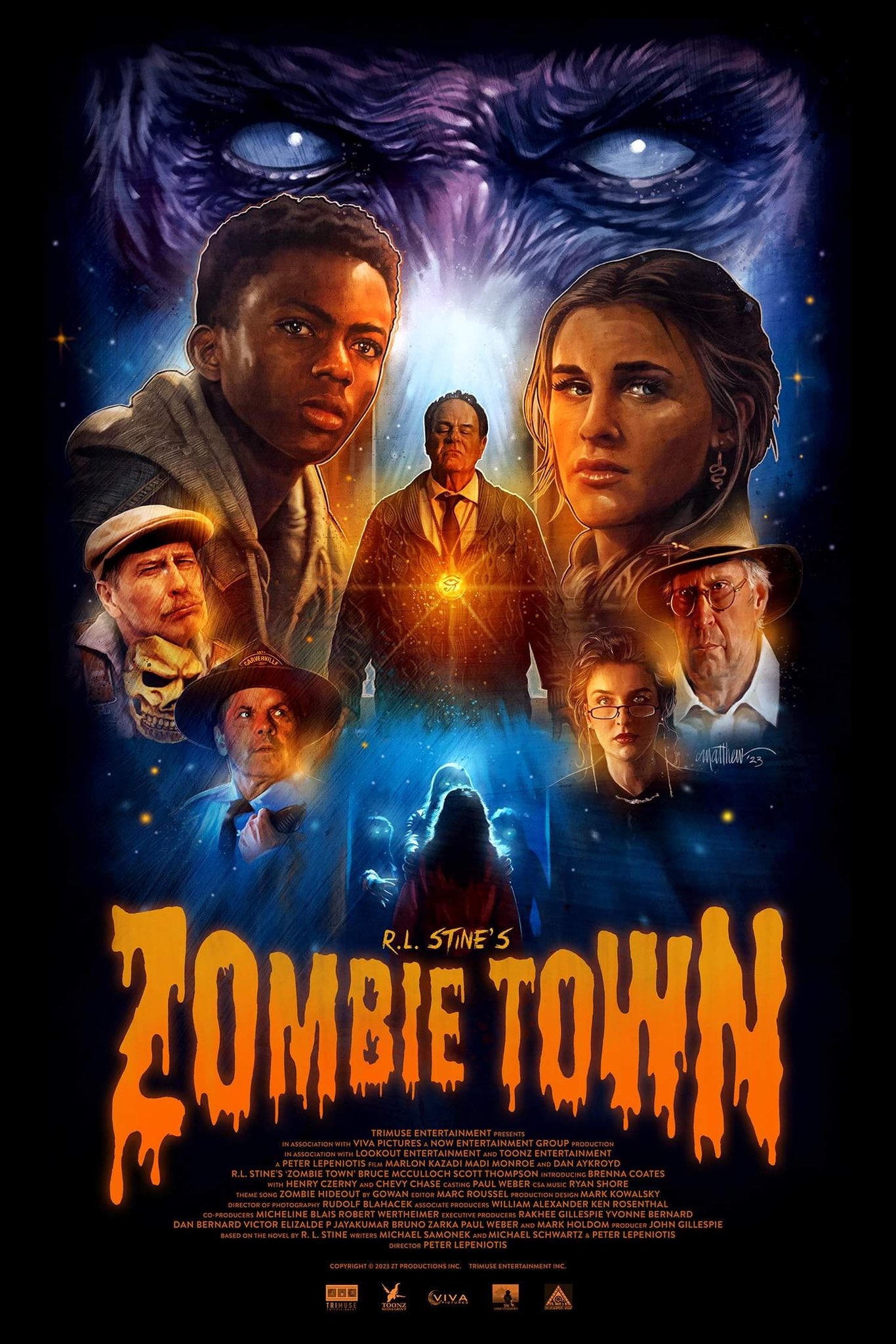 The film–directed by Peter Lepeniotis from a screenplay he wrote with Michael Samonek and Michael Schwartz–follows Amy (Madi Monroe) and Mike (Marlon Kazadi) as they uncover "a centuries-old secret when they decide to watch an exclusive film reel." Before they know it, their town "has been turned into the undead before their eyes."
As it turns out, the only hope to reverse this horror is to track down an infamous filmmaker (Dan Aykroyd) "and navigate a town of hungry zombies to break the curse before it's too late."
The rest of the cast includes Chevy Chase, Henry Czerny, Scott Thompson and Bruce McCulloch.
Keep reading Horror News Network for any last-minute updates on Zombie Town.