Sweet 'n scary–yum!
General Mills is rolling out a new brand of its popular Monster Cereal line later this summer–and this will be the first time a female monster has graced a cereal box. Check out the box and a comic book page that adorns the back of it on this page.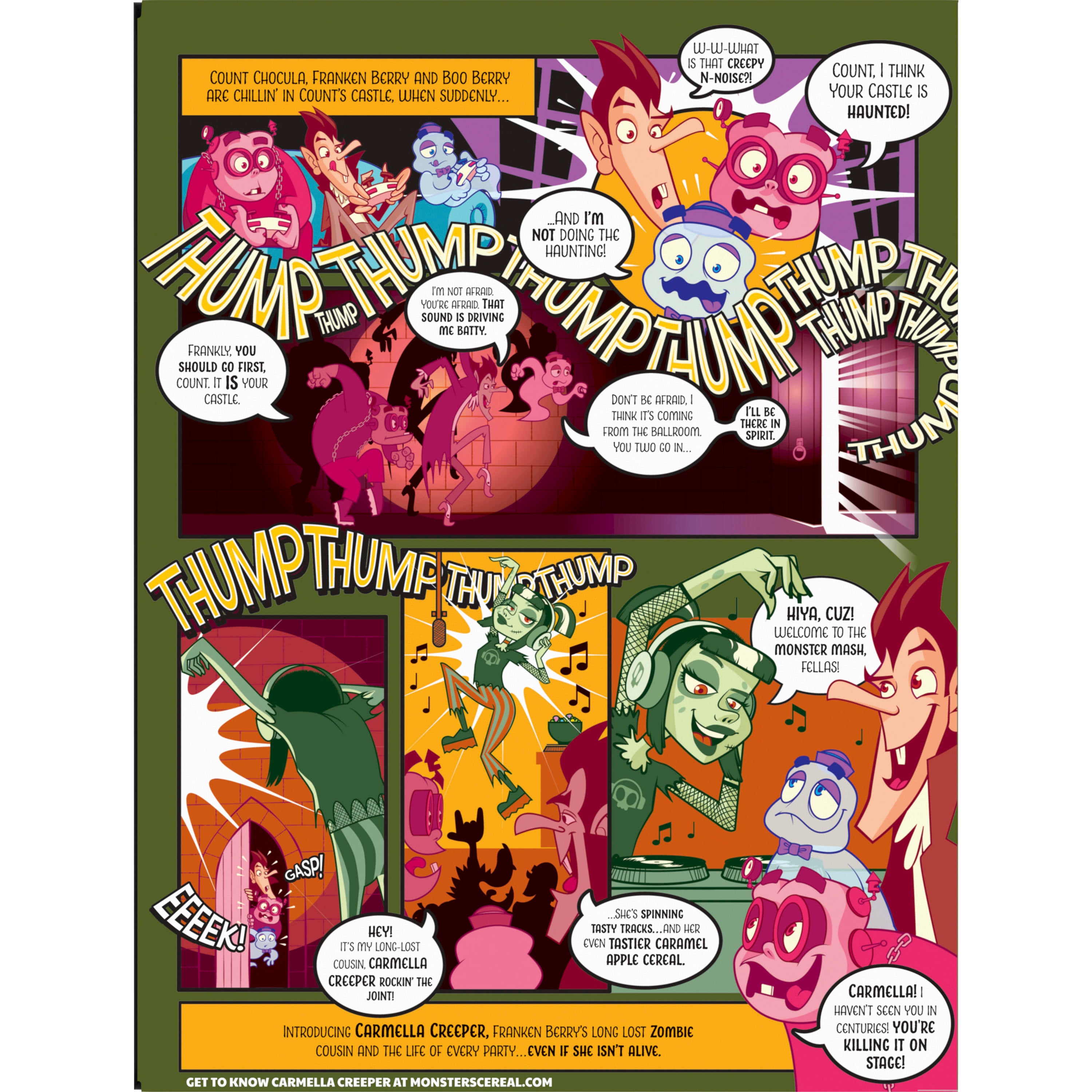 Carmella Creeper–described as a zombie DJ who's a cousin of Franken Berry–joins Frankie, Frute Brute, Count Chocula, Boo Berry and Yummy Mummy. The new green caramel apple-flavored cereal features purple, pink, orange and yellow marshmallow pieces.
When it hits shelves later in the summer, it will carry a price tag of $3.99 for the regular size and $4.93 for the family size.
And, coming in time for Halloween, General Mills will also debut Monster Mash Remix Cereal–that will offer a blend of all six of the "monstrous" breakfast treats. Now, that's a sugar rush.
Keep reading Horror News Network for any further updates on these Monster Cereals.