This won't be just another walk in the park.
The premiere of Jurassic World Dominion–the sixth film in the super-successful Jurassic Park film franchise–is less than three weeks away now, and five posters have been unveiled that depict the current and legacy characters in action. Check them out–courtesy of screenrant.com–on this page.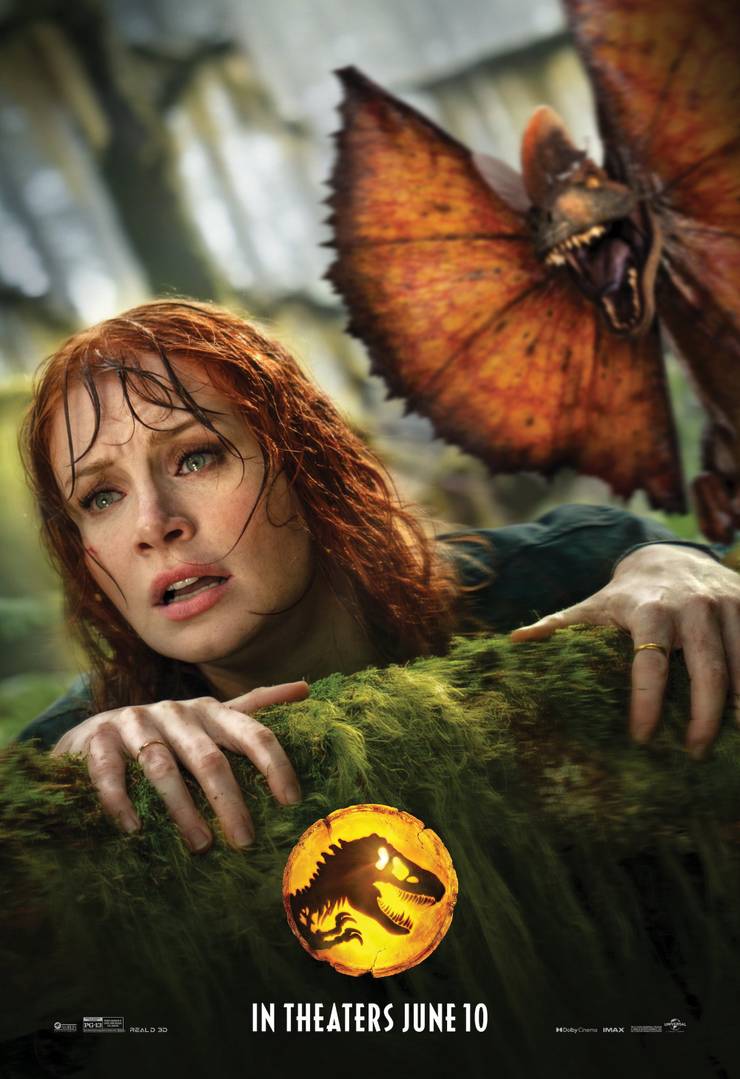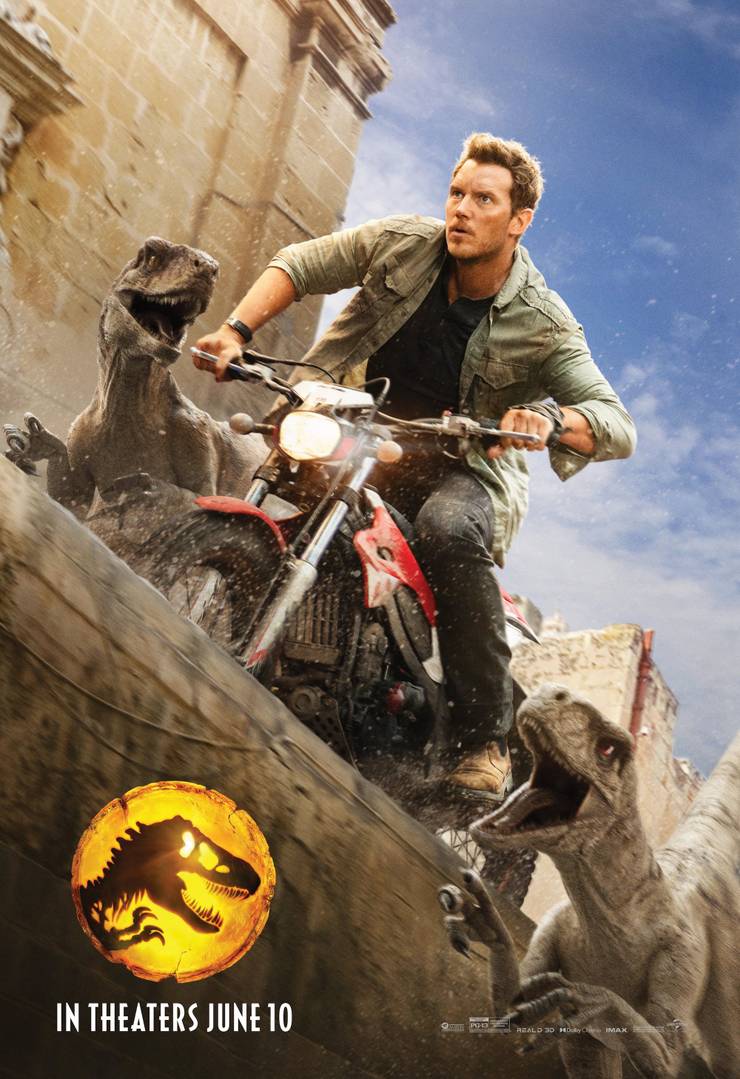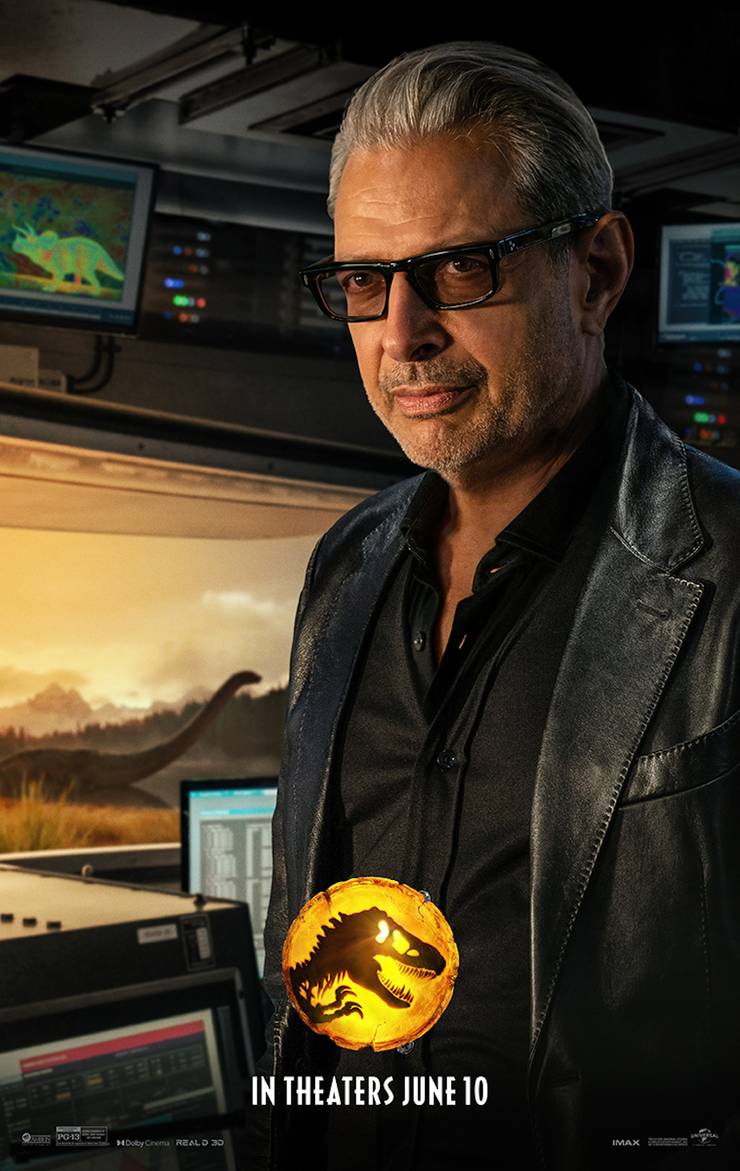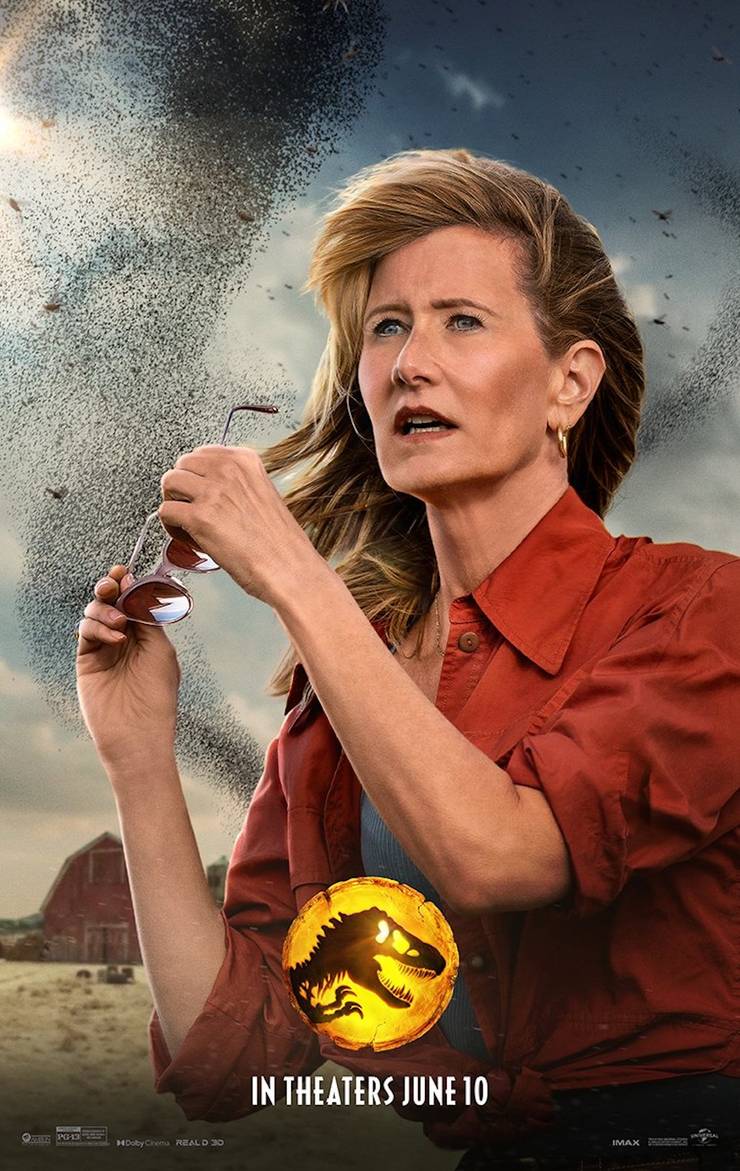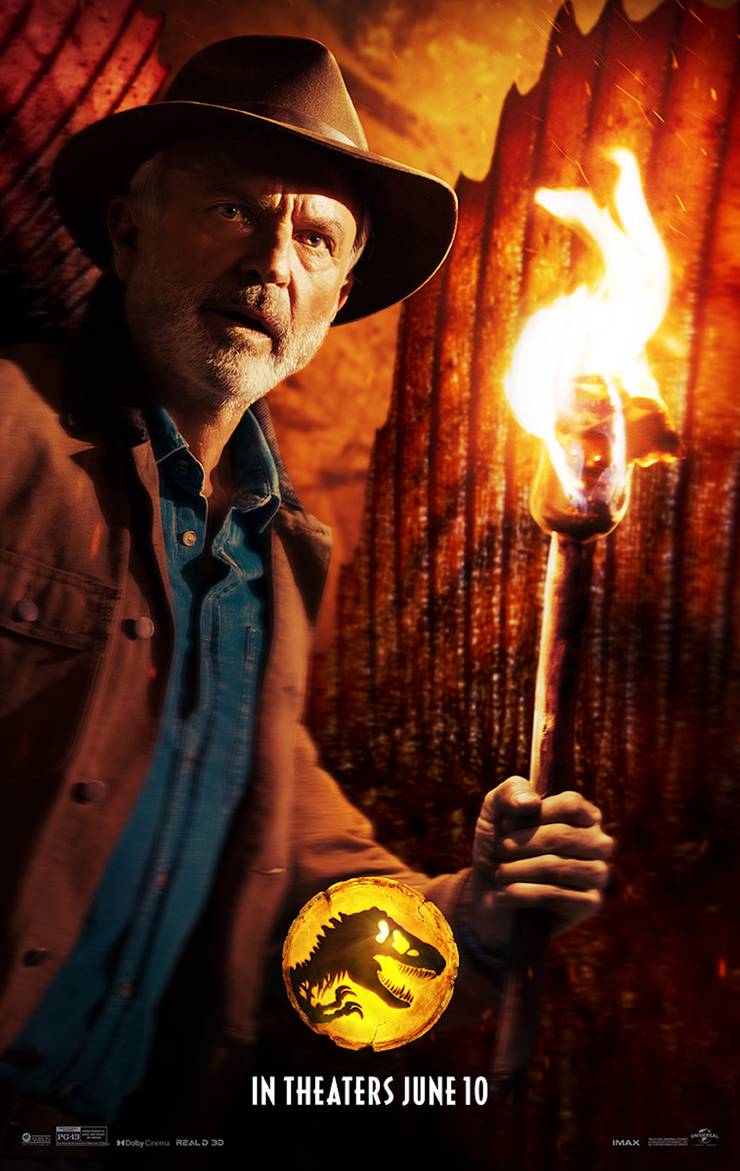 Dominion–which thunders into theaters June 10–unites Chris Pratt's Owen Grady and Bryce Dallas Howard's Claire Dearing with the iconic Jurassic Park trio of Sam Neill's Dr. Alan Grant, Laura Dern's Dr. Ellie Sattler and Jeff Goldblum's Dr. Ian Malcolm. And a whole lotta brand-new and familiar dinosaurs.
The much-anticipated surefire blockbuster–directed by Colin Trevorrow from a screenplay he wrote with Emily Carmichael–also features the returning B.D. Wong, Omar Sy, Isabelle Sermon, Justice Smith and Daniella Pineda, along with newcomers DeWanda Wise, Mamoudou Athie, Campbell Scott, Scott Haze and Dichen Lachman.
Dominion is set four years after Isla Nublar was destroyed, and dinosaurs now live–and hunt–alongside humans all over the world, according to the synopsis. This fragile balance will "reshape the future and determine whether humans remain the apex predators on a planet they now share with history's most fearsome creatures."
And one of those "fearsome creatures"–the Giganotosaurus–will certainly dominate the landscape. This dino–which Trevorrow said he saved for this last installment–was "probably the biggest challenge" for his team, the director said.
"I wanted something that felt like the Joker," Trevorrow added. "It just wants to watch the world burn."
Keep reading Horror News Network for any further updates on Jurassic World Dominion.