Who let them in?
A new image has appeared from Knock at The Cabin–the next thriller from M. Night Shyamalan–and it shows the intense intruders who will soon make life miserable for a vacationing family. Check out the photo–courtesy of Total Film–on this page.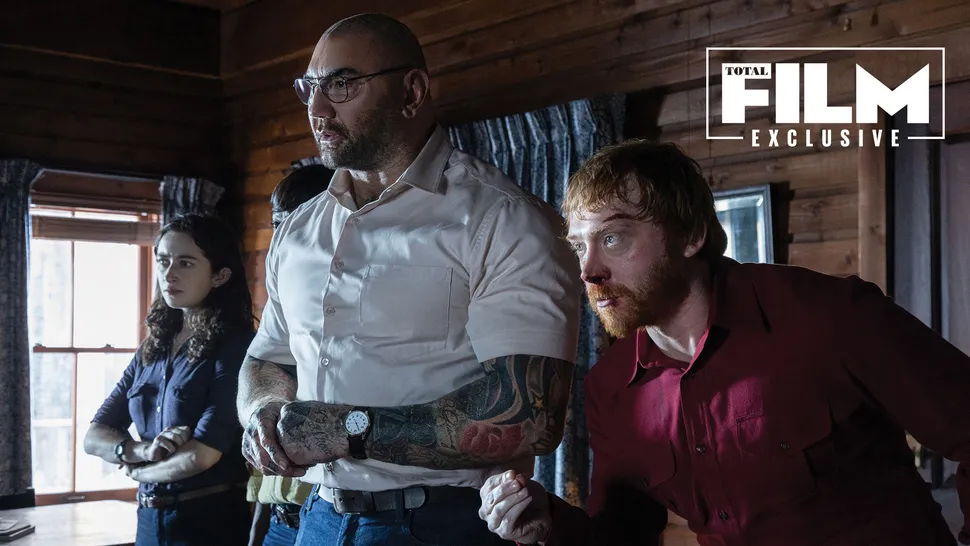 The horror pic–slated for theatrical release Feb. 3, 2023–recently was rated R for "violence and language," making it the first movie from the acclaimed filmmaker with that designation since 2008's The Happening.
In the feature–written and directed by Shyamalan and inspired by Paul Tremblay's novel The Cabin at the End of the World–a young girl and her parents–while on vacation at a remote cabin–are taken hostage by four armed strangers "who demand the family make an unthinkable choice to avert the apocalypse," according to the synopsis.
With limited access to the outside world, the frightened family "must decide what they believe–before all is lost."
The standout genre cast includes Dave Bautista, Rupert Grint, Nikki Amuka-Bird, Ben Aldridge and Jonathan Groff.
Keep reading Horror News Network for all updates on Shyamalan's Knock at the Cabin.