Sink your fangs into the written word.
Fright Night: Origins–a novelization of the 1985 horror-comedy classic–is now available as an e-book and a paperback, and will release in hardcover Oct. 14, according to a report on MovieWeb. Check out the cover of the novel on this page.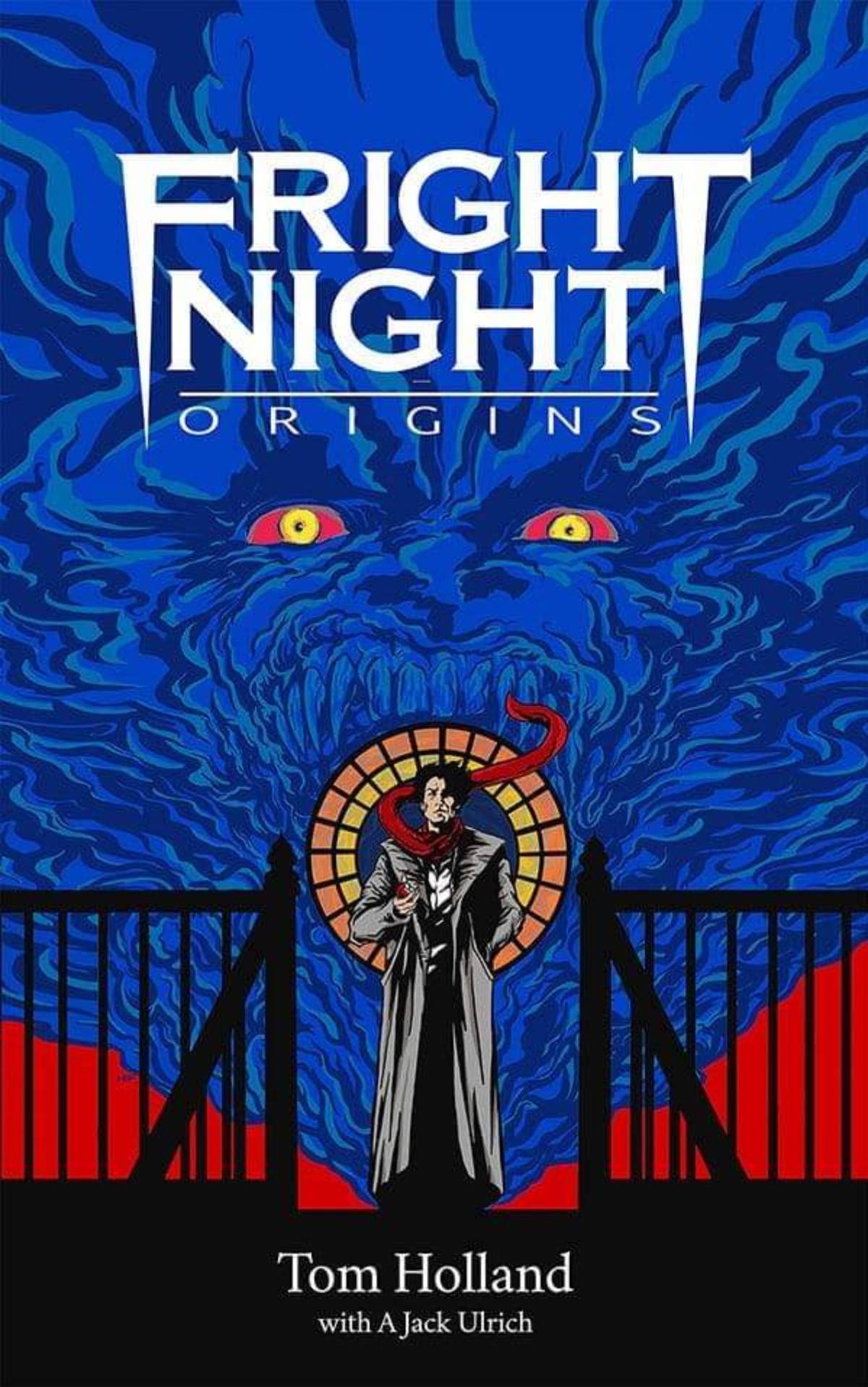 The novel–written by Tom Holland, the writer/director of the original film, along with A. Jack Ulrich–follows a similar storyline to the movie, but with some added goodies thrown in.
The film tells the story of teenager Charley Brewster (William Ragsdale), who discovers his neighbor, Jerry Dandridge (Chris Sarandon), is really a vampire, and enlists the help of a horror host named Peter Vincent (Roddy McDowell) to hunt down the undead intruder.
The novel finds Charley dealing with the loss of his father, struggling in school and falling in love with "the vibrant and beautiful Amy Peterson," according to the description. Then, one night, Charley sees two men next door, carrying "what appears to be a coffin. What's going on in the old Victorian house–and who are Charley's new neighbors?"
And this first novel is just the start for Holland–a trilogy reportedly is in the offing. And these books may signal that the filmmaker is serious about the sequel–Fright Night 2: Resurrection–that Holland had planned back in 2020.
Holland already wrote the screenplay for the sequel, which reportedly ignores the 1988 Fright Night 2 pic–written and directed by Tommy Lee Wallace (and co-written by Tim Metcalfe and Miguel Tejada-Flores)–that saw McDowell and Ragsdale reprise their original roles.
Keep reading Horror News Network for all updates on Fright Night–in print and on the big screen.