Here's how to add some sex appeal to your horror collection.
A new 1:4 scale statue of Elvira from Tweeterhead and Sideshow Collectibles is on its way, but be patient–the collectible won't release until September 2024. Check out photos of the Mistress of the Dark's likeness on this page.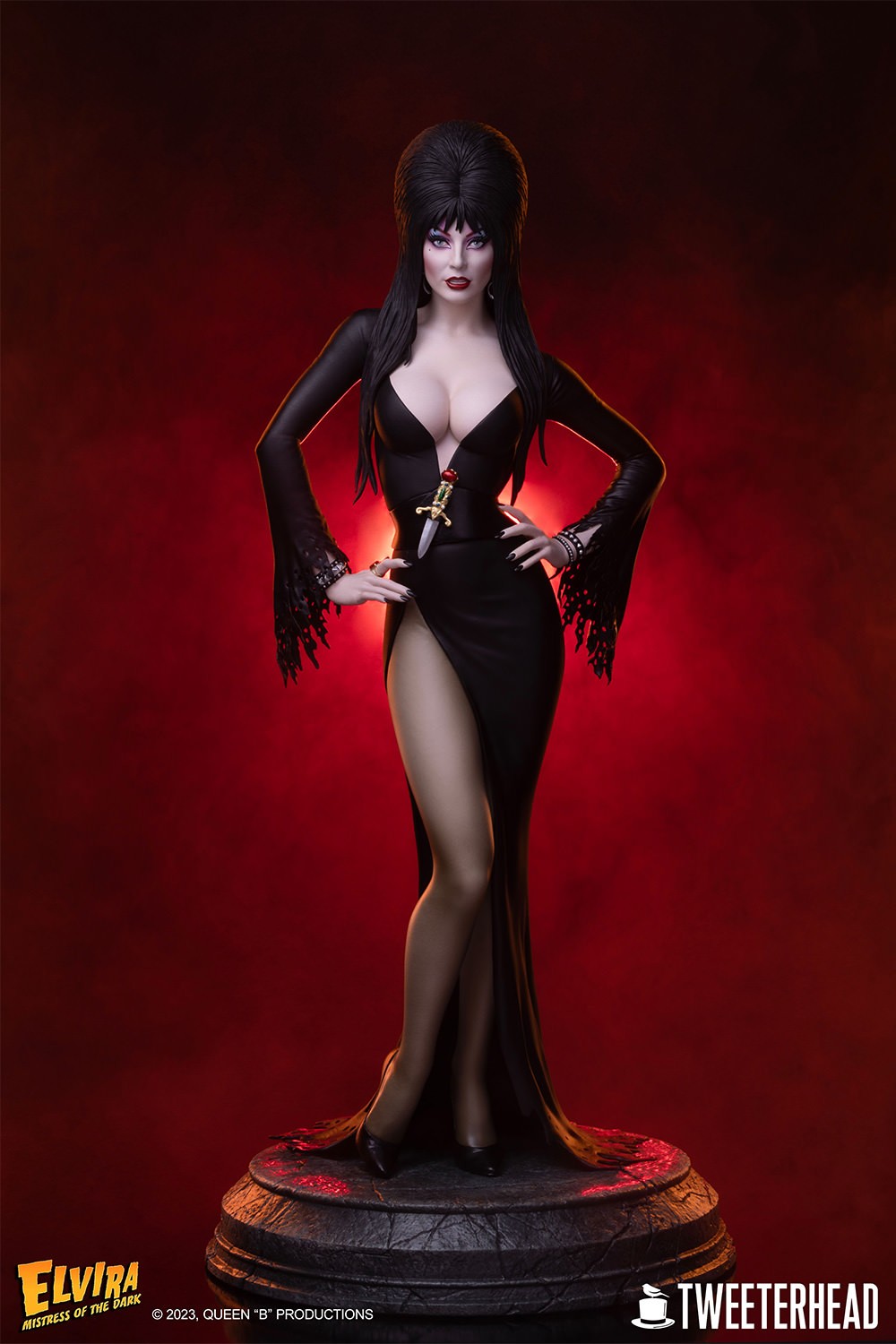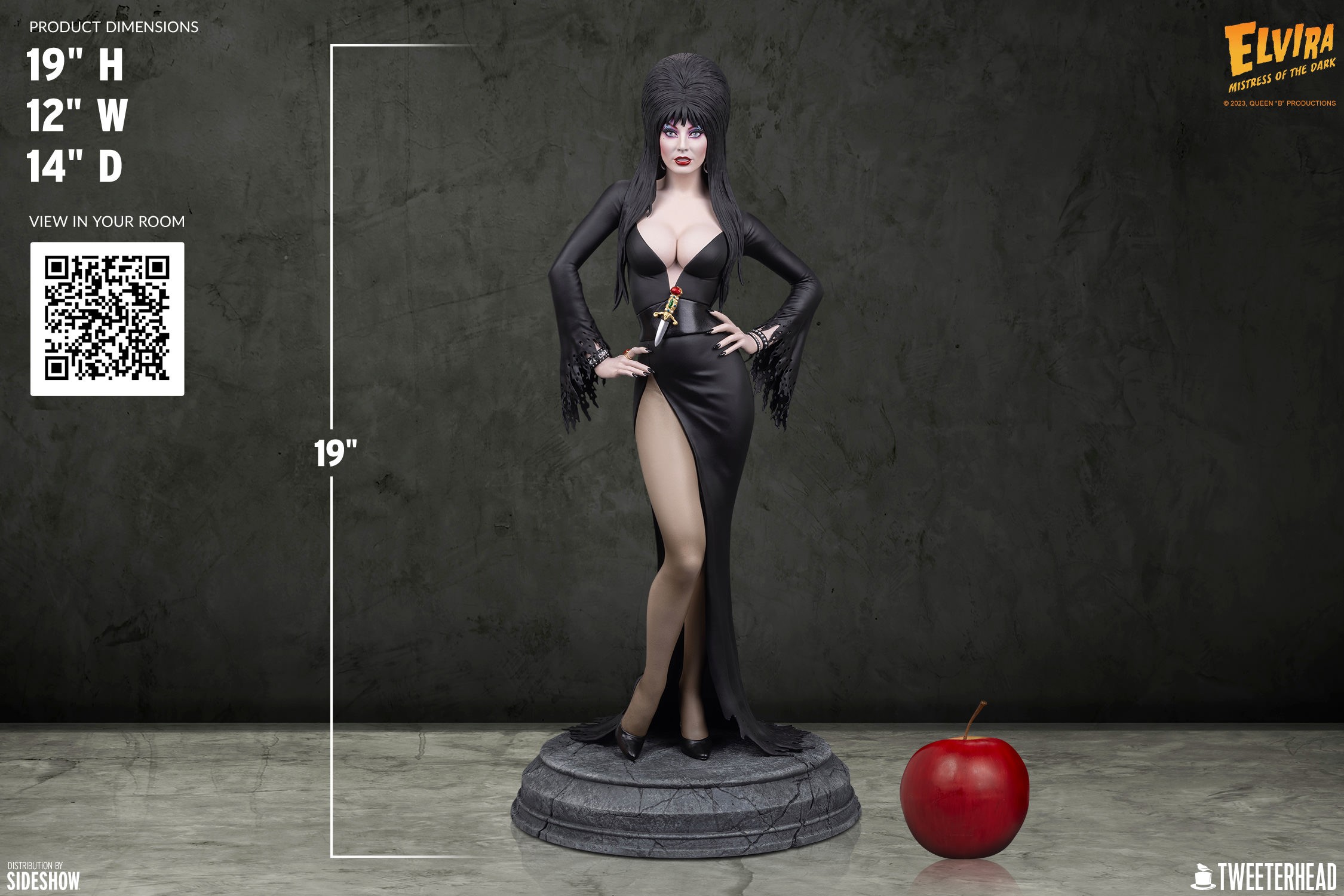 The 19-inch-tall statue–which will set you back a tidy $555–has all the features Elvira fans have come to know and love: the black gothic dress, curves in all the right places, belt dagger, earrings and the classic beehive hairdo.
Cassandra Peterson's eerie alter ego hit the horror spotlight back in 1981, when Los Angeles TV station KHJ-TV hired her to host Elvira's Movie Macabre, a weekly B-movie event. It didn't take long for the sexy seductress to enter cult status and become a lucrative brand–hawking everything from Halloween costumes to perfume.
Keep reading Horror News Network for the latest in horror collectibles.