Don't let this black cat cross your path.
Hairball–a four-issue horror miniseries from Dark Horse Comics that deals with a very unique cat–will hit comic book shops in April, according to The Hollywood Reporter.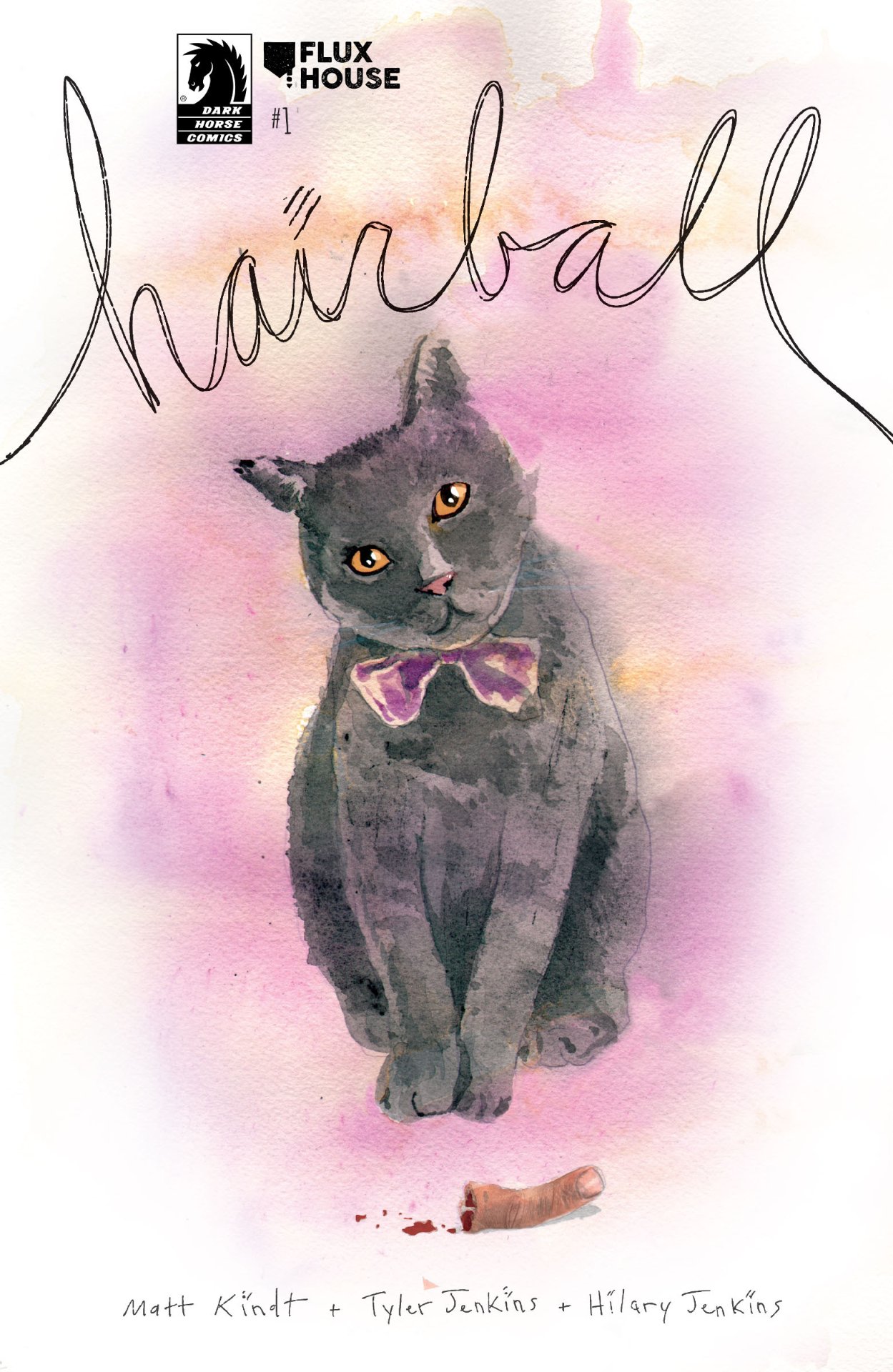 The series–from writer Matt Kindt and illustrator Tyler Jenkins (co-creators of Grass Kings and Black Badge)–follows a young girl named Anna, who lives in a dysfunctional family and suspects her black cat in behind all her troubles–her squabbling parents and the strange whisperings in her ear at night.
Anna tries her best to rid herself of the creature, but finds it's not so easy to kill. And, as it turns out, the cat may be the only thing standing between her and "an even greater evil that threatens to destroy her life," according to the synopsis.
Kindt–who is known mainly for his crime and spy stories–said horror "is one of the genres I don't work in a lot. To do it, I felt I needed a good hook." And this unusual cat apparently filled the bill.
Keep reading Horror News Network for any further updates on Hairball from Dark Horse Comics.