Speak softly…and carry a big boomstick.
Evil Dead Rise--next year's installment in the classic horror franchise–is gearing up the publicity machinery, and another graphic image has dropped–this one from Empire. Check out the blood-soaked pic on this page.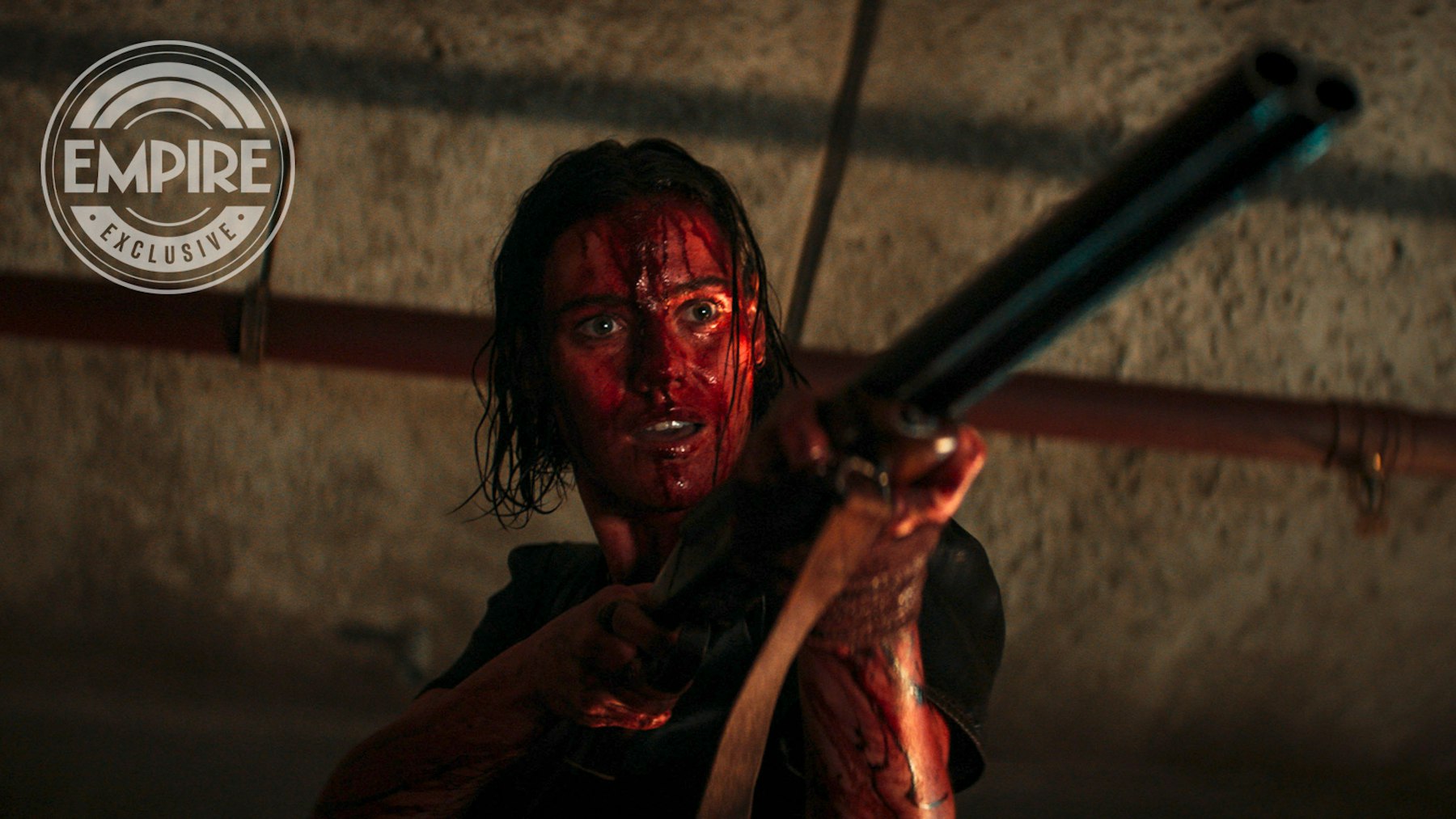 Lee Cronin–wrote wrote and directed this Evil Dead entry–said the new film "straps you onto a rocket that's fueled by blood. You can either get off–or stay on 'till it explodes."
The horror pic–slated for an April 21, 2023 theatrical release–features "a lot of fun callbacks to the past, but part of the goal was to create something that could expand the Evil Dead universe," Cronin said. The film, he teased, "includes an extraordinary amount of vicious, malevolent Deadites."
Evil Dead Rise follows Beth (Lily Sullivan) as she visits her older sister Ellie (Alyssa Sutherland) in Los Angeles. But things take a turn for the horrifying when the sisters discover "a mysterious book deep in the bowels of Ellie's building," according to the synopsis.
This discovery leads to the unleashing of hordes of "flesh-possessing demons," and tosses Beth into "a primal battle for survival–as she's faced with the most nightmarish version of motherhood imaginable."
The film also stars Gabrielle Echols, Morgan Davies, Nell Fisher, Mia Challis and Tai Wano.
Keep reading Horror News Network for all further updates on Evil Dead Rise.