Who would want to stalk Betty?
A new anthology one-shot horror title from Archie Comics puts the spotlight on Betty Cooper early next year. Check out the covers of Chilling Adventures Presents…Betty: The Final Girl No. 1—courtesy of CBR–on this page.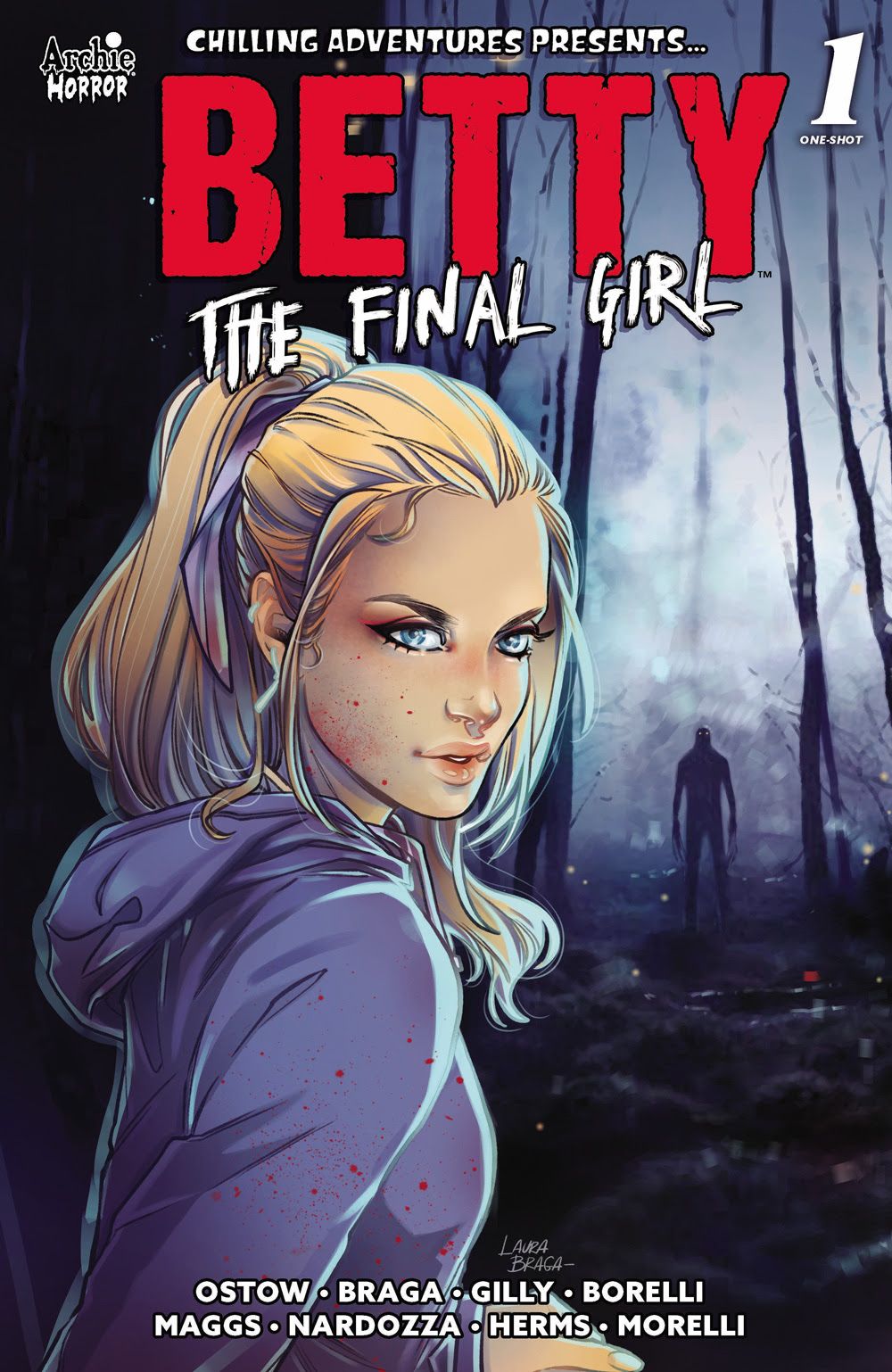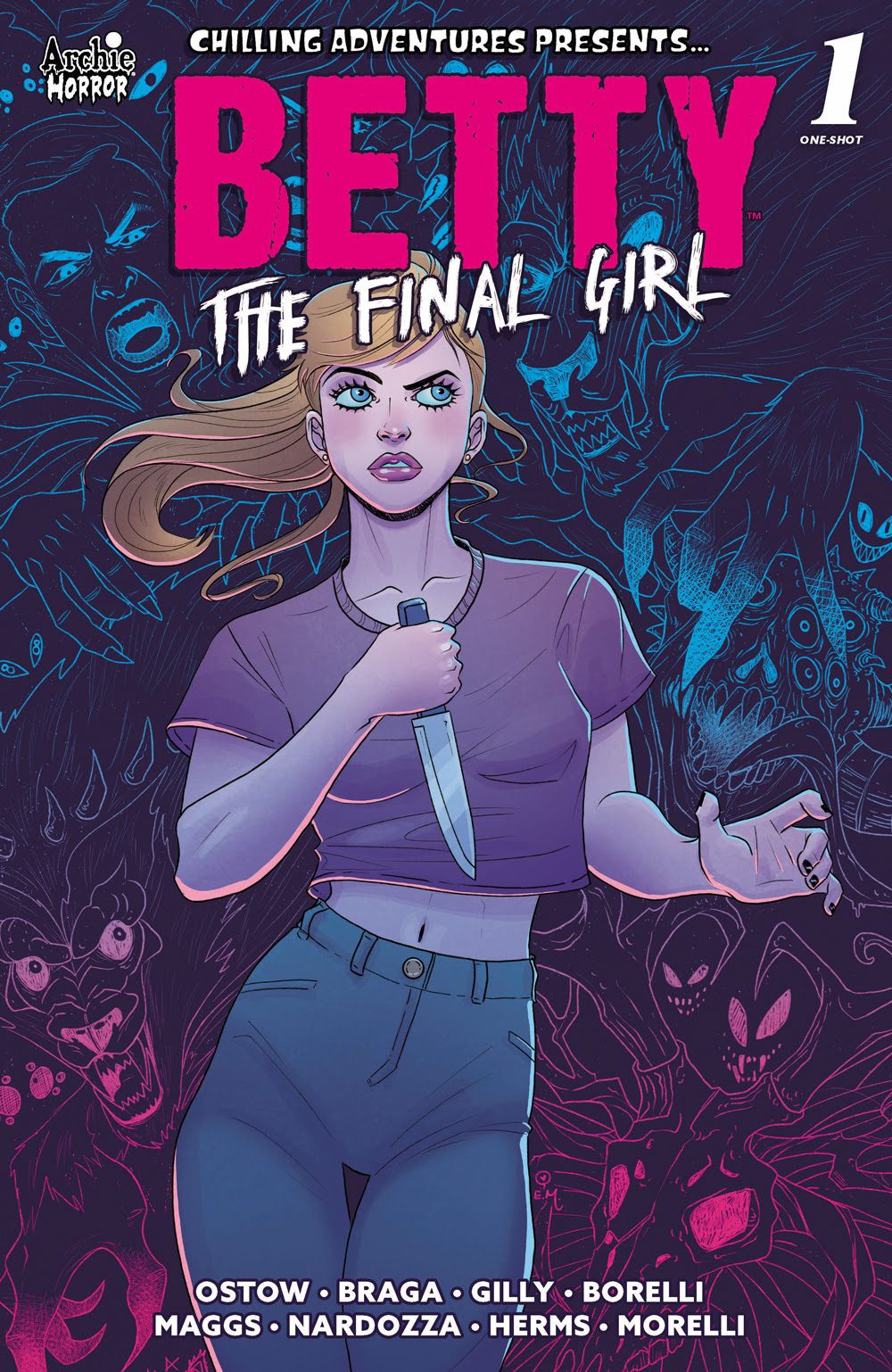 The special issue–scheduled to hit comic shops Feb. 15, 2023–was written by Micol Ostow, Casey Gilly and Sam Maggs and illustrated by Laura Braga, Natalie Nardozza and Carola Borelli–aided and abetted by colorist Matt Herms and letterer Jack Morelli. Braga drew the main cover, while Megan Hutchison rendered the variant.
The 32-page one-shot–cover priced at $3.99–is described as a cross between Scream and When a Stranger Calls.
The story follows Betty as she accepts an invitation from Veronica for a weekend of skiing at a luxurious mountaintop chalet. But when Archie whisks Veronica away, Betty finds herself alone. Before long, her mind starts to wander and she wonders if she is truly alone. Has Betty been watching too many horror movies, or is someone (or something) out to get her?
Scripter Ostow (Fear the Funhouse) thought Betty would be the perfect "final girl" in this scenario. "I'm a diehard horror fan," Ostow said, "and I've been obsessed with how seamlessly Archie has been able to integrate different styles and levels of spookiness into its horror line. And I've always been a sucker for the 'final girl' trope. It hit me that Betty would make a fantastic final girl–blonde, kick-ass and capable."
Keep reading Horror News Network for the latest on the Archie Comics horror line.