Now that's a haunted house.
Haunted Mansion–a reimagining of the Disney 2003 horror-comedy–hits the big screen in a month, and a new 4DX poster has dropped that spotlights the iconic mansion and a bevy of spooky ghosts. Check out the poster–courtesy of comicbook.com–on this page.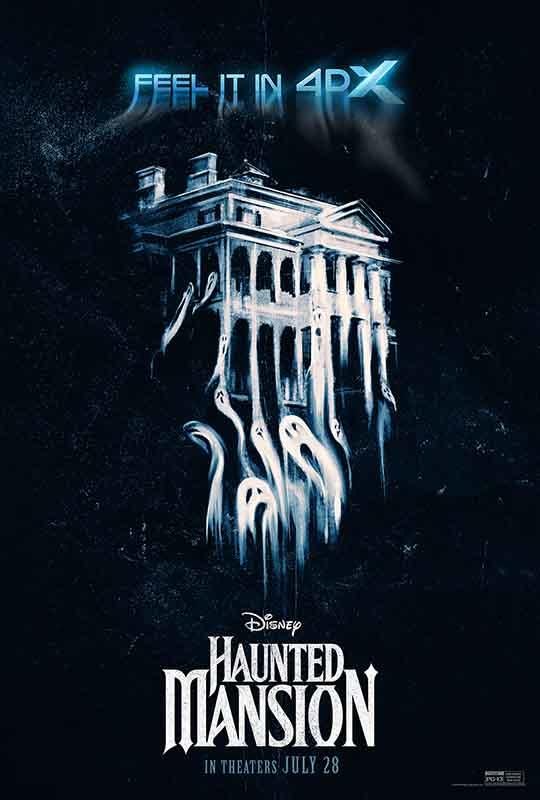 The film–directed by Justin Simien from a screenplay by Katie Dippold–lands in theaters July 28, and deals with single mom Gabbie (Rosario Dawson) as she moves into a New Orleans mansion with her son (Chase Dillon).
When Gabbie realizes her new house is haunted, she turns to a priest (Owen Wilson), who "spins an exorcism into a wild adventure," according to the synopsis.
Following that, they seek out a "widowed scientist-turned-paranormal expert (LaKeith Stanfield), a psychic from the French Quarter (Tiffany Haddish) and an historian (Danny DeVito) for help."
The cast also includes a couple of Oscar winners: Jamie Lee Curtis as Madame Leota and Jared Leto as The Hatbox Ghost.
Keep reading Horror News Network for the latest on Haunted Mansion.