Looks like this will be the summer of evil.
The highly anticipated Netflix Resident Evil series finally has a debut date–and a brand-new synopsis–according to a report on comicbook.com. Check out the colorful and intriguing poster that reveals the date on this page.
The eight one-hour episodes–which will kick off on Netflix July 14–appear to be headed in a completely different direction from the rest of the Resident Evil franchise. To start with, the show will be set in New Raccoon City, which has yet to be explained. So, stay tuned.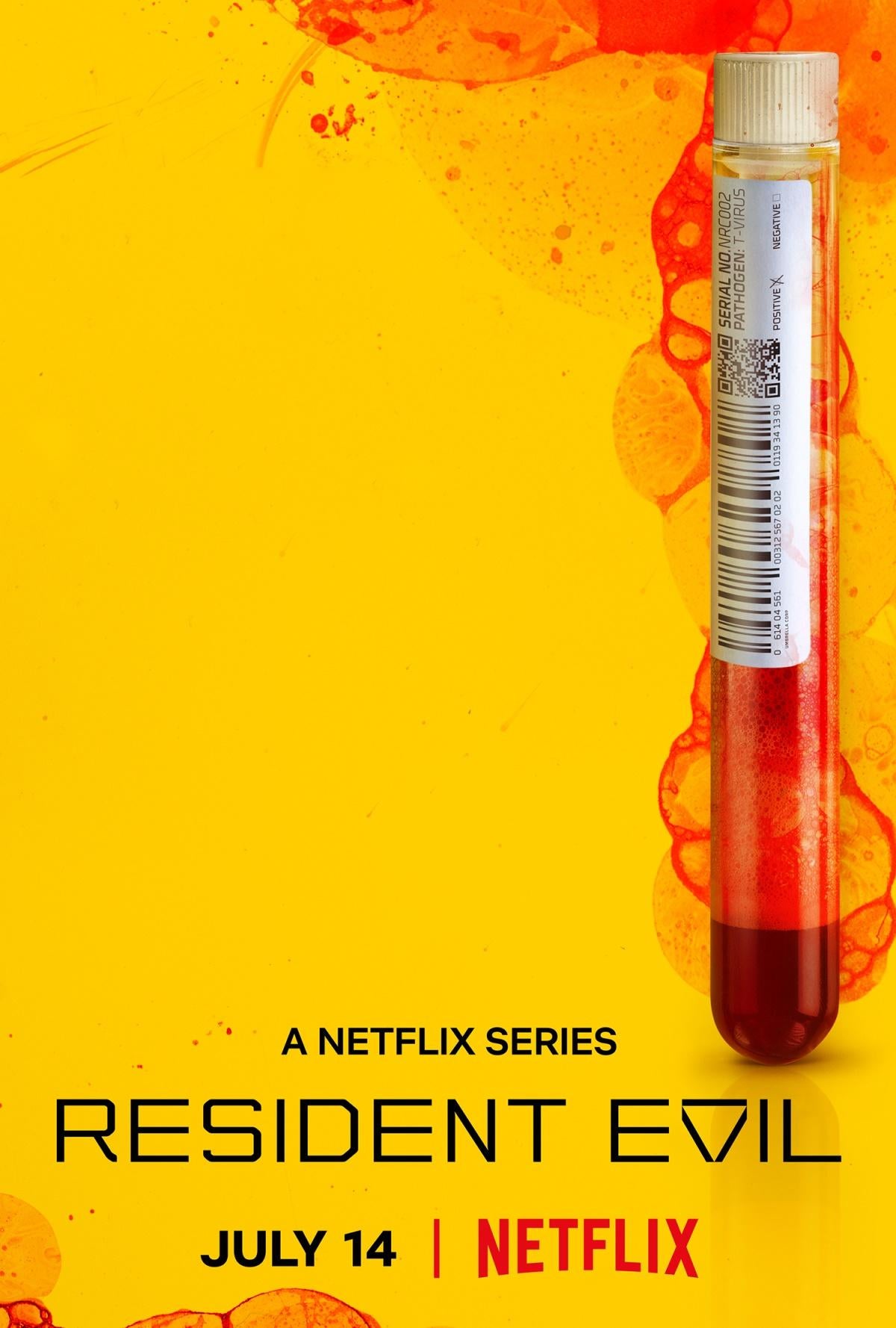 The series, according to the new logline, will be set in the year 2036–14 years after "a deadly virus caused a global apocalypse. Jade Wesker fights for survival in a world overrun by the blood-thirsty, infected and insane creatures."
Amid the carnage, Jade is "haunted by her past in New Raccoon City, by her father's chilling connections to the Umbrella Corporation, but mostly by what happened to her sister Ellie."
The series–based on the popular Capcom video game franchise–stars Lance Reddick (as Albert Wesker), Ella Balinska, Tamara Smart, Siena Agudong, Adeline Rudolph, Paola Nunez, Ahad Raza Mir, Connor Gossatti and Turlough Convery.
Resident Evil is led by showrunner/writer and executive producer Andrew Dabb and executive producer/writer Mary Leah Sutton. Other producers include Robert Kulzer, Oliver Berben and Martin Moszkowicz. Bronwen Hughes (The Walking Dead) directed the first two episodes.
The video game franchise–launched back in 1996–has sold more than 100 million games worldwide. And the feature films based on the games have raked in more than $1.2 billion globally.
Keep reading Horror News Network for the latest on the Resident Evil series on Netflix.