Marvel serves up some four-color horror this week.
Following up on its foray into horror with the Disney+ Werewolf by Night special, Marvel is trotting out a one-shot comic for the Halloween season. Check out the cover and interior artwork for Crypt of Shadows No. 1–courtesy of comicbook.com–on this page.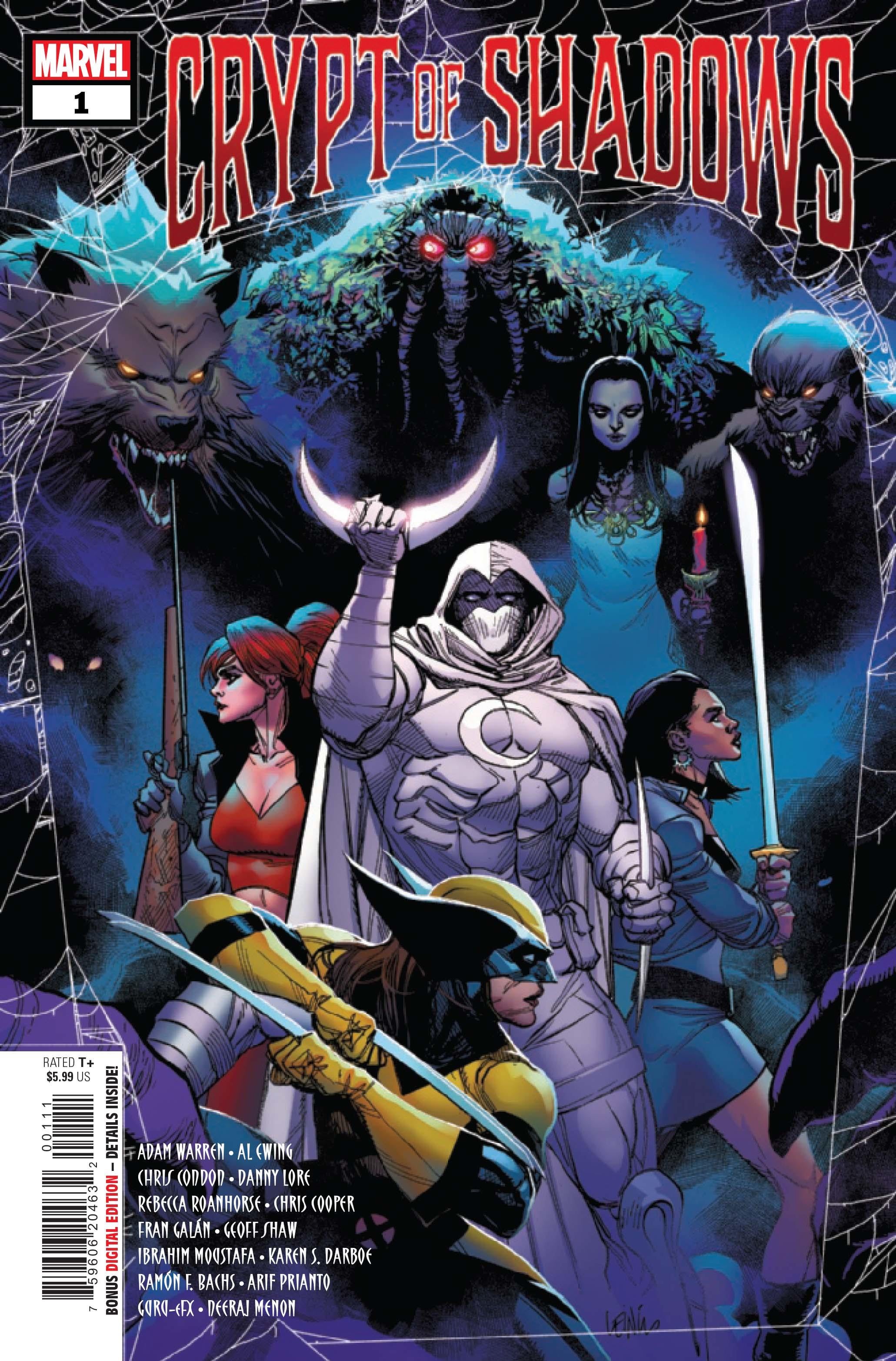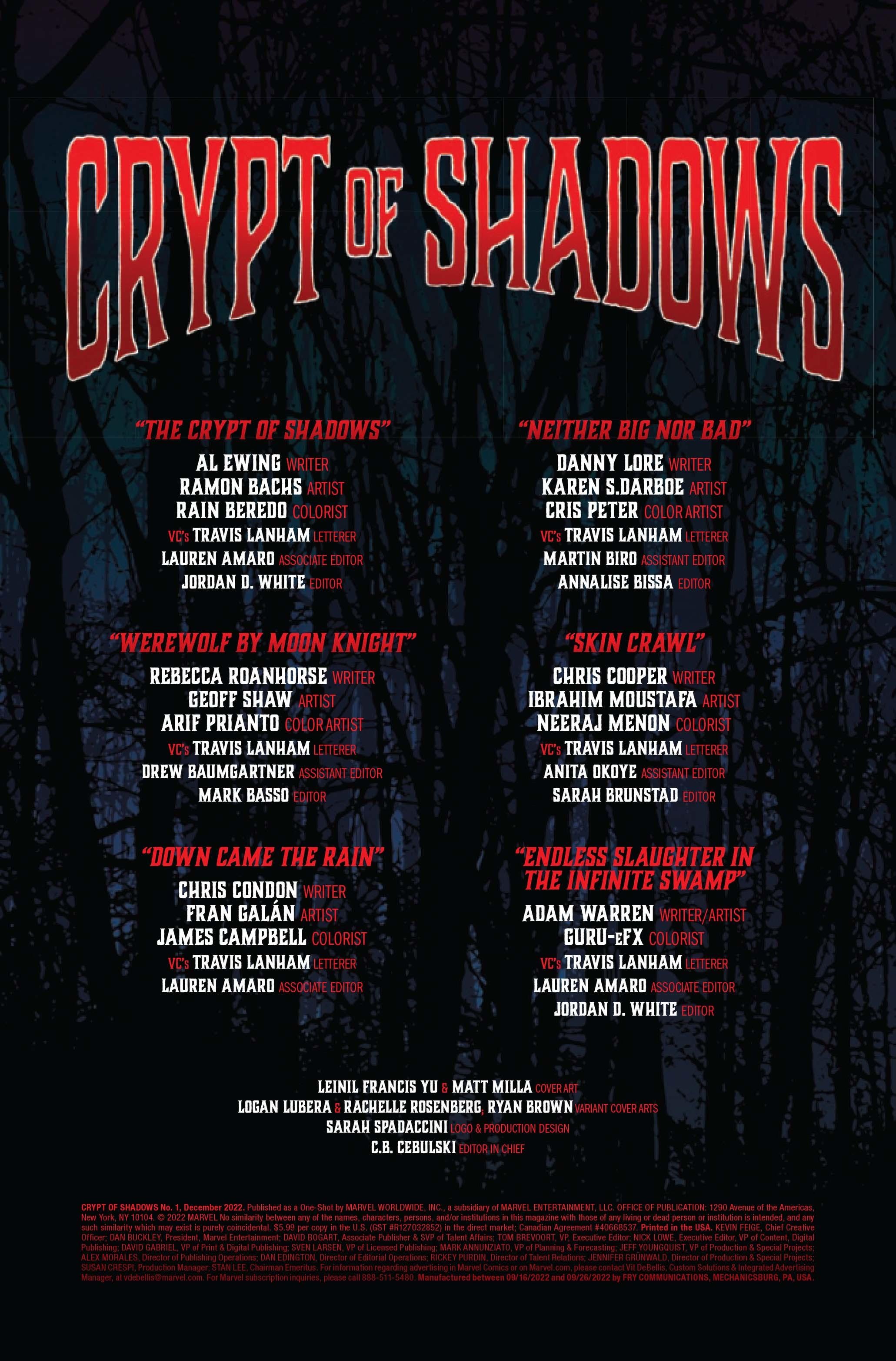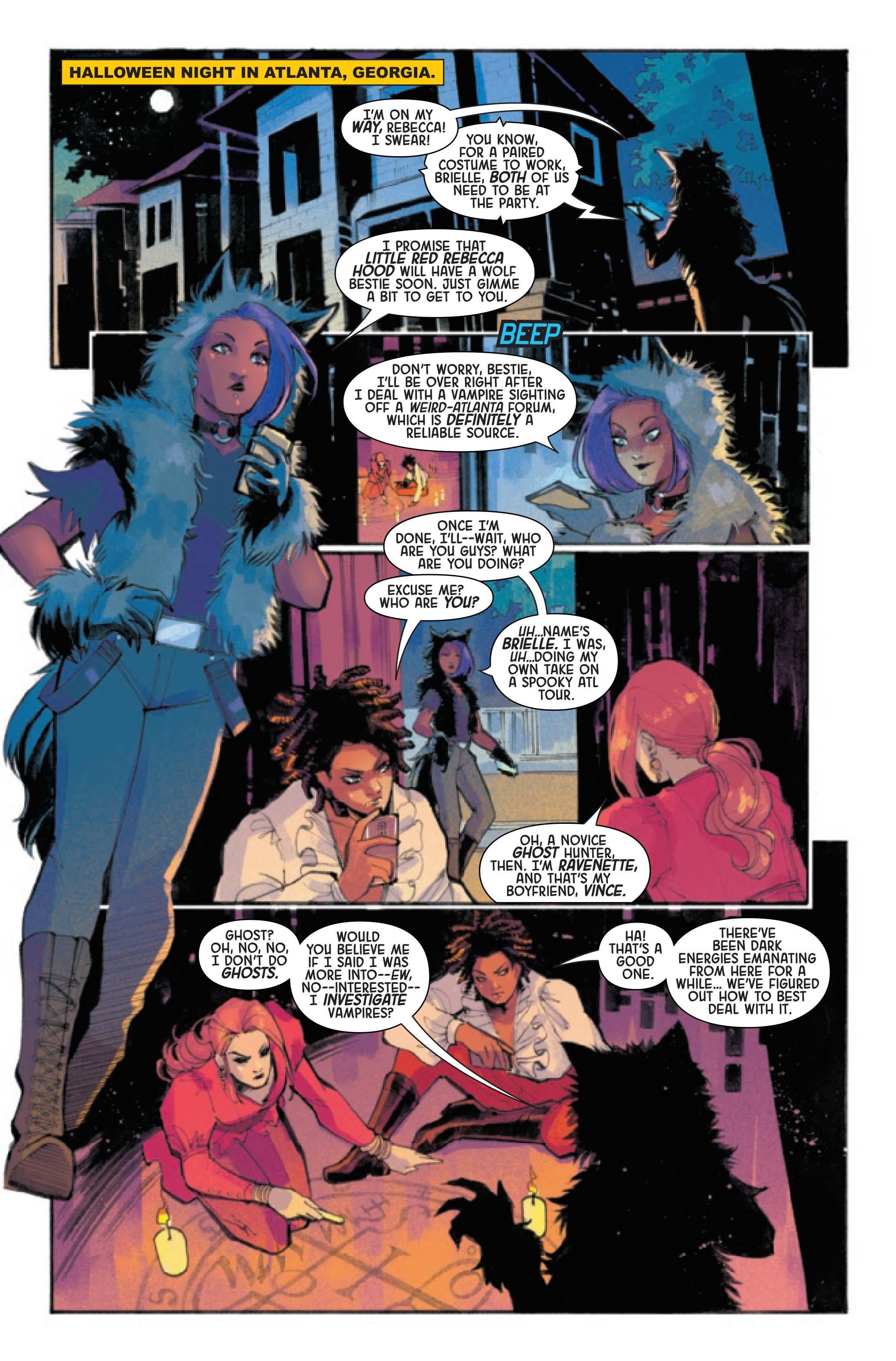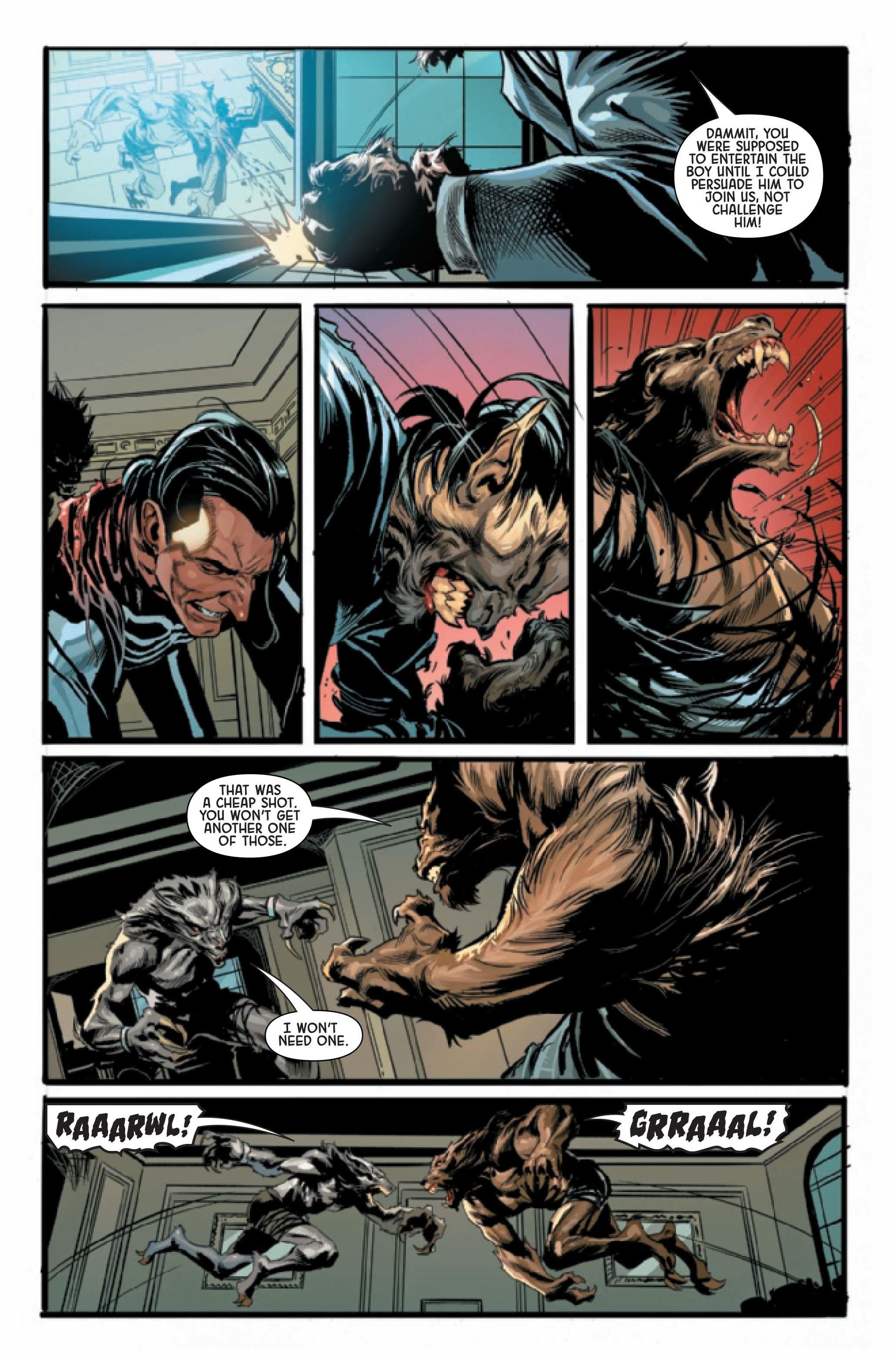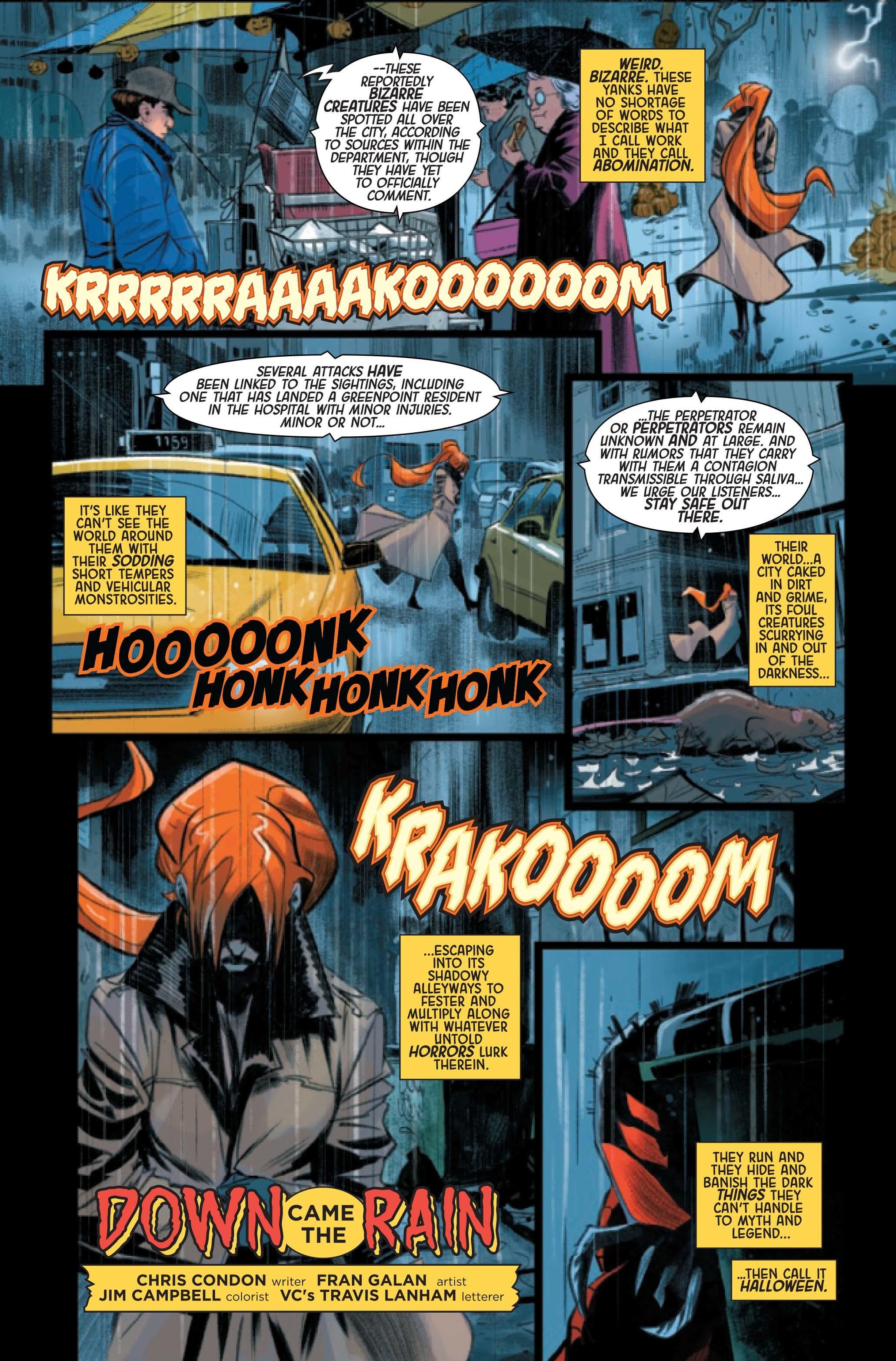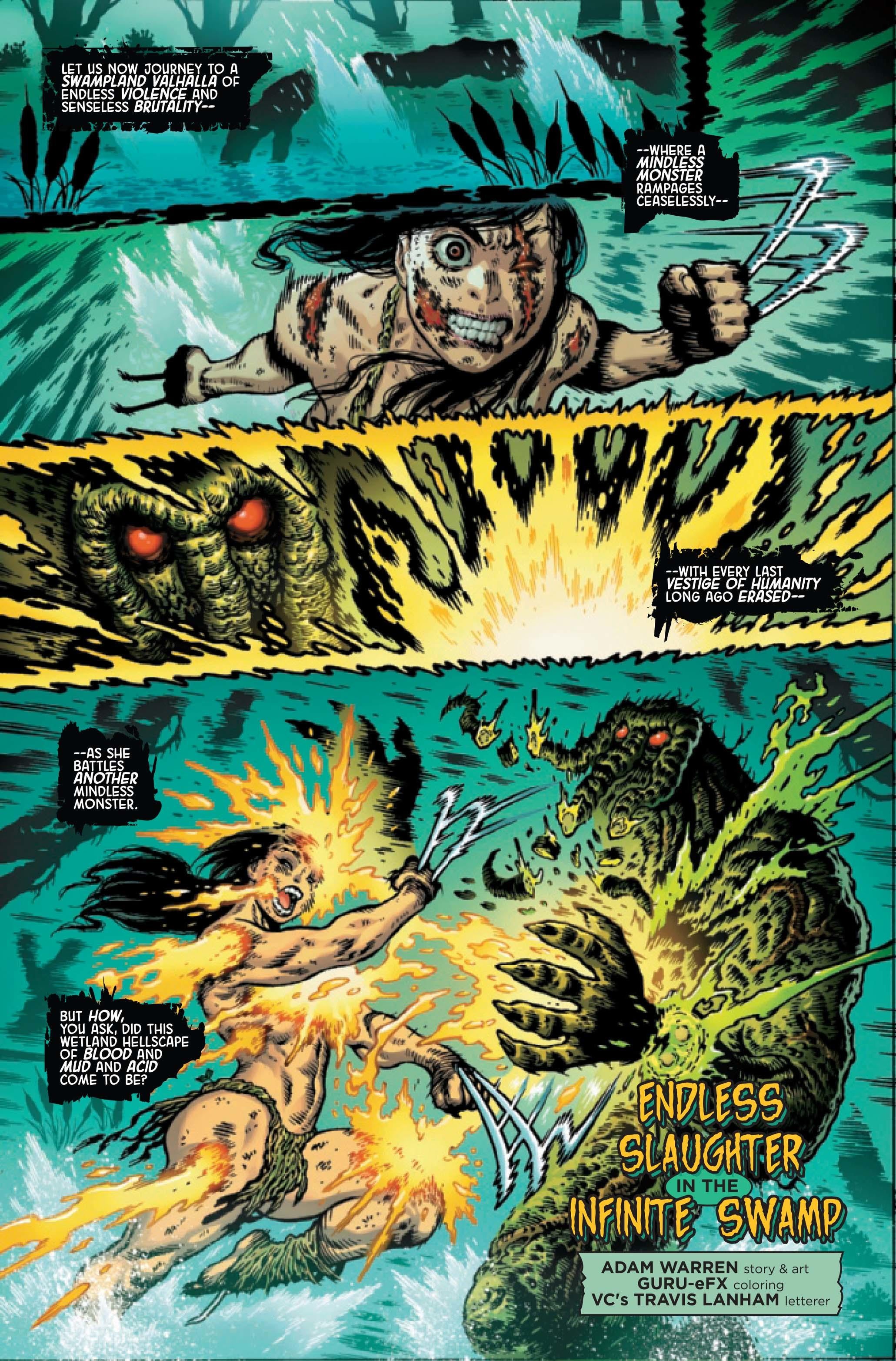 The comic–due to hit comic book shops tomorrow, Oct. 19–gathers together a good cross-section of Marvel's supernatural heroes (and anti-heroes)–including Moon Knight, Man-Thing, Laura Kinney's Wolverine, Elsa Bloodstone, Blade's daughter Bloodline and Morbius.
The 56-page book–a collection of short tales that harkens back to Marvel's Crypt of Shadows anthology series of the 1970s–spotlights the scripting talents of Chris Cooper, Al Ewing, Danny Lore, Rebecca Roanhorse and Adam Warren and the artistic creations of  Karen S. Darboe, Geoff Shaw, Warren and more.
Crypt of Shadows No. 1–as explained by Marvel–shows that "every once in a while, heroes venture into the darkness that lurks in the hidden corners of the world," according to the book's description. That's where "the creatures, the monsters, the vampires lurk. These are tales of fangs, claws and stalking swamp creatures that celebrate All Hallow's Eve."
Keep reading Horror News Network for the latest from the Marvel Comics horror line.