Super-heroes make scary zombies.
Marvel Zombies: Black, White & Blood–the latest four-issue series in the Marvel horror anthology–will hit shelves just in time for Halloween. Check out the graphic cover for the first issue on this page.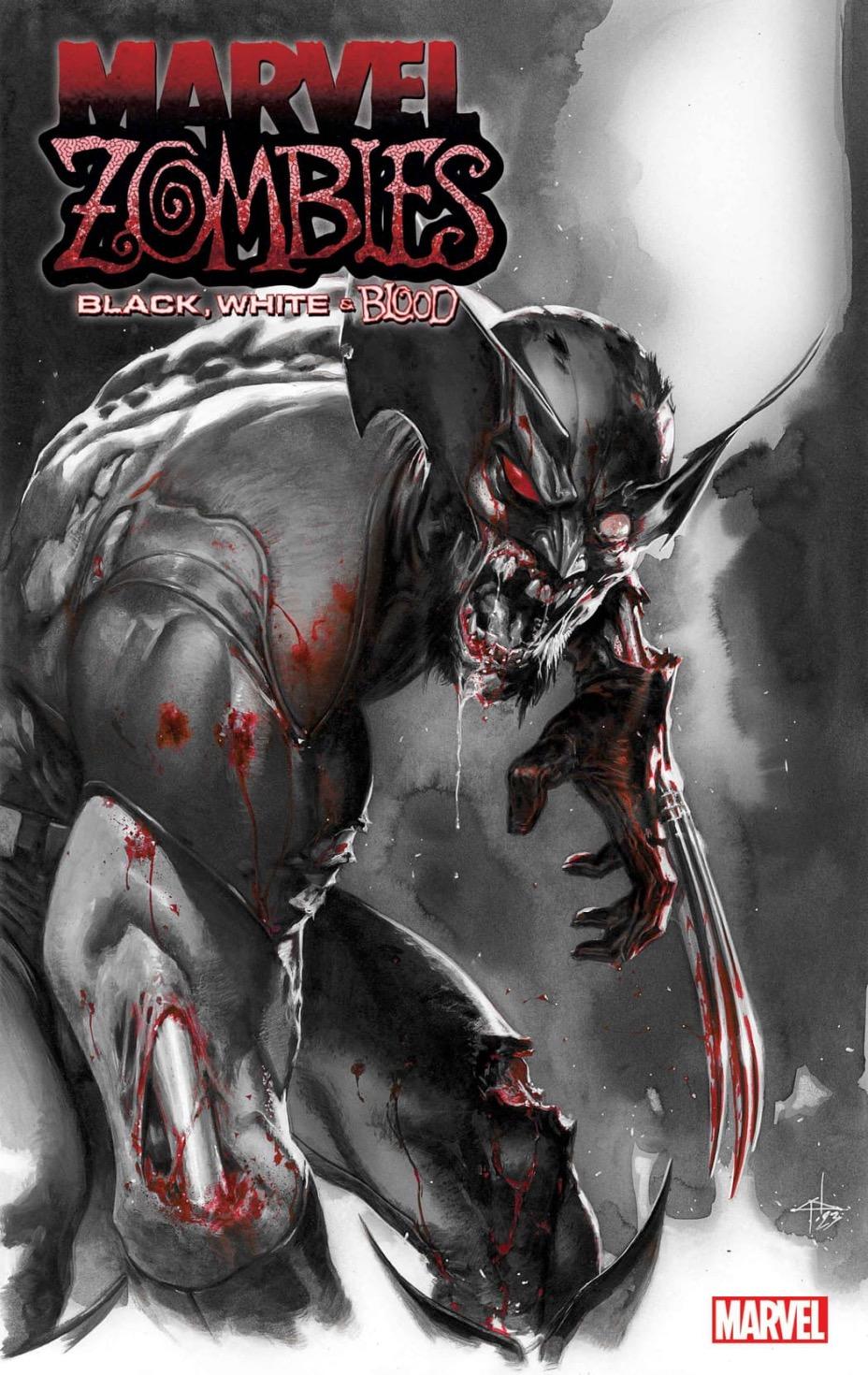 The series–which begins Oct. 25–spotlights zombie versions of Spider-Man, Wolverine, Daredevil, Moon Knight and more Marvel characters. The comics–as described–will offer "gloriously gory" adventures, with Marvel heroes and villains being transformed into "flesh-eating monstrosities."
The premiere issue of the series is written by Garth Ennis, Alex Segura and Ashley Allen and illustrated by Rachael Stott, Javi Fernandez and Justin Mason. The cover is rendered by Gabrielle Dell'otto.
In this first book, the zombie Daredevil has committed "unspeakable sins–and now it's time for an old accomplice to put him out of his misery." Also, Spider-Man has to face "fiendish versions of his loved ones," and Moon Knight discovers how Khonshu "intervenes during apocalyptic times to protect his loyal avatar, Marc Spector."
Keep reading Horror News Network for any further updates on Marvel Zombies: Black, White & Blood.