This spooky season will have scares and super-heroes.
Marvel Comics continues to dive into the horror genre with a new one-shot book–Crypt of Shadows No. 1–that's slated for comic book shops Oct. 18. Check out the stunning cover by Leinil Francis Yu on this page.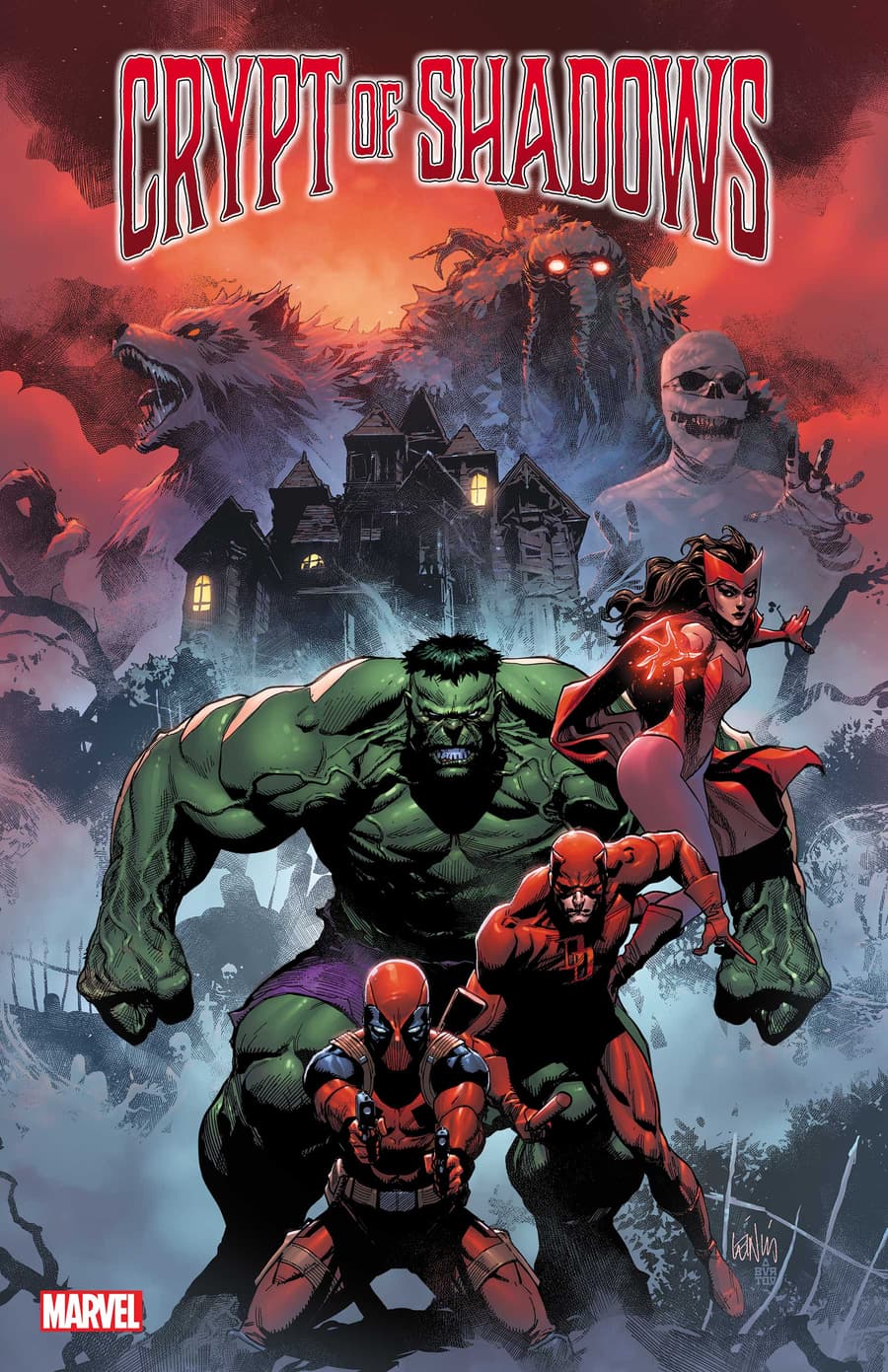 The issue–written by Al Ewing, Steve Orlando, Sarah Gailey, Cavan Scott and Declan Shalvey and illustrated by Paul Davidson, Paul Azaceta, Eder Messias, Devmalya Pramanik and Alex Lins–will showcase Marvel heroes as they meet the creatures, monsters and ghouls of the Marvel Universe.
The book's line-up includes Victor Strange, younger brother of Master of the Mystic Arts Doctor Strange; Deadpool meeting the Living Mummy; the Scarlet Witch battling the Bricklayer; Werewolf by Night meeting the Hulk' and Daredevil teaming up with the Man-Thing.
Keep reading Horror News Network for any updates on Marvel's Crypt of Shadows comic.