They're back…they're ugly…and they're ticked off.
The new 20th Century Studios comic book imprint at Marvel unveils Alien No. 1 Wednesday, April 26, and a preview of the interior artwork for the book can be seen on this page–courtesy of comicbook.com.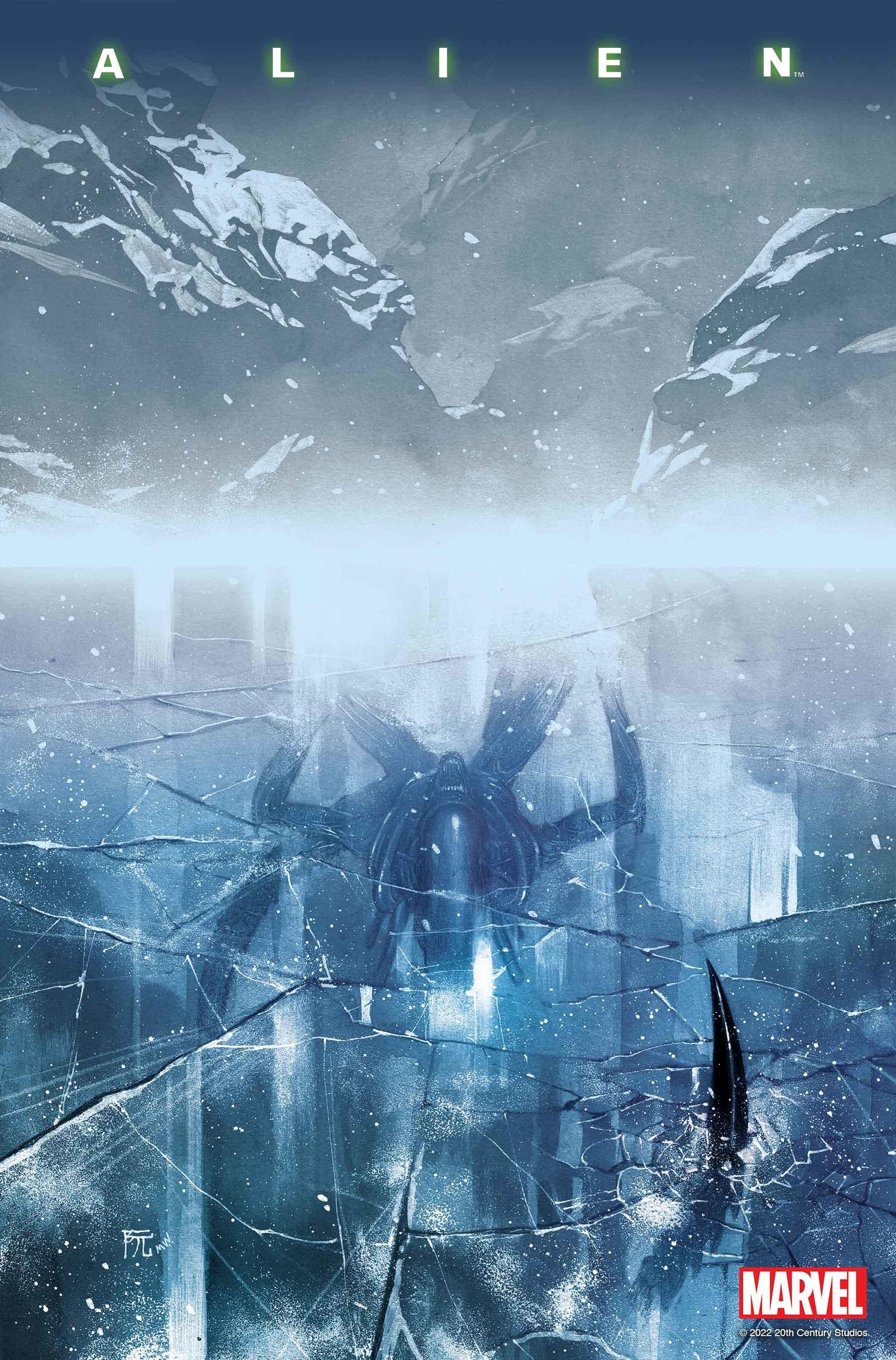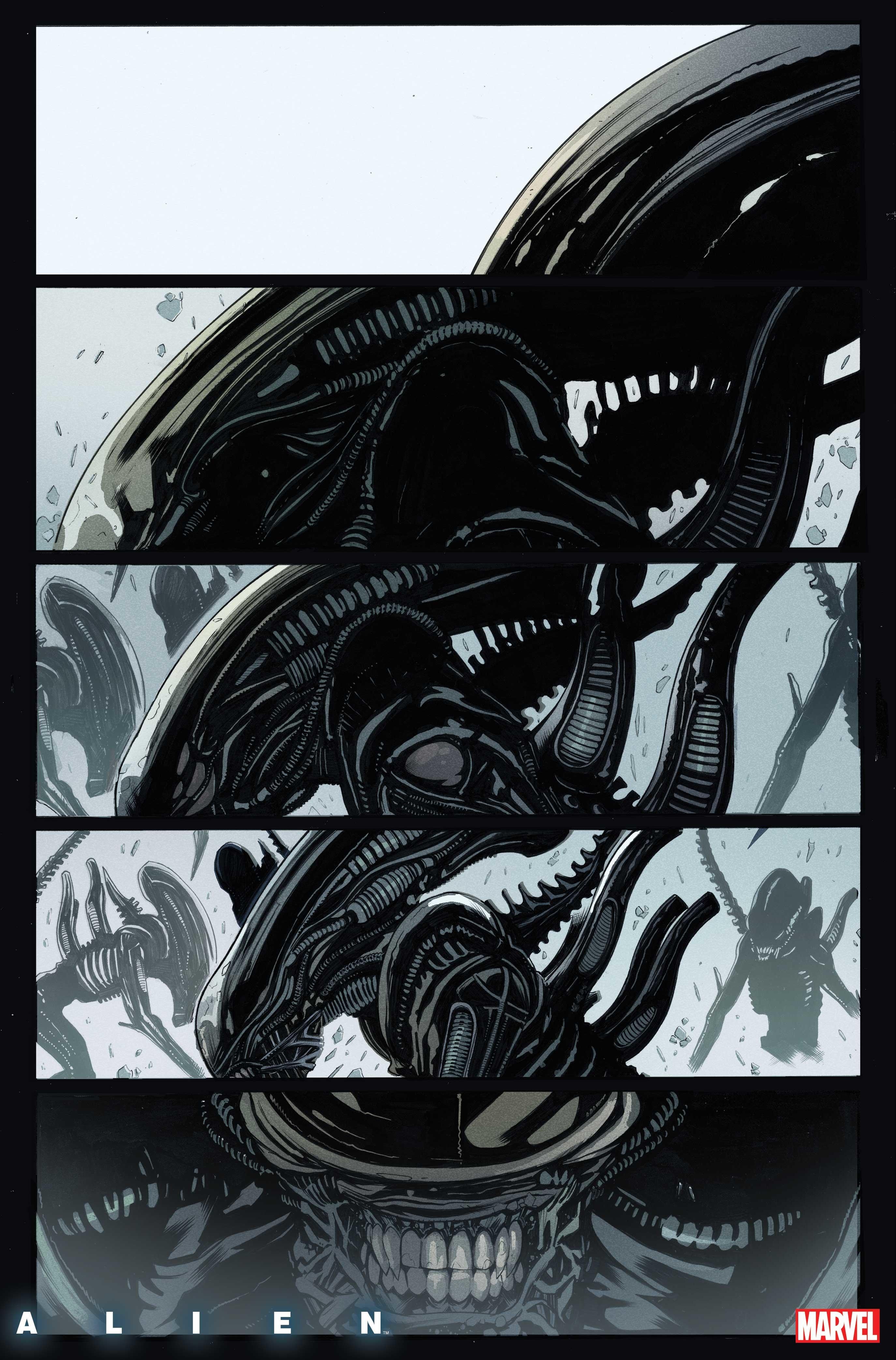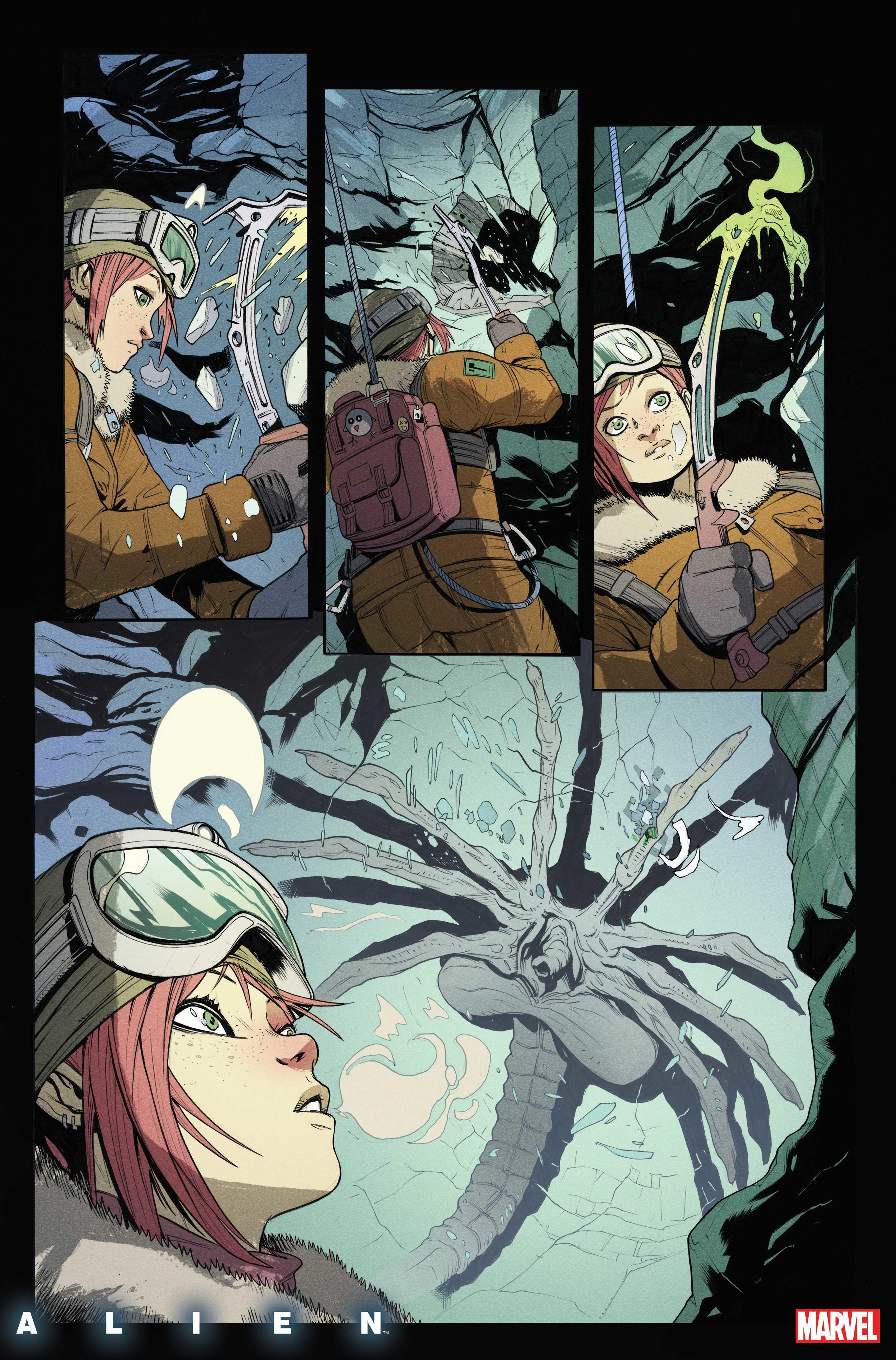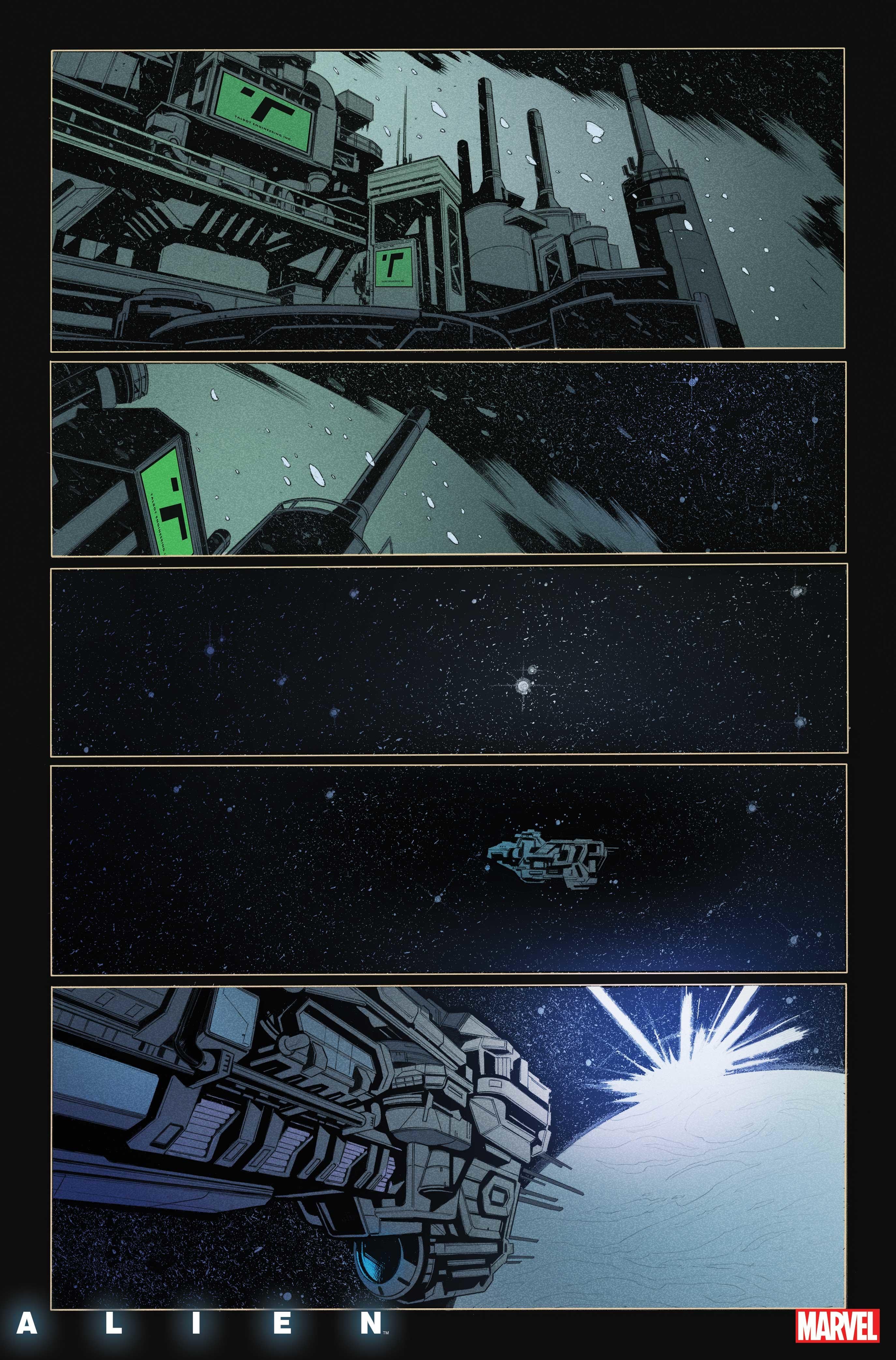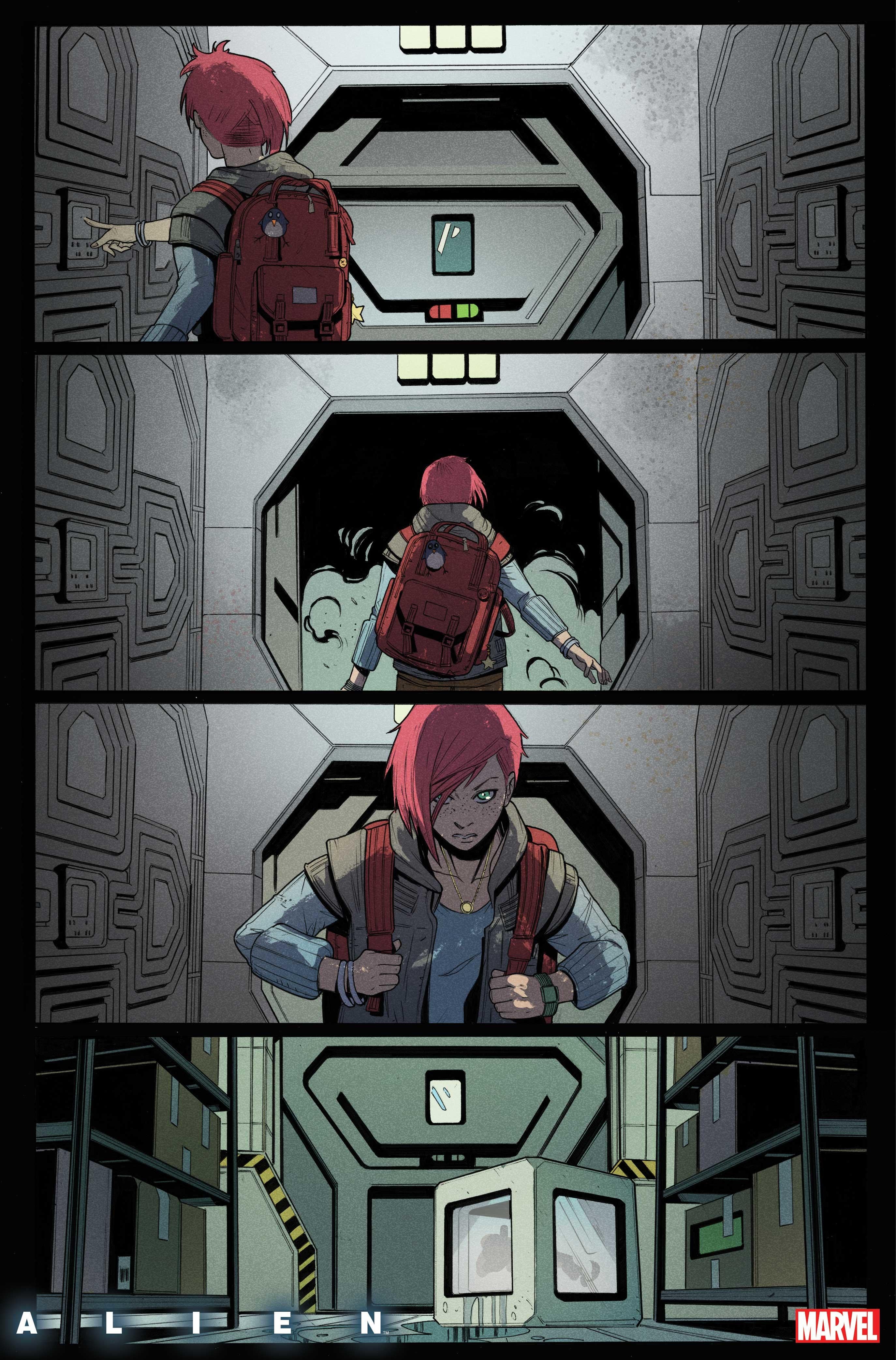 The new series–from the writer-artist team of Declan Shalvey and Andrea Broccardo (and cover artist Dike Ruan)–will start with a chapter titled Thaw. In the storyline, LV-426 becomes overrun with the alien species, and scientist Batya Zahn will do anything to get her family off the icy moon where they've been doing research on water conservation.
But, when they discover "an extraordinary organism buried in the ice, tensions ramp up. And when what's hidden in the snow comes forth during the thaw, no one will welcome this spring."
In discussing the series, Shalvey said it's "incredibly exciting to take on such a brilliant franchise. I feel like the themes from the films remain quite relevant to today. I hope to channel the mood and atmosphere of those films while doing something new, and Andrea has done an incredible job of putting the reader in that recognizable world."
Keep reading Horror News Network for the latest on this new Alien comic book series from Marvel.