Do Xenomorphs like the cold?
Marvel Comics will roll out its third series based on the horror-s/f classic Alien this spring, and the cover of the first issue–rendered by Dike Ruan–can be seen on this page.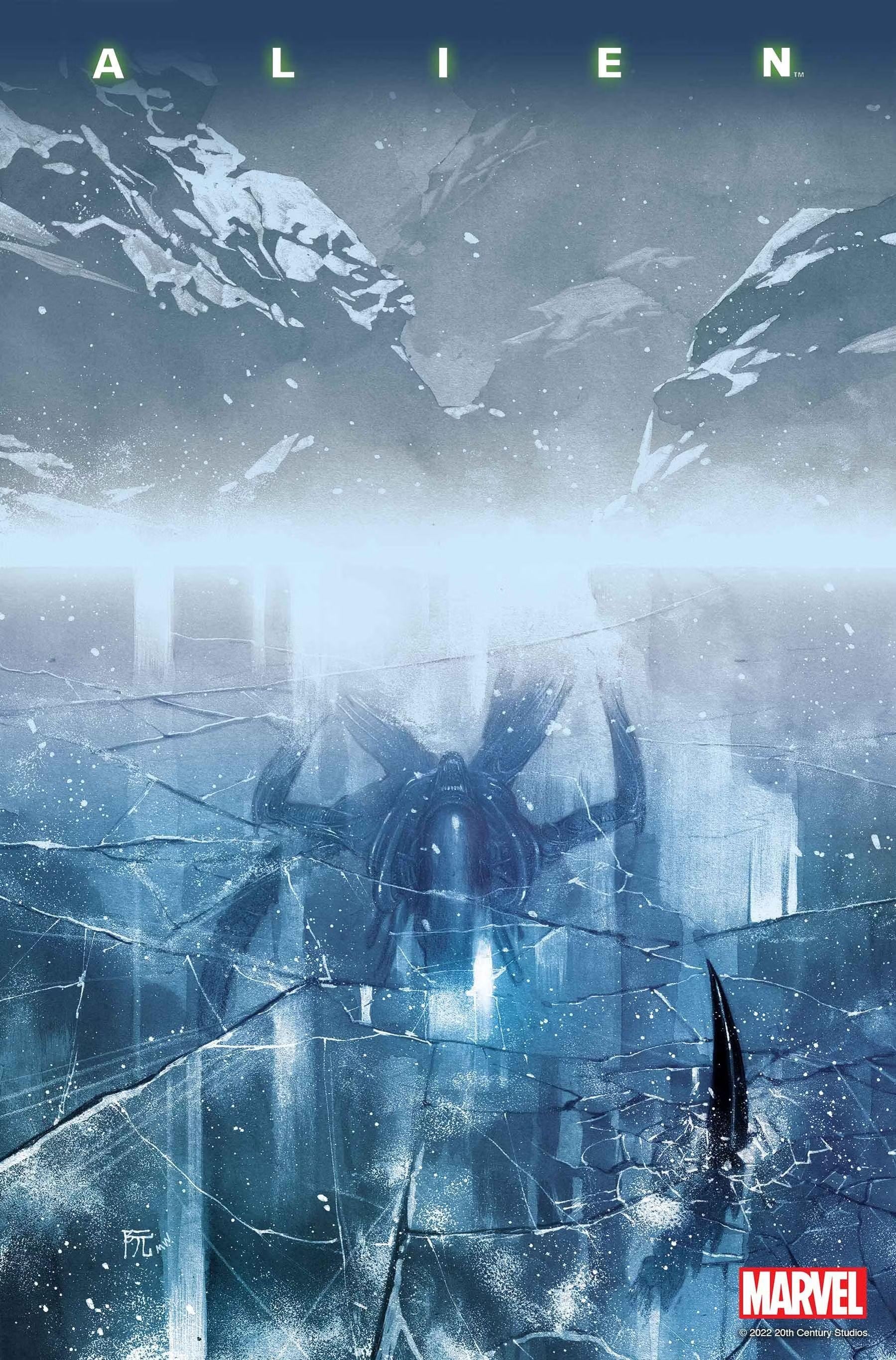 Marvel seems to be following a pattern of relaunching this series every year–ever since securing the license back in 2021–and this time around, writer Declan Shalvey and artist Andrea Broccardo take over the creative chores. The premiere 40-page issue of the new series will hit comic book shops sometime in April, with a price tag of $4.99.
The series will kick off a storyline that follows scientist Batya Zahn, who "will do just about anything to get her family off the icy moon where they've been conducting research on water conservation," according to the synopsis.
But this forgotten corner of the galaxy has a few surprises up its sleeve. When "an extraordinary organism is found buried in the ice, it doesn't take long for tensions to heat up. What's hidden in the snow comes forth in the thaw–and no one will be welcoming this spring."
Keep reading Horror News Network for the latest on this new Marvel Comics Alien series.