The terrifying world of Alien is about to be captured on the four-color page.
Marvel Comics will roll out Alien No. 1 this summer, and the House of Ideas promises the comic is "packed with thrilling revelations and fresh insights into the Alien mythos." Check out the dynamic cover from artist Bjorn Barends–courtesy of gamesradar.com–on this page.
The new series–based on the classic horror-s/f film franchise–is written by Phillip Kennedy Johnson and illustrated by Julius Ohta. Look for the premiere issue in your favorite comic book shop Aug. 10.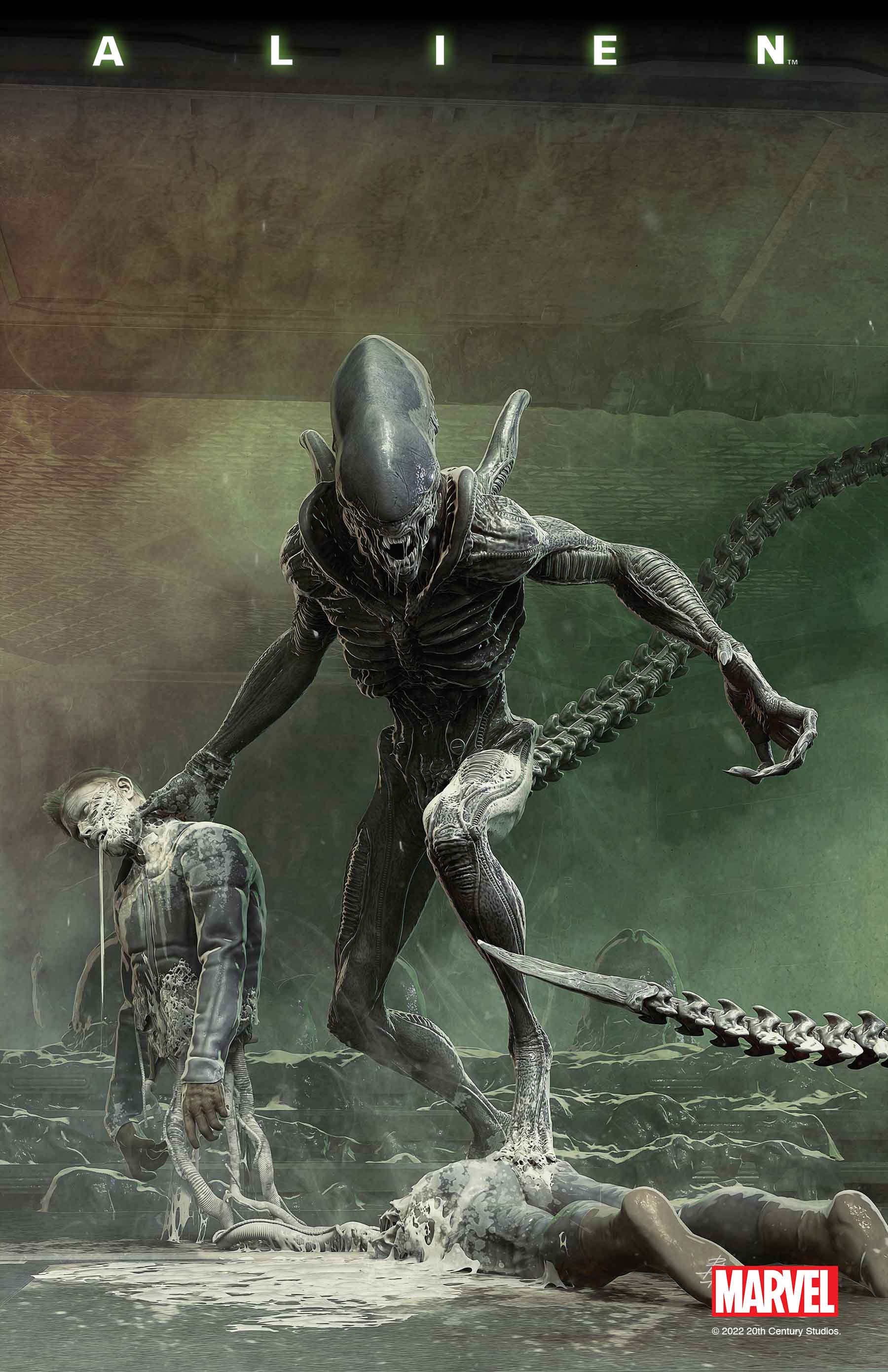 In the first issue, "a small colony of synths have settled in secret on a backwater moon," according to the official description. "When a company of U.S. soldiers come to them for help retrieving biotechnology on a hostile planet, the synths must decide whether the prospect of peace between man and machine is worth the risk of betrayal."
Johnson said this assignment is "a horror fanboy's dream come true. We got to tell exactly the story we wanted to tell–bringing horrific new species of Xenomorph to life, while also exploring the themes of family and corporate distrust that are such a crucial part of the films."
Ohta added that he was "determined to make this the best work of my life. I knew the tremendous responsibility that is to be part of this franchise."
Keep reading Horror News Network for the latest on this new Alien series from Marvel Comics.