Let the carnage begin.
In what promises to be a epic battle of apex hunters, Marvel Comics will present the premiere issue of Predator Vs. Wolverine this fall. Check out the dramatic cover on this page.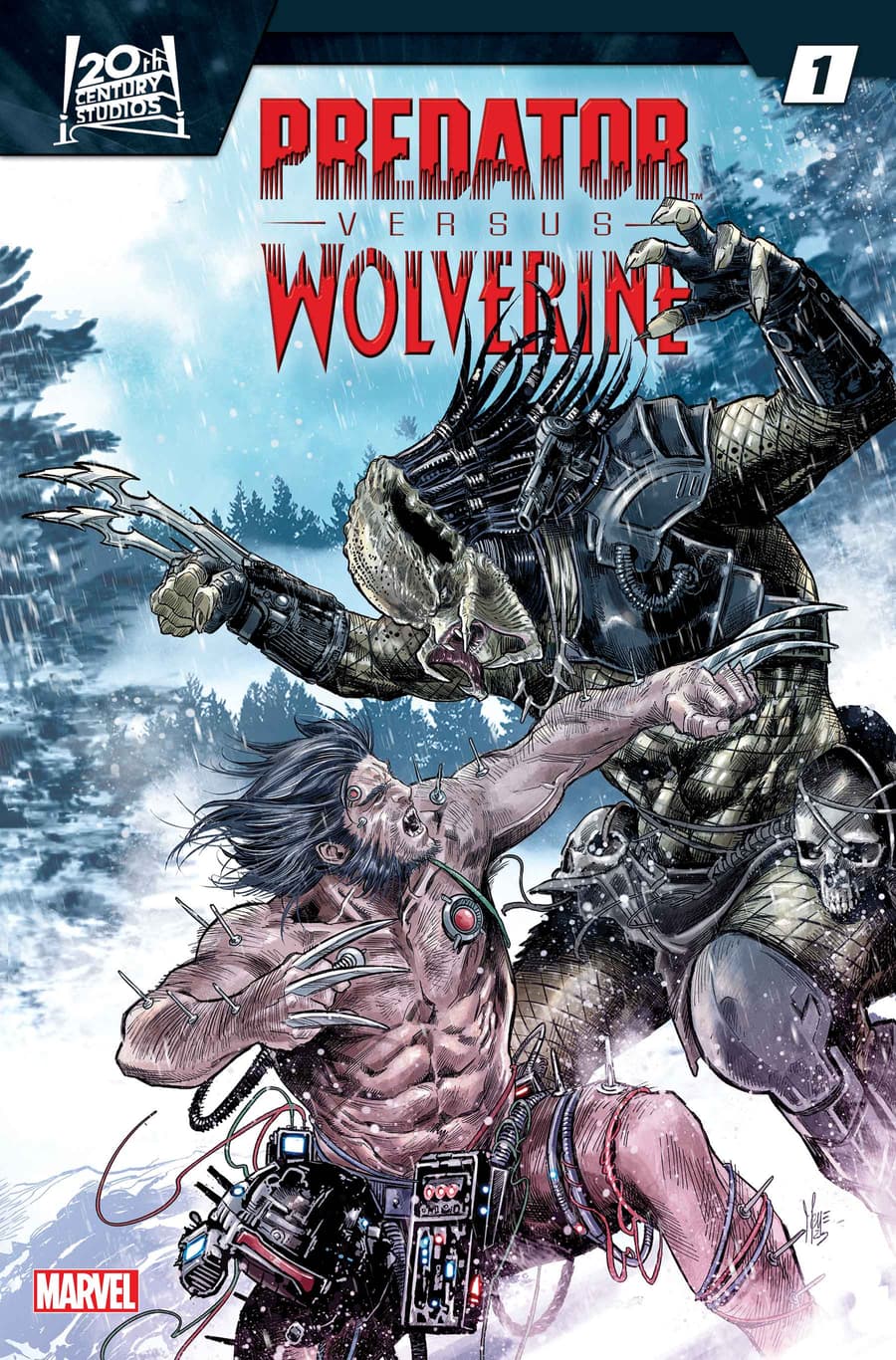 The four-issue limited series–debuting Sept. 20–comes courtesy of writer Benjamin Percy and artists Greg Land, Andrea Di Vito, Ken Lashley and Kei Zama. The comics "will reveal a bitter rivalry between the X-Men's Wolverine and a Yautja that has been stalking him since his earliest days," according to the description.
In discussing his attraction to this unique comics mash-up, Percy said, "I cannot say how many times I watched Predator or how many Wolverine comics I've read. Both mythologies are ingrained in me so deeply they might as well be strands of my DNA."
The hunt depicted in this series, Percy said, "will span decades, as both of these giants learn and harden and grow deadlier with time. Neither will have time to bleed, but you better make time to read, because I'm putting everything I've got into this event."
Keep reading Horror News Network for further updates om the Marvel line of horror comics.