Mortal enemies clash again.
Horror fans will have to wait until February 2025 to see the much-anticipated (and much-delayed) Blade reboot feature, but Marvel has stepped into he breach–bringing back a comics legend to script a new Blade one-shot book.
Veteran writer/editor Marv Wolfman–who created the Daywalker (along with artist Gene Colan) back in 1973–has now teamed with illustrator David Cutler to produce What If?…Dark: Tomb of Dracula No. 1.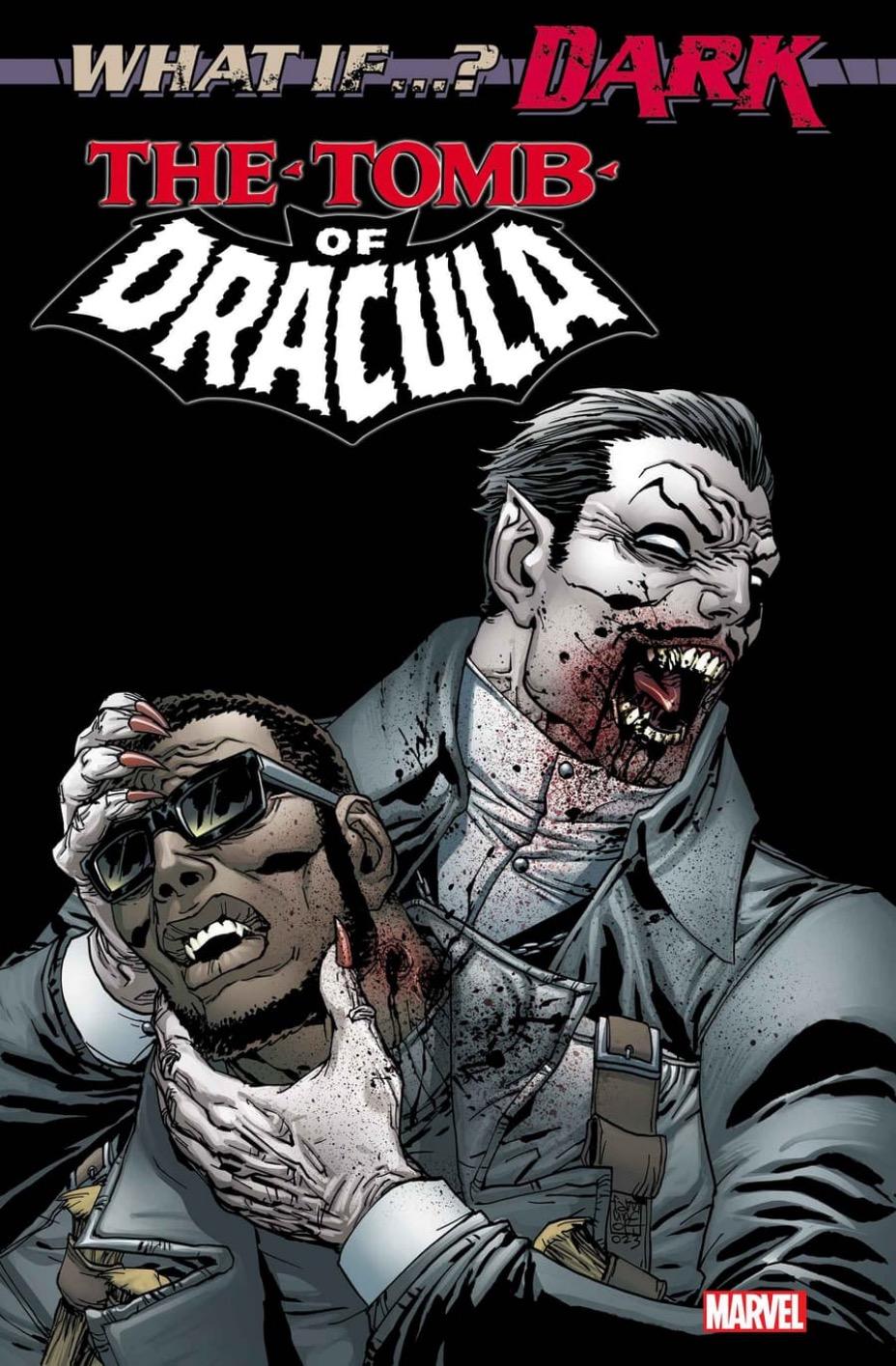 The comic–which asks the question "What if Dracula actually sank his fangs into Eric Brooks–cursing him with eternal bloodlust?"–hits comic book shops this November.
Looking back at the 50-year anniversary of the Blade character, Wolfman said in a statement that he remembered when then-Marvel editor Roy Thomas asked him to write The Tomb of Dracula. "It was my very first series for Marvel," Wolfman said, "and the book that would jump-start my career."
Wolfman added that it's "a real thrill now that 50 years ago, Marvel asked me to once again dive into that pool with this What If? story and bring back that great cast of characters that Gene Colan and I created so many years ago."
The Marvel Comics Blade character first appeared a half-century ago in the award-winning The Tomb of Dracula No. 10. The Daywalker's first solo story came in the black-and-white Vampire Tales No. 8 in 1974, in an 11-page tale from Wolfman and artist TonyDeZuniga.
Keep reading Horror News Network for all updates on Blade–both in comics and on the big screen.