Welcome to a new cult nightmare.
Malum (Latin for "evil")–a "bold and expanded reimagining" of 2014's Last Shift--will hit theaters at the end of the month, and a trailer and poster have now arrived. Check out the promos on this page.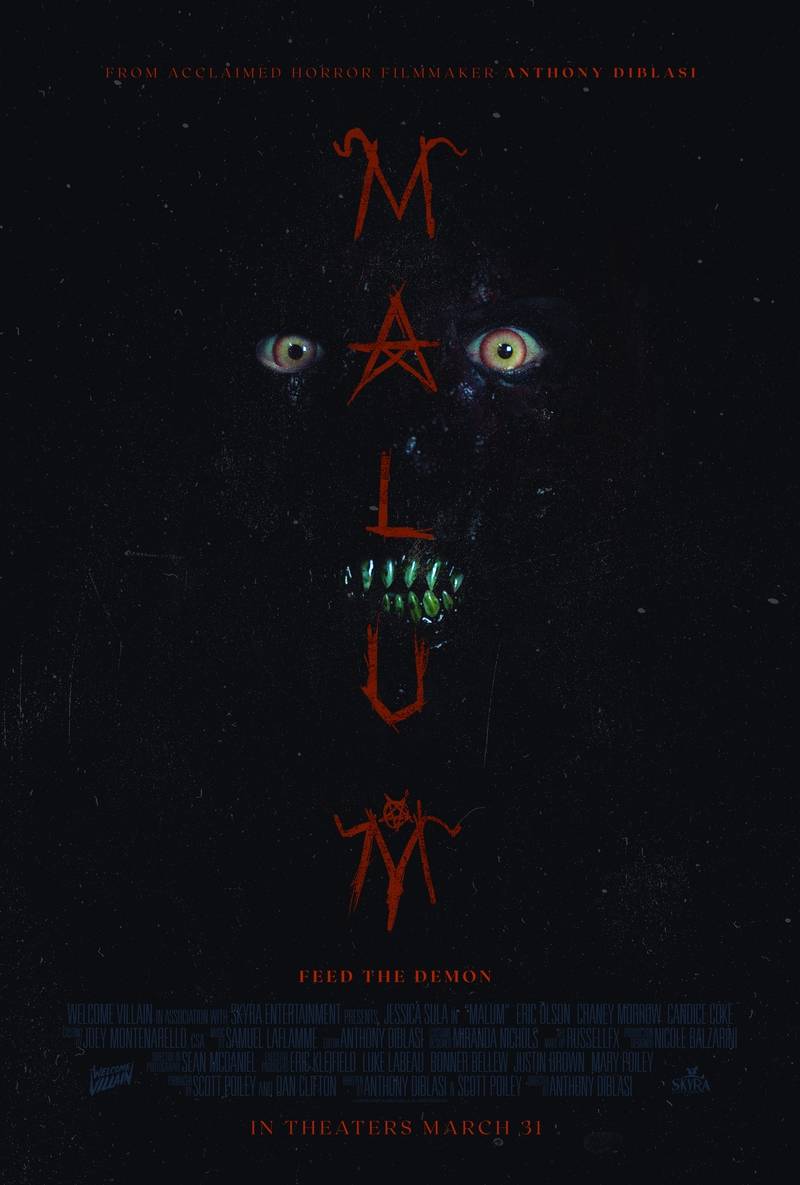 The rebooted horror pic–set for release March 31–is directed by Anthony DiBlasi from a screenplay he wrote with Scott Poiley, the filmmaking team responsible for Last Shift. The cast includes Jessica Sula, Eric Olson, Chaney Morrow and Candice Coke.
In Malum, police officer Jessica Loren (Sula) struggles to uncover "the mysterious circumstances surrounding her father's death," according to the synopsis, "when she is assigned to the last shift in a decommissioned police station where a vicious cult saw its demise years before."
Loren soon finds herself "barraged by terrifying paranormal events, and is taken on a journey during which she learns the shocking truth behind her family's entanglement with a demented cult leader."
Keep reading Horror News Network for any last-minute updates on Malum.