It was as inevitable as the next full moon.
With Moon Knight–Marvel's latest TV series–debuting this week on Disney+, could the collectibles be far behind? Given the show's unique lead character, action figures were a natural, and two such figures were teased this week. Check out the photos of the items–courtesy of comicbook.com–on this page.
Both Hasbro's Marvel Legends and Hot Toys are offering Moon Knight figures that will reportedly be available for preorder in the near future. And, in case you just can't wait, a Funko Pop figure and keychain are now available for preorders.
Very few details on the action figures have been revealed at this time–except for the striking images–but the Marvel Legends figure should be available from Entertainment Earth, with the Hot Toys figure being available from Sideshow Collectibles before much longer.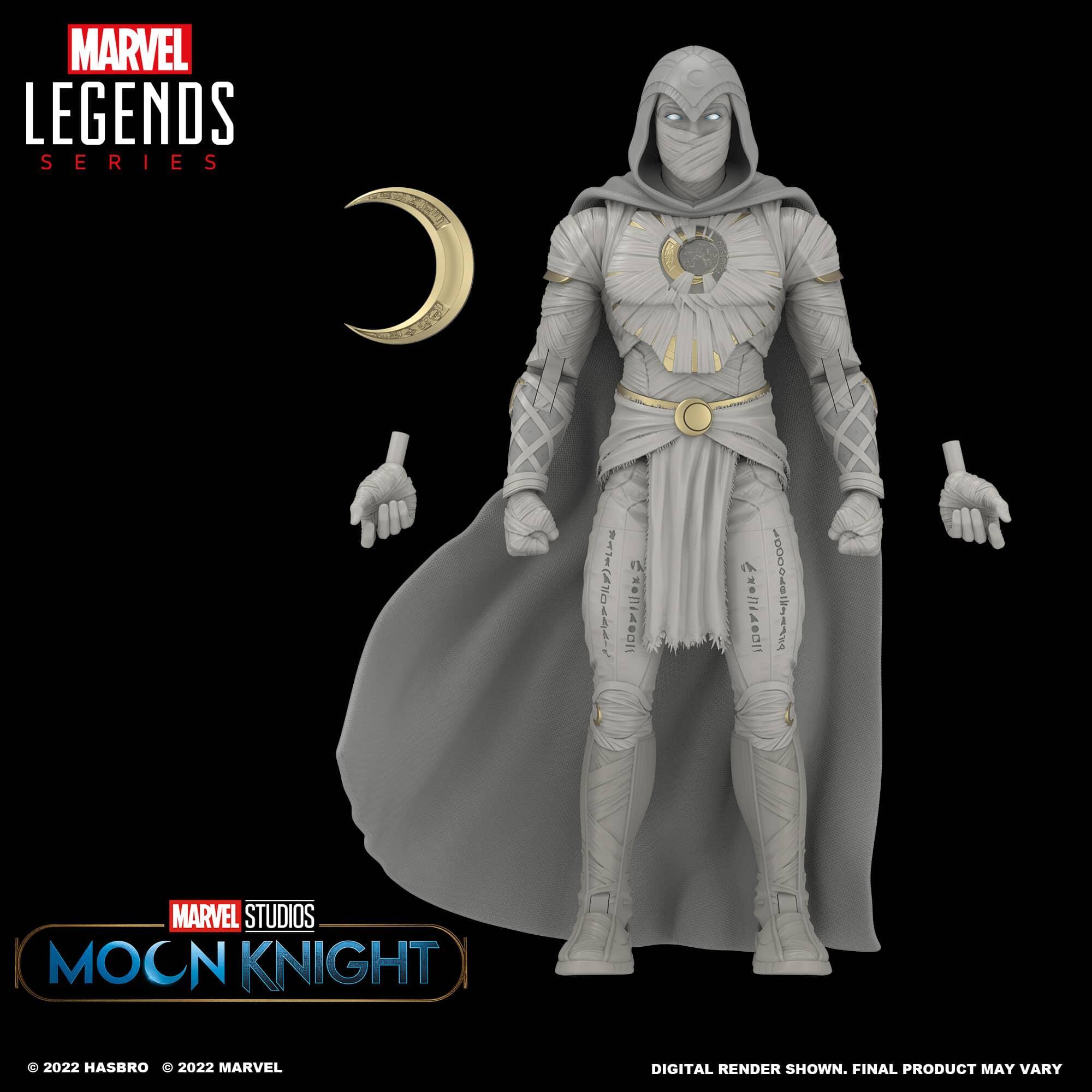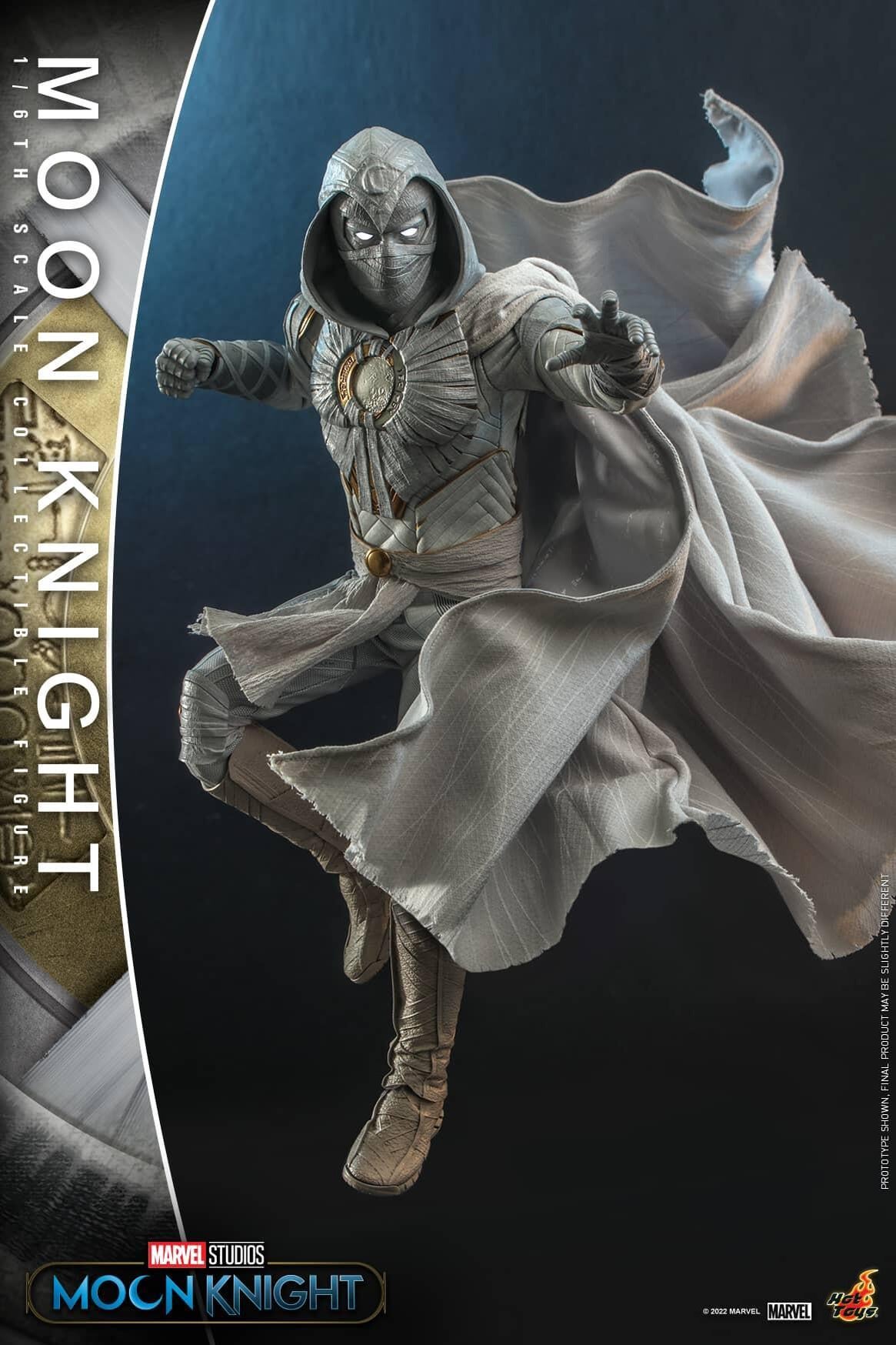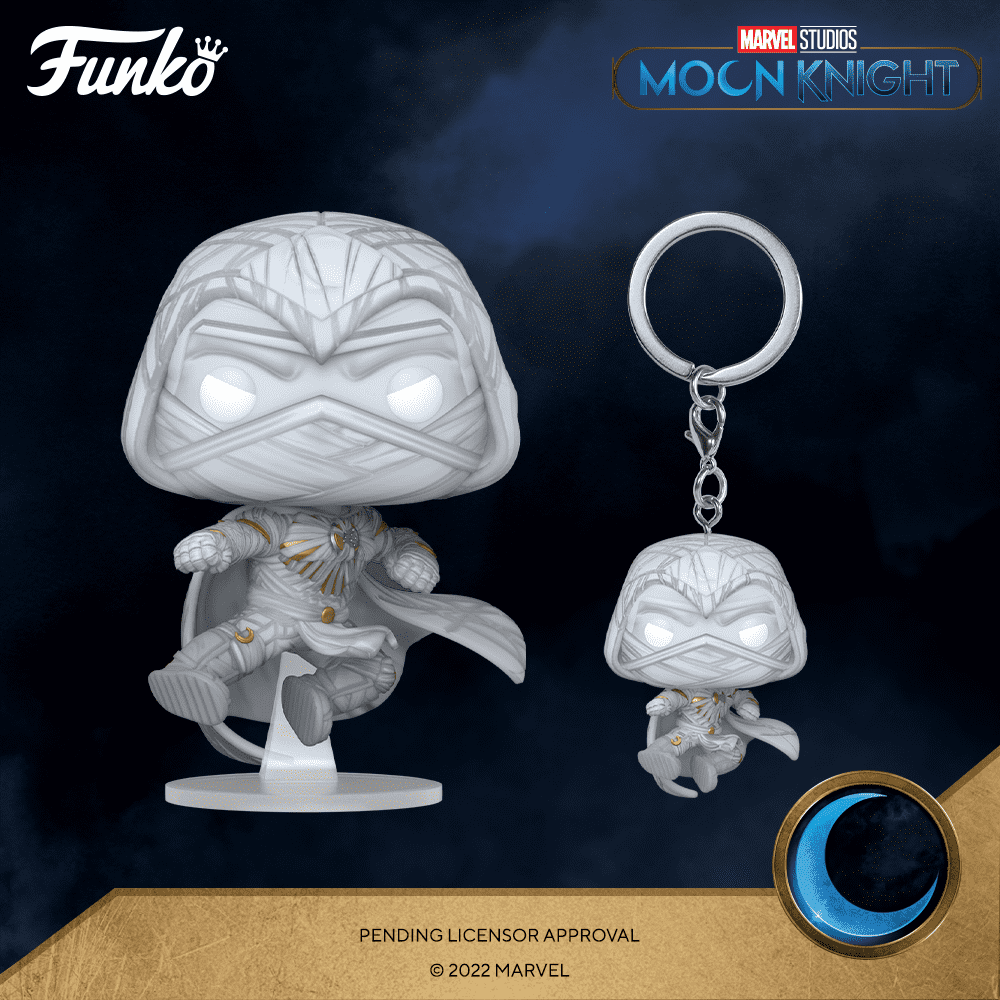 The Moon Knight six-episode series–Episode 1 is now streaming on Disney+–has been generally well-received by fans and critics (check out the Horror News Network review of the premiere episode here), and it would surprise no one to see even more collectibles pop up soon.
The series–created and written by Jeremy Slater–follows Steven Grant, who is "plagued by blackouts and memories of another life," according to the logline. As it turns out, Grant suffers from dissociative identity disorder and actually shares his body with a mercenary named Marc Spector.
And, as fate would have it, Grant's (and Spector's) enemies coverage upon them, and he must "navigate his complex identities while thrust into a deadly mystery among the powerful gods of Egypt."
The show stars Oscar Isaac in the titular role, Ethan Hawke as the villainous Arthur Harrow, May Calamawy as Layla El-Faouly and Gaspard Ulliel as Anton Mogart (aka Midnight Man).
The Marvel Comics Moon Knight character–created by writer Doug Moench and artist Don Perlin–made his first appearance in Marvel Spotlight No. 32 way back in 1975.
Keep reading Horror News Network for the latest on horror collectibles and on the Moon Knight series on Disney+.