Dinos really shouldn't snack between meals.
Iron Studios will roll out a new dramatic T-Rex statue and diorama later this year–one that depicts the iconic scene in 1993's Jurassic Park when crooked lawyer Donald Gennaro comes to his gruesome end. Check out the photos–courtesy of Iron Studios–on this page.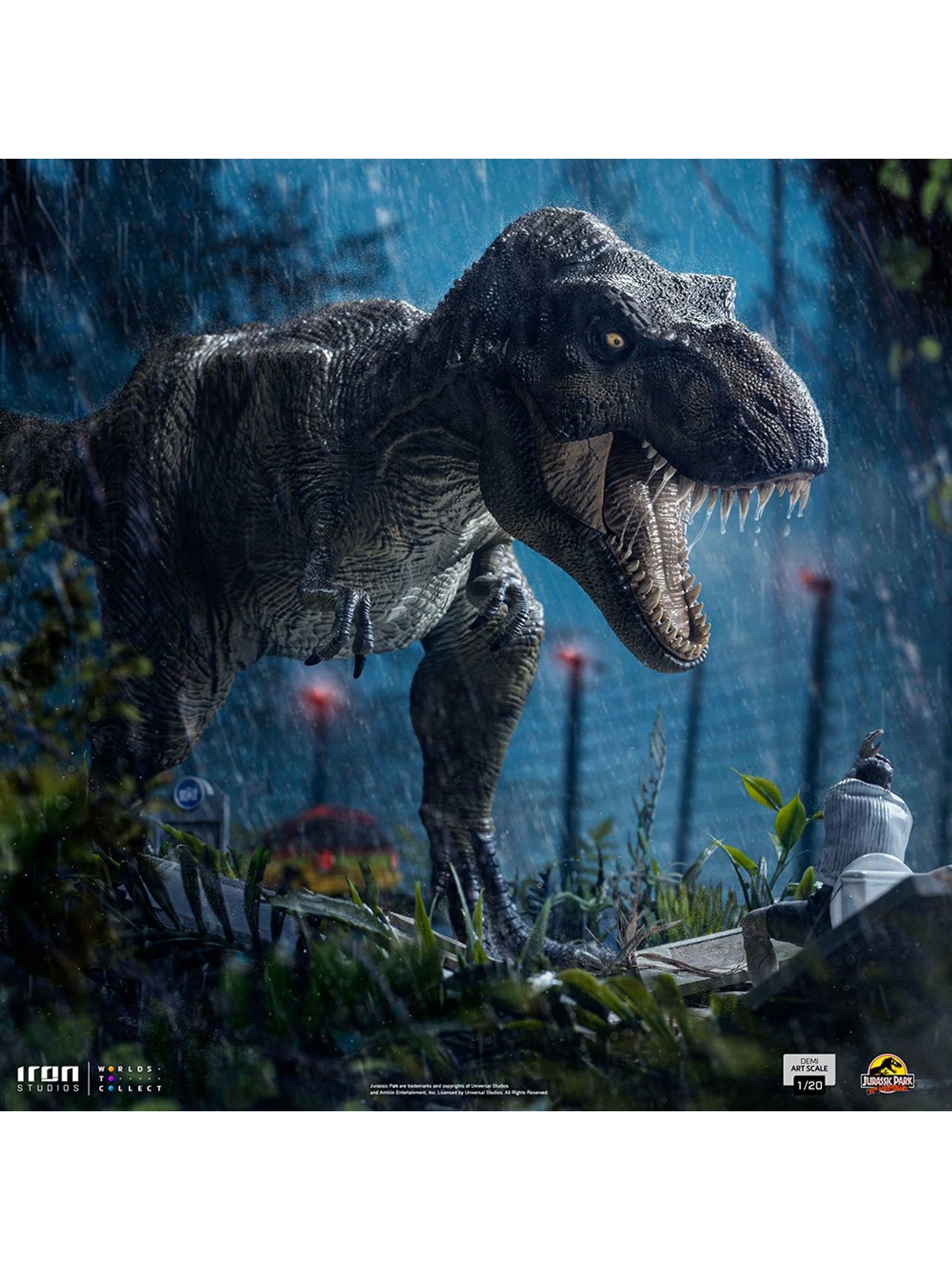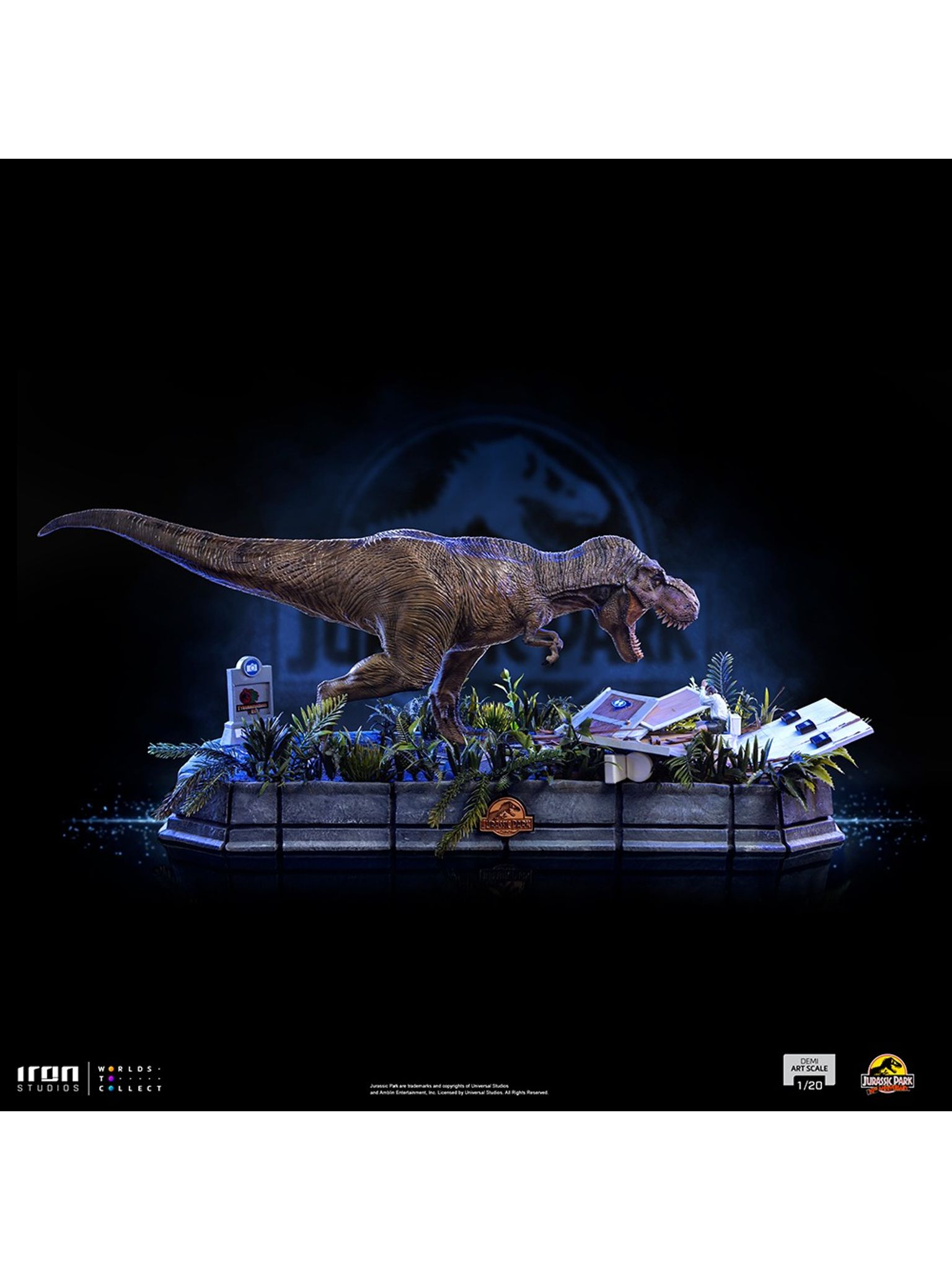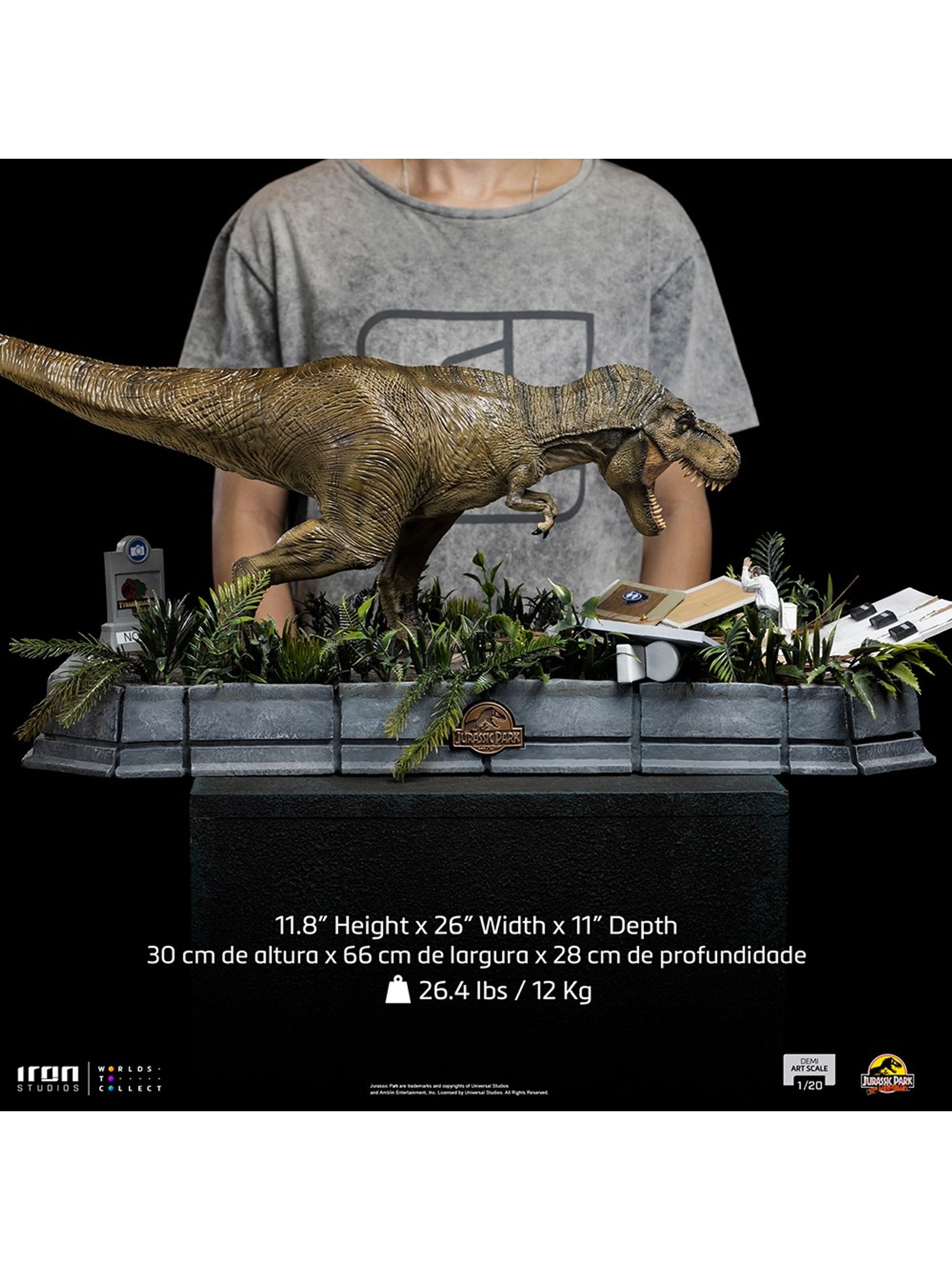 The collectible–measuring 26 inches long, 12 inches tall and 11 inches deep–is scheduled for release in the third quarter of this year. But horror fans better start saving up now–this prehistoric delight won't come cheap. Be prepared to drop a cool $1,000 for this grand addition to your shelf.
Jurassic Park–directed by Stephen Spielberg from a screenplay by original novelist Michael Crichton and David Koepp–stars Sam Neill, Laura Dern, Jeff Goldblum and David Attenborough. The first entry in the classic film franchise, the blockbuster is set on the island of Isla Nublar, where wealthy businessman John Hammond and a team of scientists have created a park populated by dinosaurs.
Keep reading Horror News Network for the latest in horror collectibles.