The interview date is set. Don't be late.
The highly anticipated Interview with the Vampire–the small-screen adaptation of the 1976 Anne Rice horror classic–finally has its debut date on AMC and AMC+. Check out the new key art that dramatically makes the announcement–courtesy of comicbook.com–on this page.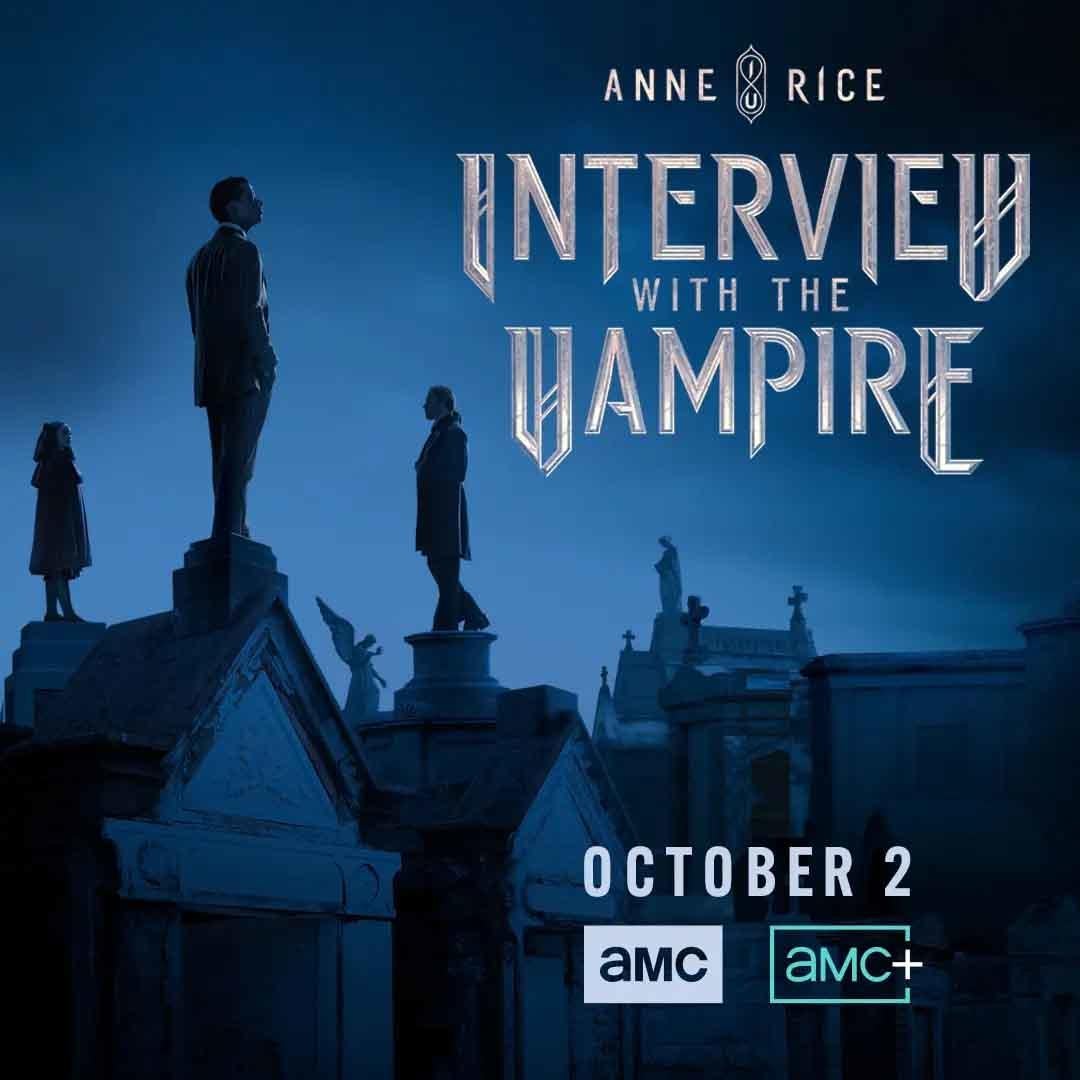 The artwork shows the three main characters in the vampire tale–Lestat, Louis and Claudia, perched atop crypts–and displays the Oct. 2 date for the coming-out party. Halloween just got more interesting.
The eight-episode first season of the show–led by creator and showrunner Rolin Jones and director Alan Taylor–stars Sam Reid as Lestat, Jacob Anderson as Louis and Bailey Bass as Claudia, along with Assad Zaman, Christian Robinson, Kalyne Coleman and Eric Bogosian.
The plot has been kept under wraps, but reports have the storyline following the novel's main points–with perhaps a change in venue and time frame. According to executive producer Mark Johnson, the filmmakers want to "make sure the story and these characters sing for a modern audience."
The Rice bestseller was adapted before–in a 1994 feature film starring Tom Cruise and Brad Pitt. That film told of the vampiric adventures of Lestat and Louis, beginning with Louis' transformation into a vampire by Lestat back in 1791.
The first full trailer for the series reportedly will drop this weekend at the San Diego Comic Con, so keep reading Horror News Network for the latest on Interview with the Vampire on AMC.