Who's that knocking on my wall?
Cobweb–a new genre entry from Lionsgate–will land in theaters this summer, and the first image dropped this week. Check out the photo–courtesy of Collider–on this page.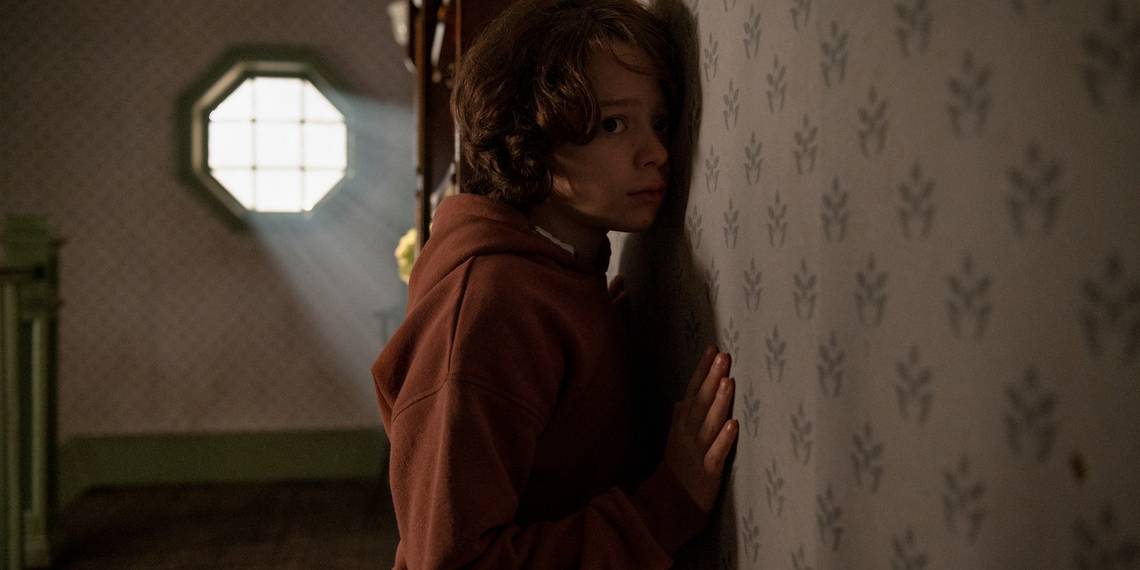 The horror pic–directed by Samuel Bodin (Netflix' Marianne) from a screenplay by Chris Thomas Devlin (last year's Texas Chainsaw Massacre)–is set for a theatrical release July 21. "This movie is our little poison candy," Bodin said. "Just twisted a touch."
In the film, eight-year-old Peter (Woody Norman) "is plagued by a mysterious, constant tap from inside his bedroom wall–a tapping his parents insist is in his imagination," according to the synopsis.
As Peter's fears intensify, he believes his parents (Lizzy Caplan and Antony Starr) could be hiding "a terrible, dangerous secret–and questions their trust. For a child, what could be more frightening than that?"
The feature–also starring Cleopatra Coleman (The Argument)–is produced by Roy Lee, Seth Rogen, Evan Goldberg, Jon Berg and James Weaver.
Keep reading Horror News Network for any further updates on Cobweb.