That's a lot of corpses.
It's been two decades since Rob Zombie's debut horror feature House of 1000 Corpses burst on the scene, and Lionsgate is marking the occasion with a special 20th Anniversary Blu-ray release.
The new Blu-ray edition–available April 11–will feature new packaging from artists Graham Humphreys and David Hartman, a 60-page photo book created by Zombie and six illustrated art cards by Hartman.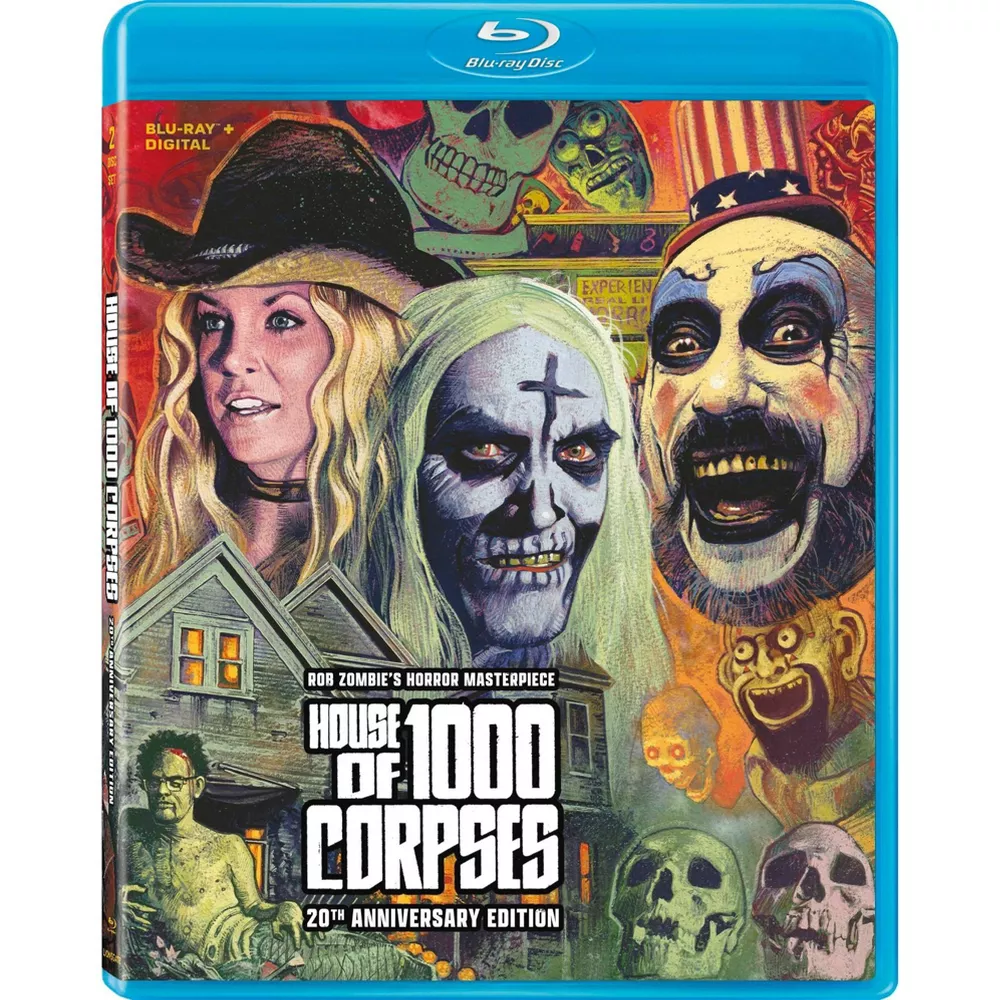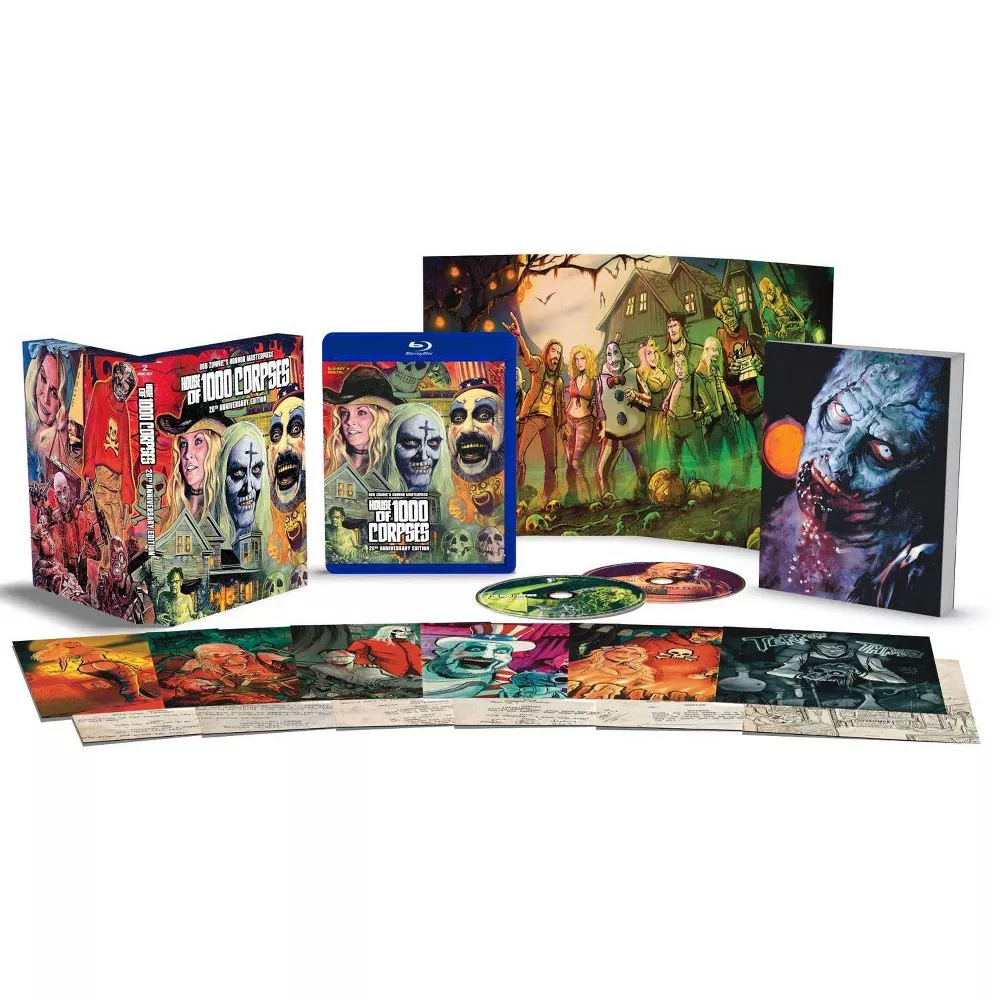 House of 1000 Corpses--written, directed and co-scored by Zombie–stars Sid Haig, Bill Moseley, Sheri Moon Zombie, Karen Black, Rainn Wilson and Chris Hardwick.
The 2003 film follows a group of teenagers (of course) who are kidnapped and tortured (naturally) by a psychotic family (is there any other kind?) on Halloween after traveling cross-country to write a book.
Zombie dreamed up the film while designing a haunted house attraction for Universal Studios Hollywood, where filming took place in 2000 on the studio back lots. Despite lukewarm reviews, the movie earned $16 million worldwide and spawned two sequels–The Devil's Rejects (2005) and 3 from Hell (2019).
Keep reading Horror News Network for the latest on future Rob Zombie projects.