You can cut the tension with a knife–literally.
Halloween Ends–the final (?) chapter in the classic horror franchise–will hit theaters and Peacock Oct. 14, but the ending may not yet be written in stone. While you wait, check out the latest image from the film–courtesy of Empire magazine–on this page.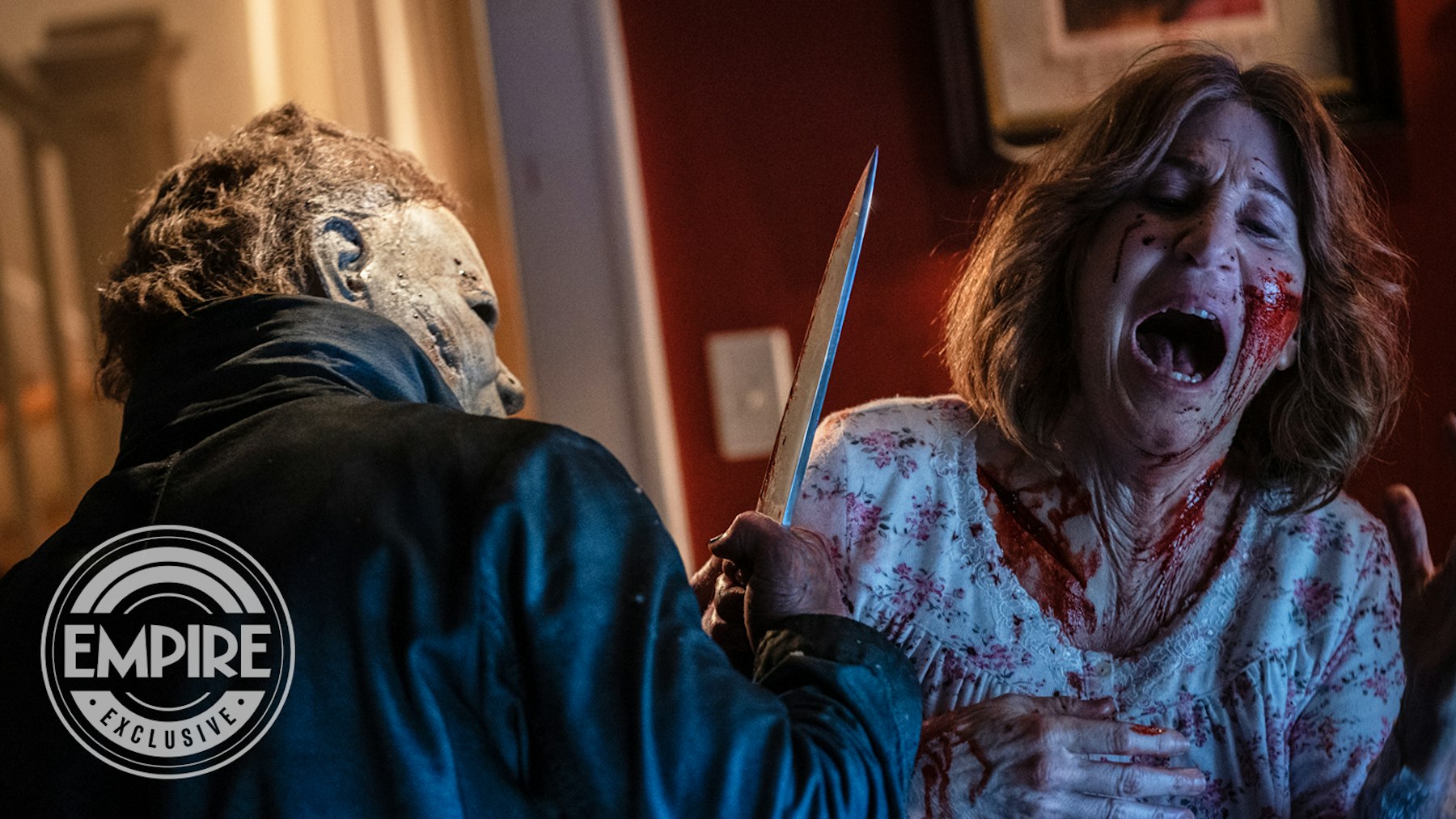 As for that climactic ending, director David Gordon Green told Empire it "changes every day. In theory," he added, "the picture is locked, but this morning, I called the editor and said, 'What if we do this one thing'. And I speak with John (Carpenter) and Jamie Lee Curtis regularly about it."
Green called the film "exciting, uncertain, satisfying and sad. I've enjoyed the ride, but it's probably time to get off. I think we're gonna go out with a bang. If our second film was free-for-all, violent chaos, this is a more intimate, atmospheric conclusion."
In Halloween Ends–helmed by Green from a screenplay he wrote with Danny McBride, Paul Brad Logan and Chris Bernier–Laurie Strode (Curtis) is living with her granddaughter Allyson (Andi Matichak) as she wraps up her memoir.
Michael Myers has apparently disappeared, and Laurie has decided to "liberate herself from fear and rage–and embrace life," according to the synopsis. But, when a young man, Corey Cunningham, (Rohan Campbell), "is accused of killing a boy he was babysitting, it ignites a cascade of violence and terror that forces Laurie to finally confront the evil she can't control–once and for all."
Halloween Ends also stars James Jude Courtney, Will Patton, Kyle Richards, Omar Dorsey, Michael O'Leary and Nick Castle.
Keep reading Horror News Network for the next update on Halloween Ends.