The Spirit of Vengeance is celebrating big time this summer.
Marvel Comics is publishing a special one-shot comic–Ghost Rider: Vengeance Forever No. 1–in August in recognition of the 50-year anniversary of the supernatural character. Check out the issue's eerie cover–courtesy of comicbook.com–on this page.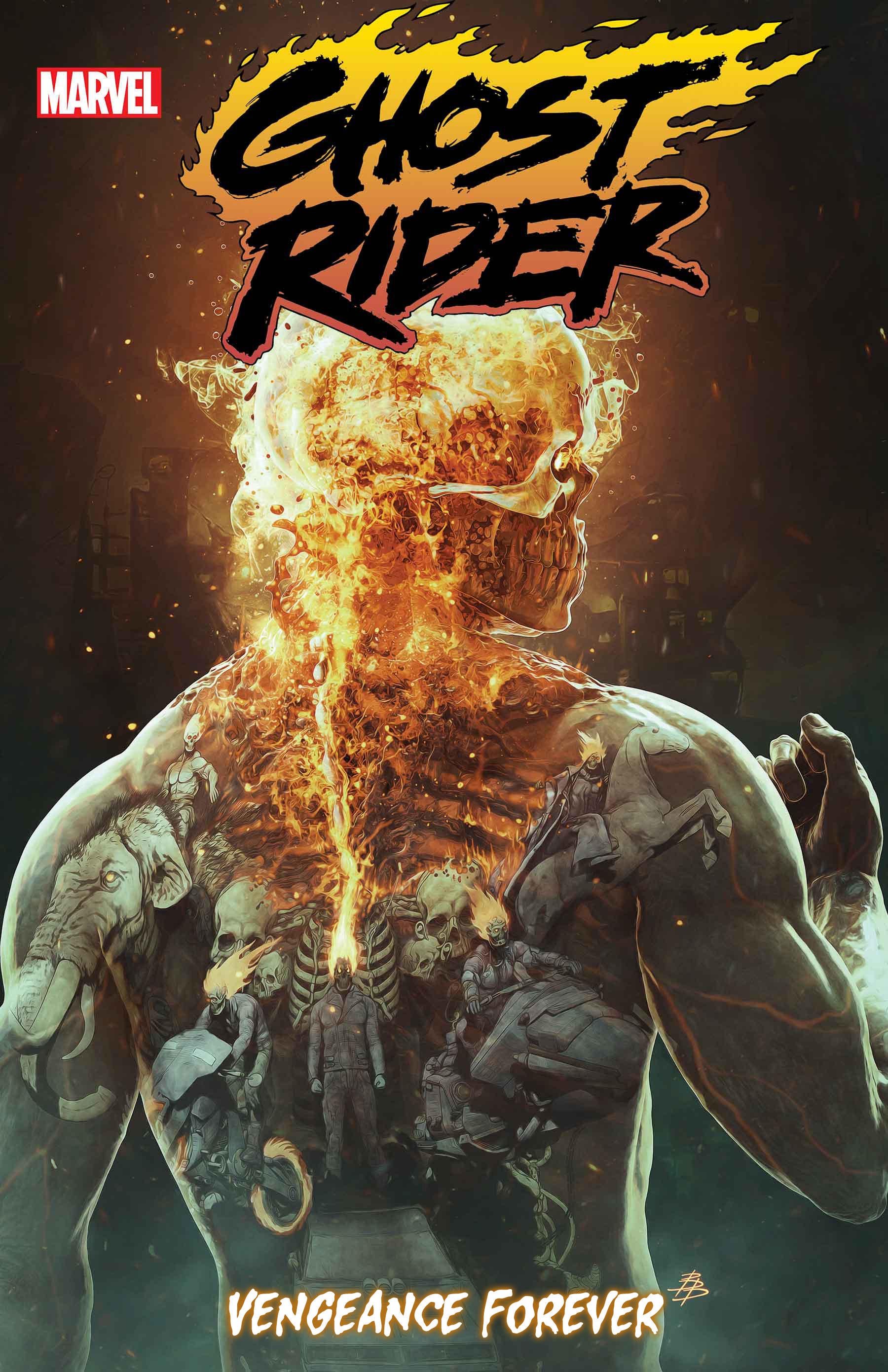 So, while horror fans debate and digest every rumor about another feature film starring Ghost Rider–will it be Nic Cage, Keanu Reeves or Norman Reedus with the flaming skull?–comic book lovers will be able to catch a new four-color adventure in a few months.
The one-shot comic–from writer Benjamin Percy, illustrator Juan Jose Ryp and cover artist Bjorn Barends–will be "epic," according to Percy. "I dreamed up an issue that channeled and celebrated the legacy of all the creators and stories that came before me.
Percy explained that he interwove a larger story–about Johnny Blaze in the present–with "smaller stories that spotlight Danny, the Midnight Sons, Ghost Rider 2099 and more. We'll travel to the far past and the near future, and introduce a new, haunting character known as Necro the Tattooist."
Percy said he did not want to divulge too much about the current Ghost Rider run "or I'll undercut the suspense and horror. And rest assured: This is a horror comic with some really unsettling things happening."
Ghost Rider: Vengeance Forever No. 1 will find Johnny Blaze–still reeling from his time in Hayden's Falls–seeking the counsel of a seer named Necro the Tattooist, "who uses his needle to bring dark truths to the surface," according to the synopsis.
What follows in this special issue is "not only a wild tour through Ghost Rider's lost history, but also a warning about the future and an examination of the troubling weight of legacy."
Keep reading Horror News Network for the latest on Ghost Rider–both in comic book form and on the big screen.