Ghostface has a new game to play.
Funko Games is rolling out Scream: The Game–a multiplayer tabletop game set in the familiar environment created by the classic horror franchise–over the summer, according to a report on Screen Rant. Check out the images of the new game on this page.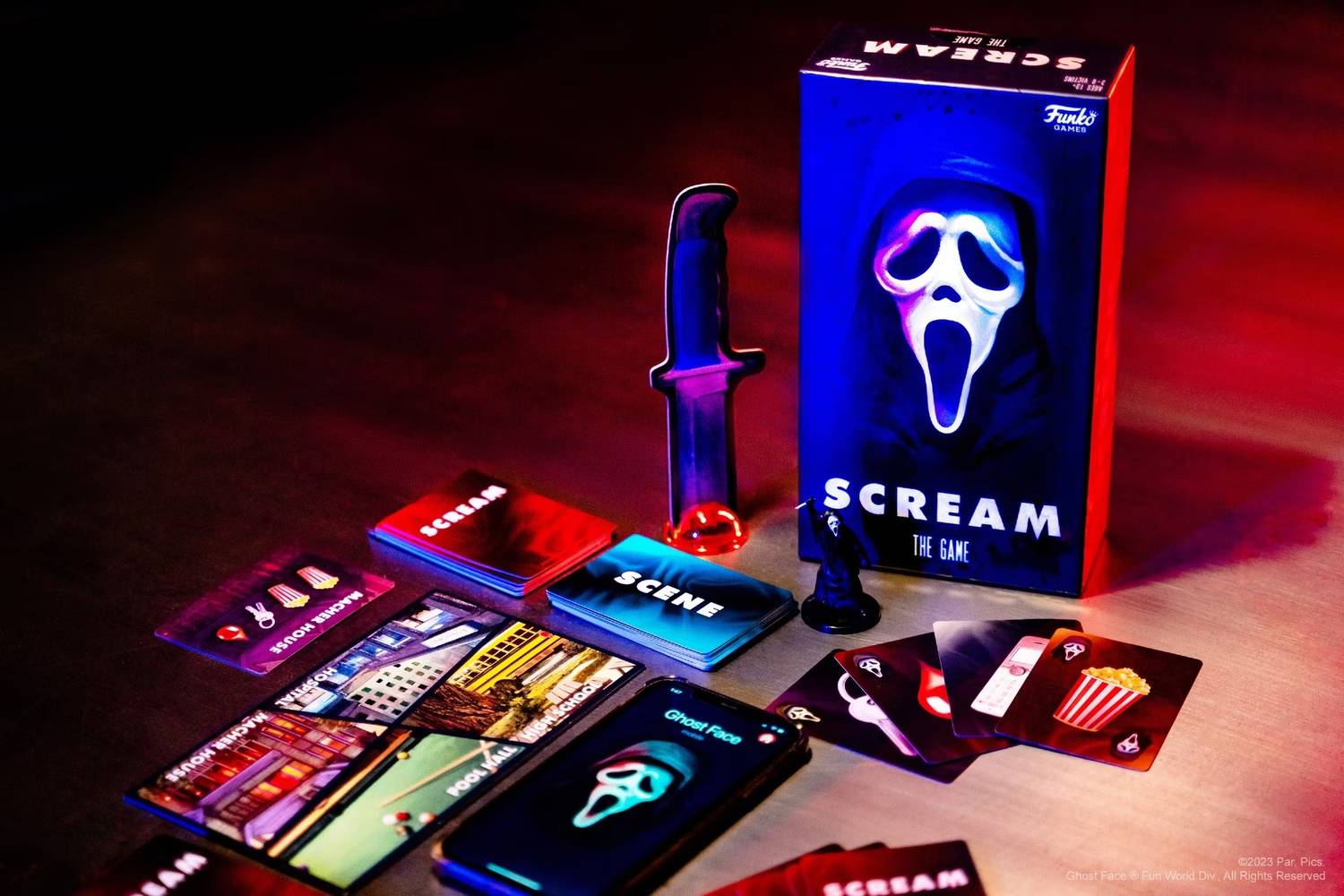 The game–expected to hit shelves in mid-year–finds Ghostface returning to Woodsboro to hunt the players, "who will have to work together to survive," according to the official description.
The new game includes a Ghostface figurine (naturally), as well as a free app that ties into the gameplay that features contributions from Roger Jackson, who voices the masked slasher in the films.
Gameplay, according to the company, will be "fast-paced–with each round estimated to take just 20 minutes." Long enough for Ghostface to find a screaming target.
Keep reading Horror News Network for future updates on Scream: The Game and the Scream franchise.