This is a killer deal.
Four sequels to the 1988 horror hit Child's Play will for the first time get a 4K Ultra HD release starting tomorrow, Aug. 29.
The releases–from Shout! Factory–bring new life to Bride of Chucky (1998), Seed of Chucky (2004), Curse of Chucky (2013) and Cult of Chucky (2017).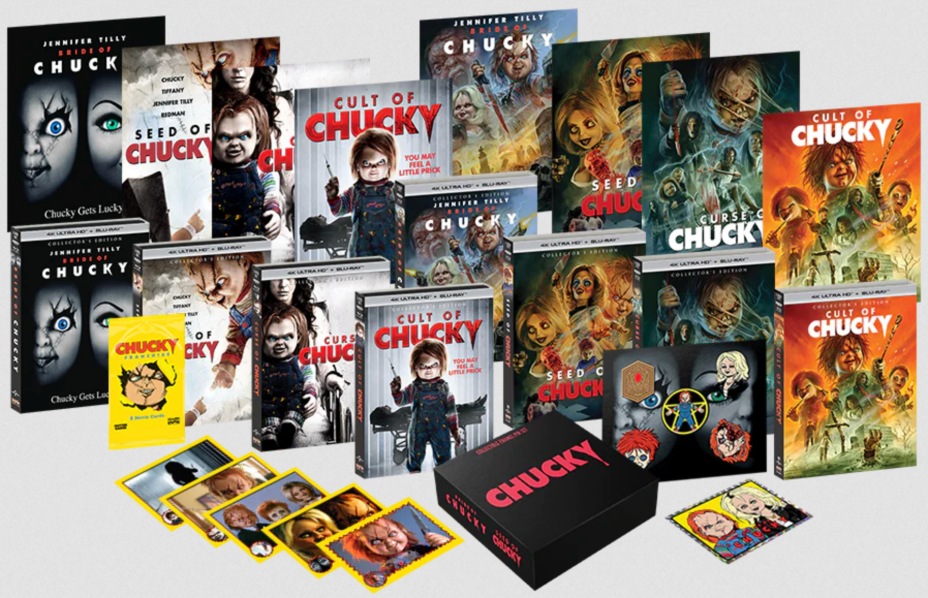 The eight-disc Chucky 4-7 collection includes a prism sticker, eight posters and four slipcovers for $149.99. In addition, a special collector's edition includes all those goodies, plus an exclusive trading card and enamel pin set, for $223.98.
The original Child's Play–directed by Tom Holland from a screenplay he wrote with Don Mancini and John Lafia–stars Catherine Hicks, Chris Sarandon and Brad Dourif as the voice of Chucky. The film follows a widowed mother who gives a doll to her son–unaware that the doll is possessed by the soul of a serial killer.
Keep reading Horror News Network for any further updates on Chucky films and the TV series.