Change is here–bet it won't be good.
Founders Day--a new slasher entry from Mainframe Pictures–wrapped production last last year, and now the film's festival schedule has been announced. Check out the new poster on this page.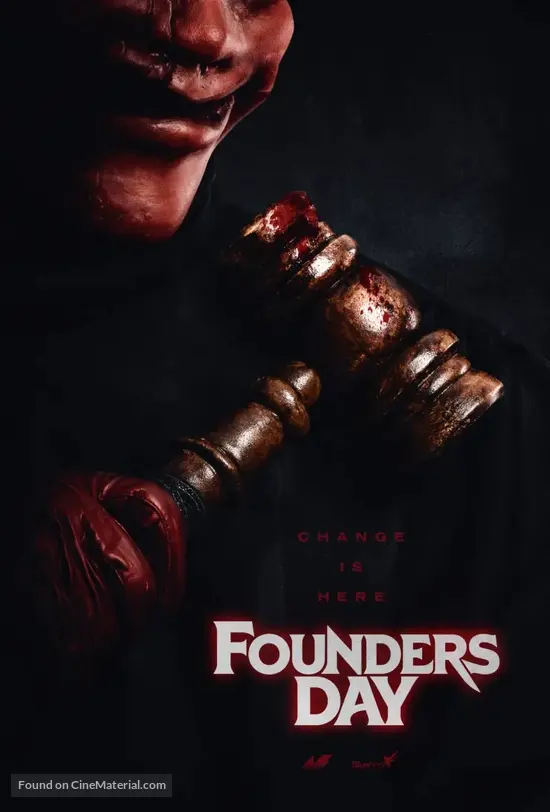 The movie will have its world premiere Aug. 18 at the Popcorn Frights Festival, followed by a showing at FrightFest Aug. 28. No theatrical release has been revealed.
The horror pic–directed by Erik Bloomquist from a screenplay he wrote with brother Carlson–is a "whodunnit slasher" and a "blood-soaked mystery," according to the filmmaking brothers.
Set in the midst of a heated mayoral election on the eve of a quaint New England town's tricentennial, the feature is described as a "contemporary murder-mystery." With horror overtones, no doubt.
The cast includes Devin Druid, Emilia McCarthy, Amy Hargreaves, Catherine Curtin, William Russ, Naomi Grace and Olivia Nikkanen.
Keep reading Horror News Network for further updates on Founders Day.