Home is where the haunt is.
Haunted Mansion–the remake of the 2003 Disney entry–is set for a summer theatrical release, and the first trailer (and poster) dropped this week to give fans a sneak peek at the spookiness to come. Check out the promos on this page.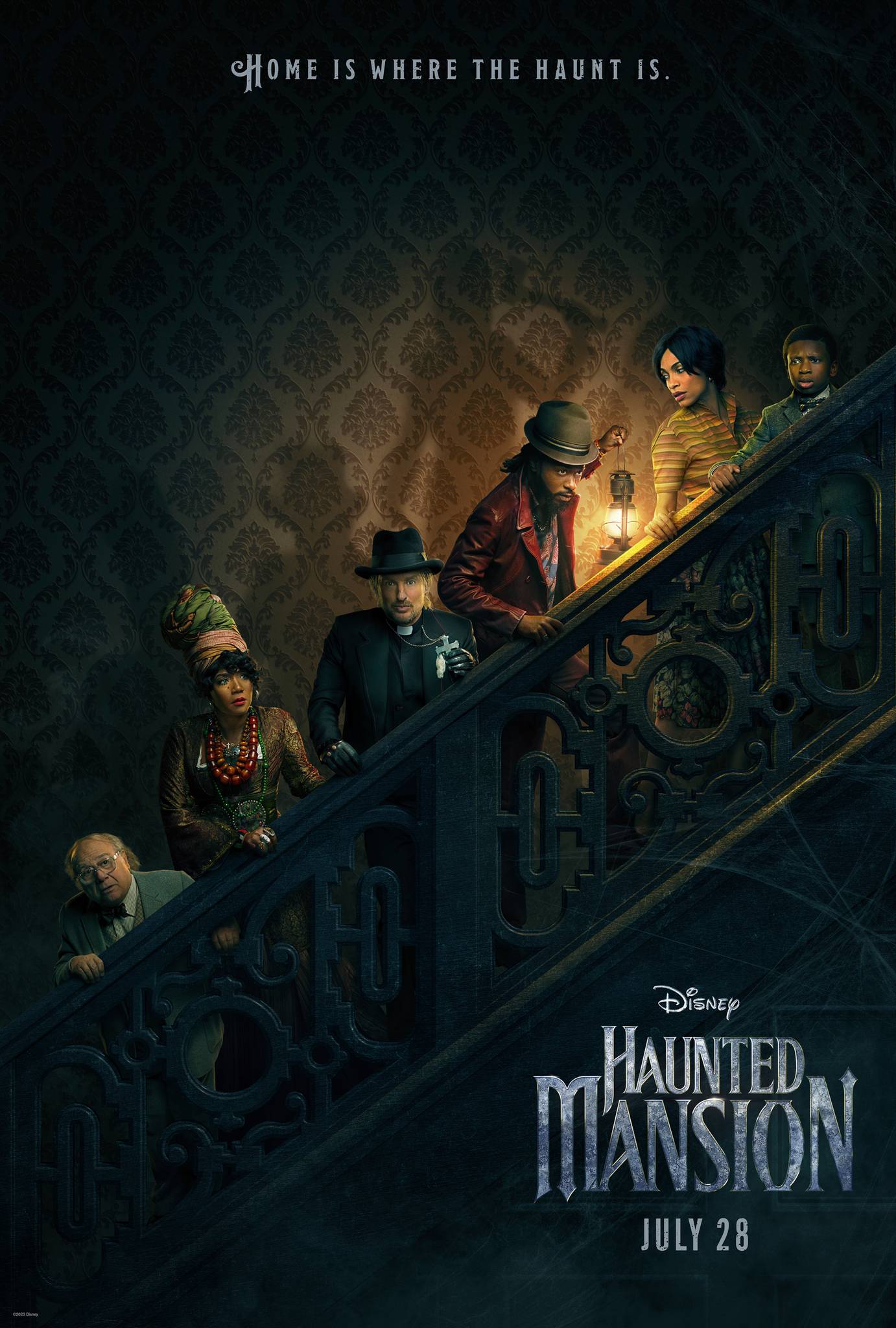 The reboot–inspired by the always-popular Disney theme park ride–hits the big screen July 28, and follows single mother Gabbie (Rosario Dawson) as she moves into a New Orleans mansion with her son (Chase Dillon). But, when she learns the house is haunted, she enlists the help of a priest (Owen Wilson), who "spins an exorcism into a wild adventure," according to the synopsis.
Following that, they turn to "a widowed scientist-turned-paranormal expert (LaKeith Stanfield), a psychic from the French Quarter (Tiffany Haddish) and a crotchety historian (Danny DeVito) for help."
The film–directed by Justin Simien from a screenplay by Katie Dippold–also boasts appearances from Jamie Lee Curtis (as Madame Leota) and Jared Leto (as The Hatbox Ghost), as well as cameos from Winona Ryder and Dan Levy.
Keep reading Horror News Network for any further updates on Haunted Mansion.