The final girl from Texas is back for more.
Texas Chainsaw Massacre–the direct sequel to Tobe Hooper's 1974 classic slasher flick–will have a new Sally Hardesty, the sole survivor of Leatherface's original killing spree. Marilyn Burns, who played the role in the first film, passed away in 2014.
And now, fans can get their first look at Olwen Fouere, who takes over the iconic role. Check out the photo, courtesy of screenrant.com, on this page.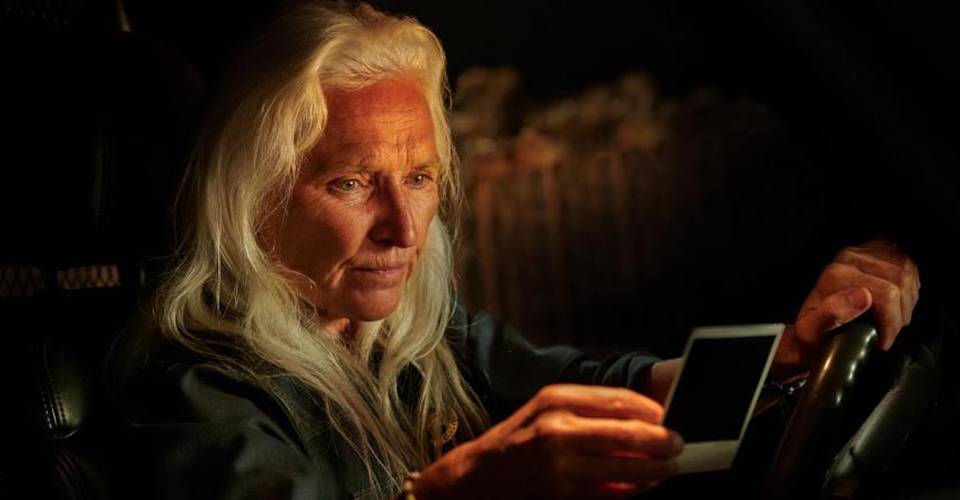 Texas Chainsaw Massacre–set to debut on Netflix Feb. 18–is directed by David Blue Garcia from a screenplay by Chris Thomas Devlin. Fede Alvarez is producing the film, alongside Kim Henkel (who co-wrote the original movie), Rodolfo Sayagues, Ian Henkel and Pat Cassidy.
In the upcoming Legendary Pictures sequel, Leatherface returns after almost 50 years in hiding "to terrorize a group of idealistic young friends," according to the official synopsis. "Melody (Sarah Yarkin), her teenage sister Lila (Elsie Fisher) and friends Dante (Jacob Latimore) and Ruth (Nell Hudson) head to the remote town of Harlow, Texas to start a new business venture."
But their dream soon turns into a nightmare "when they accidentally disrupt the home of Leatherface (Mark Burnham), the deranged serial killer whose legacy continues to haunt the area's residents–including Sally Hardesty, who is hell-bent on revenge."
The original The Texas Chain Saw Massacre–directed by Hooper from a screenplay he wrote with Henkel–stars Gunnar Hansen as Leatherface, along with Marilyn Burns, Paul Partain, Edwin Neal and Jim Siedow. The controversial film earned $31 million on a budget of less than $140,000.
Keep reading Horror News Network for the latest on Texas Chainsaw Massacre on Netflix.