It's good to be king.
Skull Island–a new Netflix animated series that continues the legend that is King Kong–returns fans to Legendary's MonsterVerse, and the first revealing image was dropped this week that gives a good idea of the "size" of the adventures to come. Check out the tease–courtesy of movieweb.com–on this page.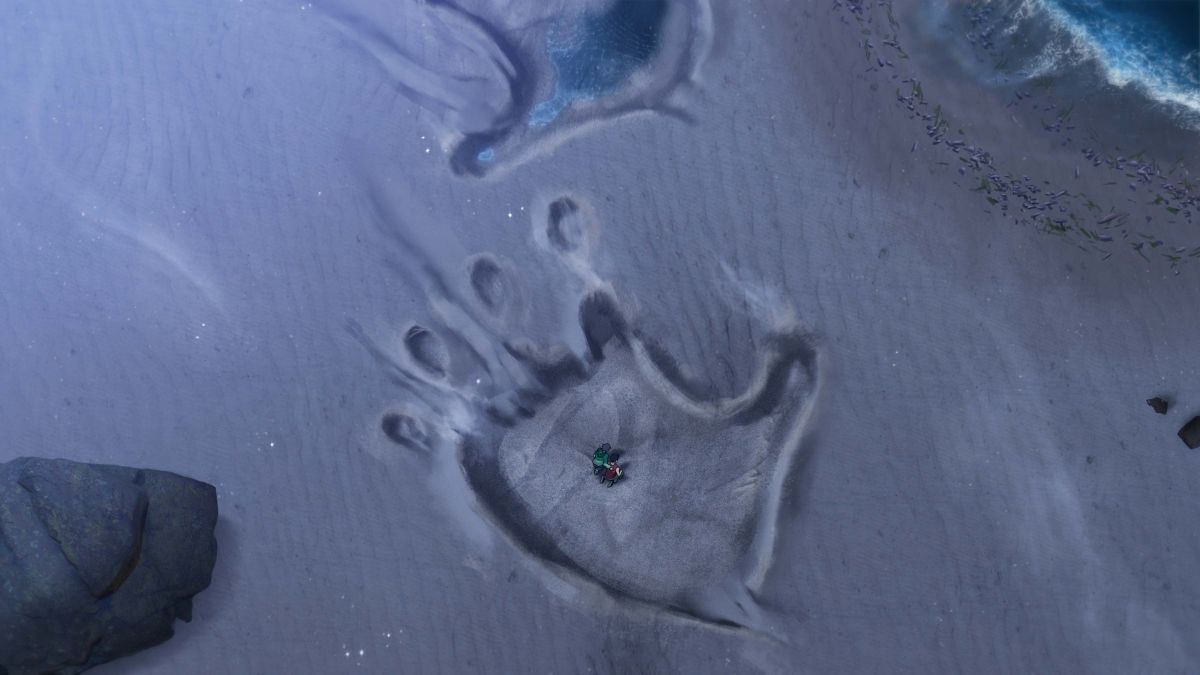 Little is known at this time about the storyline of the anime–except that a shipwrecked crew finds trouble aplenty on Kong's Skull Island home–but the relative sizes of the people to footprint should shed some light on what lies ahead.
The animated series most likely is set after the giant ape's trials in 2017's Kong: Skull Island and comes before his epic confrontation in last year's Godzilla vs. Kong box office blockbuster.
Skull Island–written by Brian Duffield (Love and Monsters, Insurgent)–is produced by Brad Graeber (Blood of Zeus) and Jacob Robinson (the Tomb Raider series). No production schedule or debut date has yet been announced, but the series will likely start streaming on Netflix in late 2023 or early 2024.
Keep reading Horror News Network for further updates on Skull Island on Netflix.