Prepare for the greatest evil.
The Nun II–the sequel to the 2018 entry in The Conjuring Universe–is only weeks away now, and a chilling poster depicting Sister Irene in dire straits dropped this week. Check it out on this page.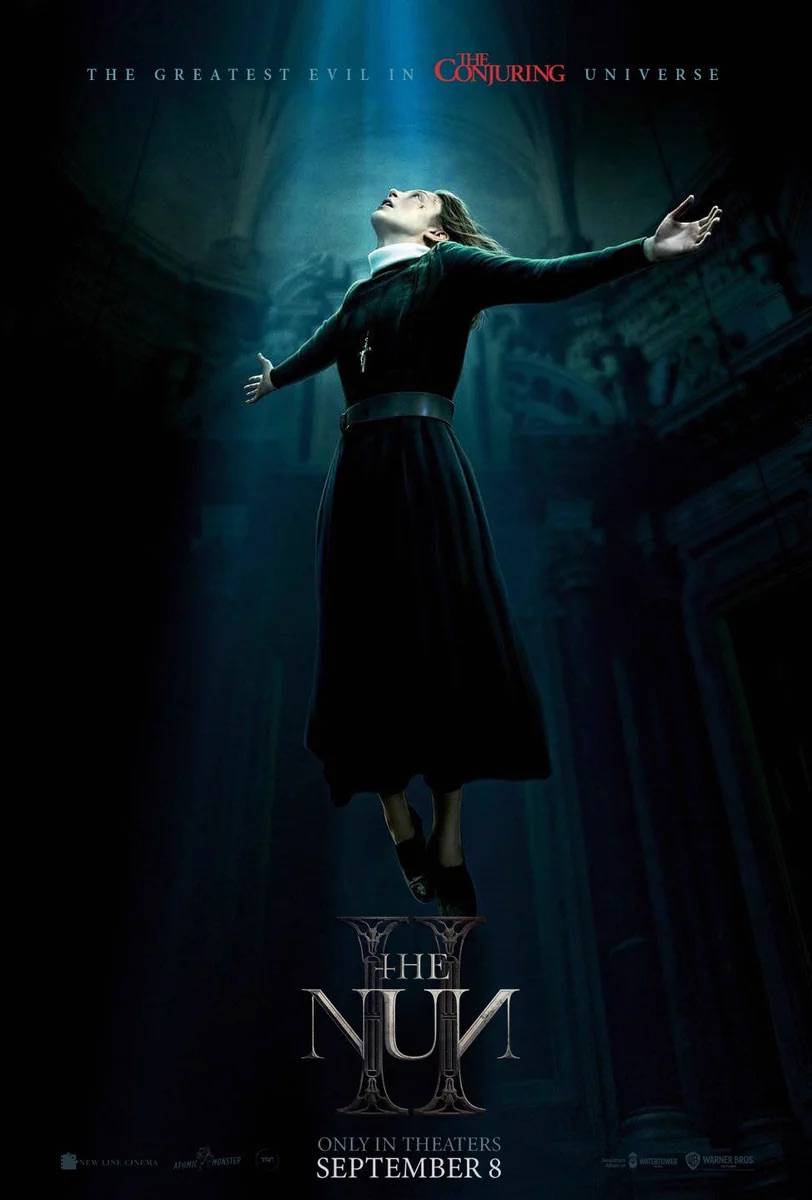 The horror sequel–directed by Michael Chavez from a screenplay by Akela Cooper–stars the returning Taissa Farmiga as Sister Irene and Bonnie Aarons as the demon Valak, along with Storm Reid. (Don't forget that Aarons will be a special guest at Connecticut HorrorFest Sept. 23-24).
The film–produced by James Wan and Peter Safran–is set in 1956 France, five years after The Nun, where Sister Irene is found in a local school where a priest has been murdered and "evil is spreading".
Chavez said there are "big ideas and big swings" in the sequel, adding that the film "continues to fill out the picture and the bigger canvas."
The original The Nun–directed by Corin Hardy from a screenplay by Gary Dauberman–was a box office smash, raking in $365 worldwide on a $22-million budget–making it the highest-grossing entry in The Conjuring franchise.
Keep reading Horror News Network for the latest on The Nun II.