It's the only way to get close to the undead.
George A. Romero's 1978 classic Dawn of the Dead–the follow-up to Night of the Living Dead–will haunt theaters again this year for Halloween–in 3D. Check out the poster for the event–courtesy of movieweb.com–on this page.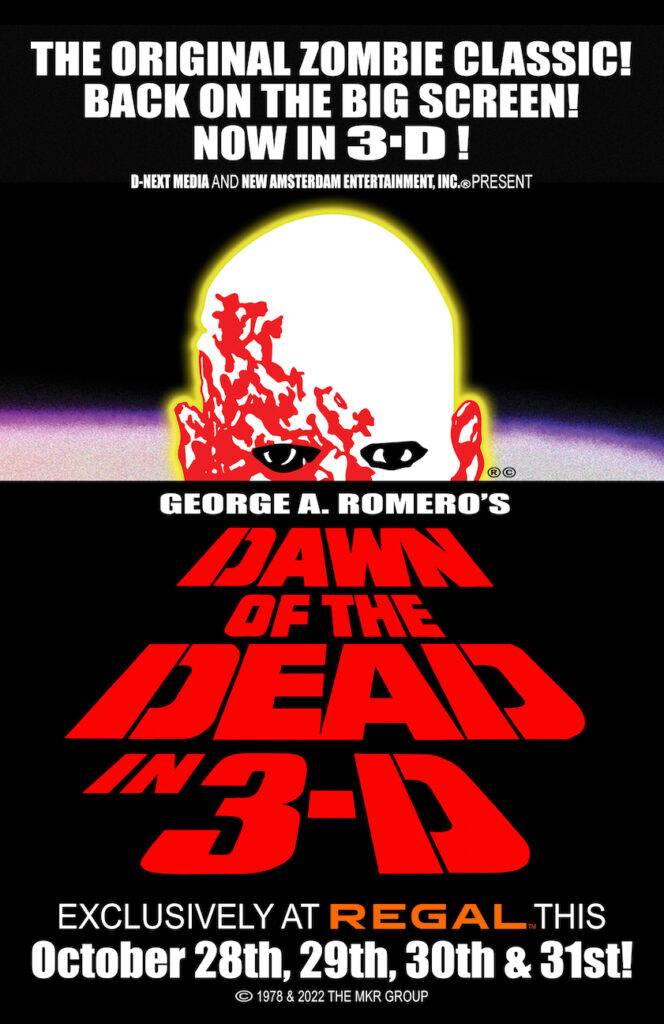 The film–converted to 3-D under the watchful eye of original producer Richard R. Rubinstein–will hit some 250 Regal theaters nationwide from Oct. 28-31. Fans can purchase tickets on the Regal website.
Dawn of the Dead–written and directed by Romero–stars Ken Foree, Scott Reiniger, Gaylen Ross, David Emge and Tom Savini, and takes the zombie battle to a shopping mall.
In the horror film, armies of zombies swarm across the country and people try everything in their power to escape, but no place is safe. In Pennsylvania, "radio station employee Stephen and his girlfriend Francine flee in the station helicopter–accompanied by two SWAT members, Roger and Pete," according to the synopsis.
Terrified, the group "retreats to the haven of an enclosed shopping center to make what could be humanity's last stand."
Keep reading Horror News Network for all updates on George A. Romero's horror classics.